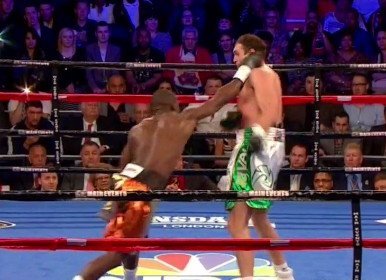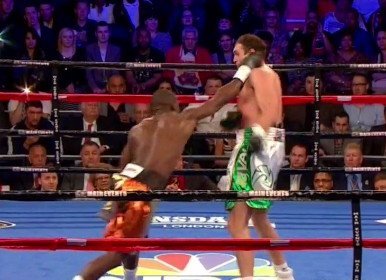 25-year-old heavyweight contender Tyson Fury (21-0, 15 KO's) has reportedly signed his portion of the contract to face former WBA heavyweight champion David Haye (26-2, 24 KO's) on September 28th at the Manchester Arena in Manchester, England. Haye already signed his portion of the contract earlier this week for their mega clash.
Fury said on his twitter: "Have this b**ch, Haye! I've signed!"
Fury, #5 WBA, #6 WBO, #11 IBF, is now going to have to find a way to beat the much faster and much stronger Haye. It doesn't look good for Fury no matter how you look at it. Haye, #1 WBA, #4 WBO, #6 WBC, is the superior fighter in every category you can think of. Haye has the speed, power, mobility, defense and experience going for him.
The only thing that Fury has in his favor is his 6'9" size, and even that's not much of an advantage because he fails to use his reach due to his jab being weak and unable to keep his shorter opponents on the outside. Fury doesn't have power that goes along with his size unfortunately. He tends to slap with his punches and gets his victories more often than not by outworking his shorter opponents.
Last year, Haye wasn't interested in facing Fury, but after seeing him struggle to beat Steve Cunningham last April, Haye suddenly had a change of opinion about the Fury fight. Luckily for Haye, Fury was also interested in taking the fight because if he wasn't you'd see him ignoring Haye like he ignores Deontay Wilder in his attempts to try and lure Fury into the ring to face him.
A victory for Haye will put him in a good position to get a rematch against Wladimir Klitschko or a shot against WBC heavyweight champion Vitali Klitschko if he doesn't retire. Haye has been after the Klitschkos for the past year to try and get another title shot, but he's been ignored in his attempts at getting the fight. Beating Fury will definitely help.