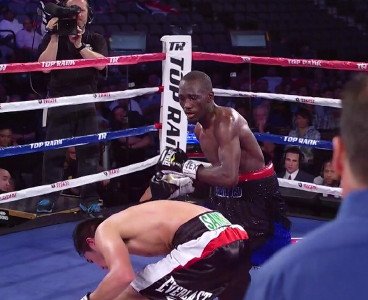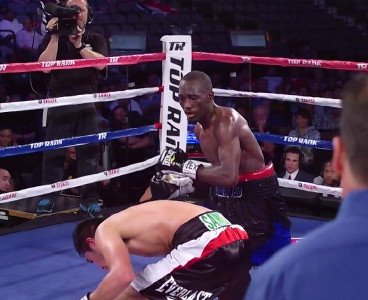 Top Rank promoter Bob Arum is reportedly hoping to put together a fight between #1 WBA, lightweight contender Yuriorkis Gamboa (23-0, 16 KO's), and his own fighter #1 WBO, Terence Crawford (21-0, 16 KO's) as the co-feature on the Miguel Cotto vs. Delvin Rodriguez card on October 5th, according to Dan Rafael of ESPN.
The Cotto-Rodriguez fight isn't done yet, but that's the one they're working on putting together for Cotto.
Arum said to Dan Rafael at ESPN "I'd like to make him [Crawford] with Gamboa."
Arum has already spoken to Gamboa's promoter 50 Cent [Curtis Jackson] and he's open to making the fight happen. The only thing they need to do is get Gamboa to agree to the fight.
I think Arum could be making a mistake in letting Crawford fight Gamboa. As much as I like Crawford, I think Gamboa will be too fast for him. If Gamboa can fight hard in the 2nd half of the fight instead of just the first half like he did in his recent win over Darleys Perez, I think he can shutout Crawford and win every round.
Crawford's a good fighter but he doesn't have Gamboa's hand speed or experience. Gamboa would take the fight to Crawford and get the better of him in every exchange.
I like the fight a lot better than Cotto vs. Rodriguez, which will likely be a mismatch with Cotto stopping Rodriguez at some point. If Cotto can't stop Rodriguez or if he loses to him, then that's probably a sign that Cotto needs to think retiring. He's got to be able to beat guys like Delvin Rodriguez if he wants to be a factor in the junior middleweight division.
I hope Gamboa decides not to take this fight because it's a bout that would really bolster his credentials as being the best fighter in the lightweight division. If he beats Crawford, then he'd have beaten the guy that many boxing fans see as the best fighter in the division.