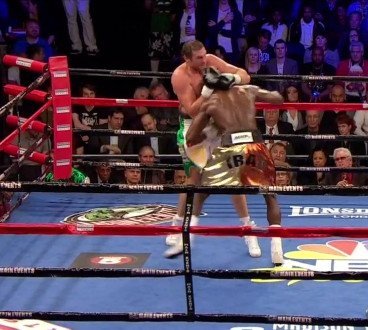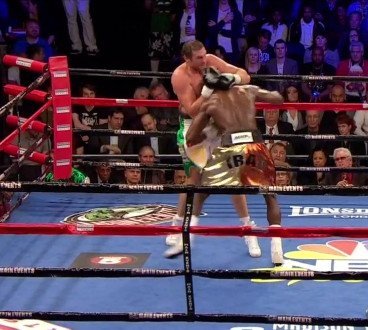 Unbeaten British giant Tyson Fury is ready to put a largely frustrating and unproductive 2013 behind him and enjoy a "big" 2014. Fury, who last fought in April of 2013 (getting up from an early knockdown to halt Steve Cunningham in New York) saw long months of his upwardly mobile career go down the drain due to his British super-fight with David Haye falling apart not once but twice.
Fury, understandably angry at the Haye fight disappearing (apparently for good, what with Haye's shoulder injury) even announced his retirement from boxing on his official Twitter page. Fury, though, a born fighting man as he is so proud to point out, has forgotten all about hanging 'em up and has been on Twitter again. Fury announced today how he will "be back in Feb." and how he "can't wait for 2014."
Fury states how he will begin training camp in Cannes, France on January 5th, and the 21-0(15) contender also called out a number of big names.
"I want @delboychisora in 2014. Also@BronzeBomber also @bigdaddybrowne1 also @realroyjonesjr!"
Fury against Dereck Chisora, in a return, would be a big fight for the UK (as well as a fight Chisora's promoter Frank Warren is very keen to make), while Fury against unbeaten KO artist Deontay Wilder would be a big fight anywhere. Australia's Lucas Browne, also unbeaten, would likely provide Fury with a tough test, even if this fight wouldn't be quite as exciting or intriguing as would Fury meetings with Chisora and/or Wilder. And the less said about the idea of Fury facing the faded, once truly great Roy Jones Junior the better.
But can these fights be made? There doesn't seem to be too much preventing a Fury-Chisora return, but would Wilder get a good enough TV deal, one that would entice him over to the UK to face Fury? Or could Golden Boy possibly negotiate with Fury's promoter Mick Hennessey and make the match-up on U.S soil? Certainly, it would be great to see this fight wherever and however it were made.
Fury has shown he is willing to back up his big words and take the big fights (don't forget how many people were predicting how Haye would be too much for him) and I have no doubt he would absolutely agree to get in there with all four of the names he has just mentioned and is not just making noise. It's time to find out just how good Fury really is and it's good news that the fighter himself is ready to get busy over the coming 12-months.
And if Fury were to defeat a Wilder a Chisora (again) or even a Browne, his chances of landing a shot at heavyweight king Wladimir Klitschko wouldn't be hurt in the slightest. One thing is sure, Fury has no shortage of potential fights, with veteran southpaw Tony Thompson recently calling his name out. And Wilder himself has written on Twitter how he feels 2014 will be an exciting year for the heavyweight division.
Bring on the big fights between the big men!