In a one-sided affair from start to finish, Claressa Shields (14-0, 2 KOs) successfully defended her undisputed women's middleweight championship with a ten round unanimous decision over substitute Marcicela Cornejo (16-6, 6 KOs) on Saturday night at the Little Ceasar Arena in Detroit, Michigan.
The judges' scores were 100-89, 100-90, and 100-90.
Shields was throwing looping power shots with mean intentions all night, catching Cornejo with many head-snapping punches. To Cornejo's credit, she took the punches well and never hurt.
Undercard action:
In the chief support bout, junior middleweight Ardreal Holmes Jr (14-0, 5 KOs) beat Wendy Toussaint (14-2, 6 KOs) by an eight round technical decision to win the IBF USBAA 154-lb title
The fight was halted because of a bad cut that Toussaint suffered from a clash of heads in the eighth round. Toussaint was penalized a point in round four for landing a rabbit punch. He'd been throwing them throughout the fight.
The scores were
Holmes 77-74
Holmes 76-75
Toussaint 77-74
Middleweight Joseph Hicks (7-0, 5 KOs) used pressure and a high-volume attack to defeat journeyman Antonio Todd (14-8, 8 KOs) by an eight round unanimous decision. The scores were 80-72, 80-72, and 80-72. With the victory, the 29-year-old Hicks won the WBC Americas silver 160-lb title.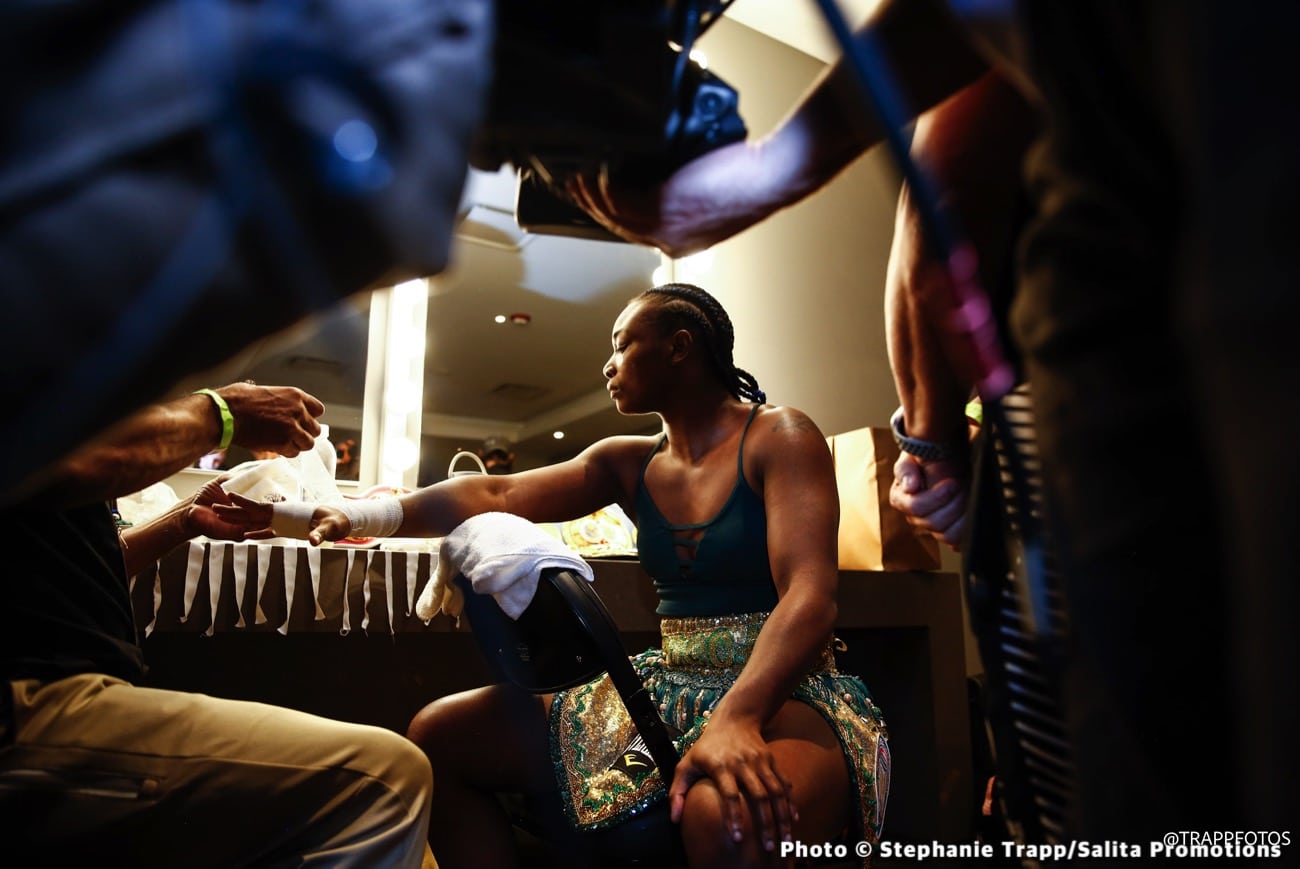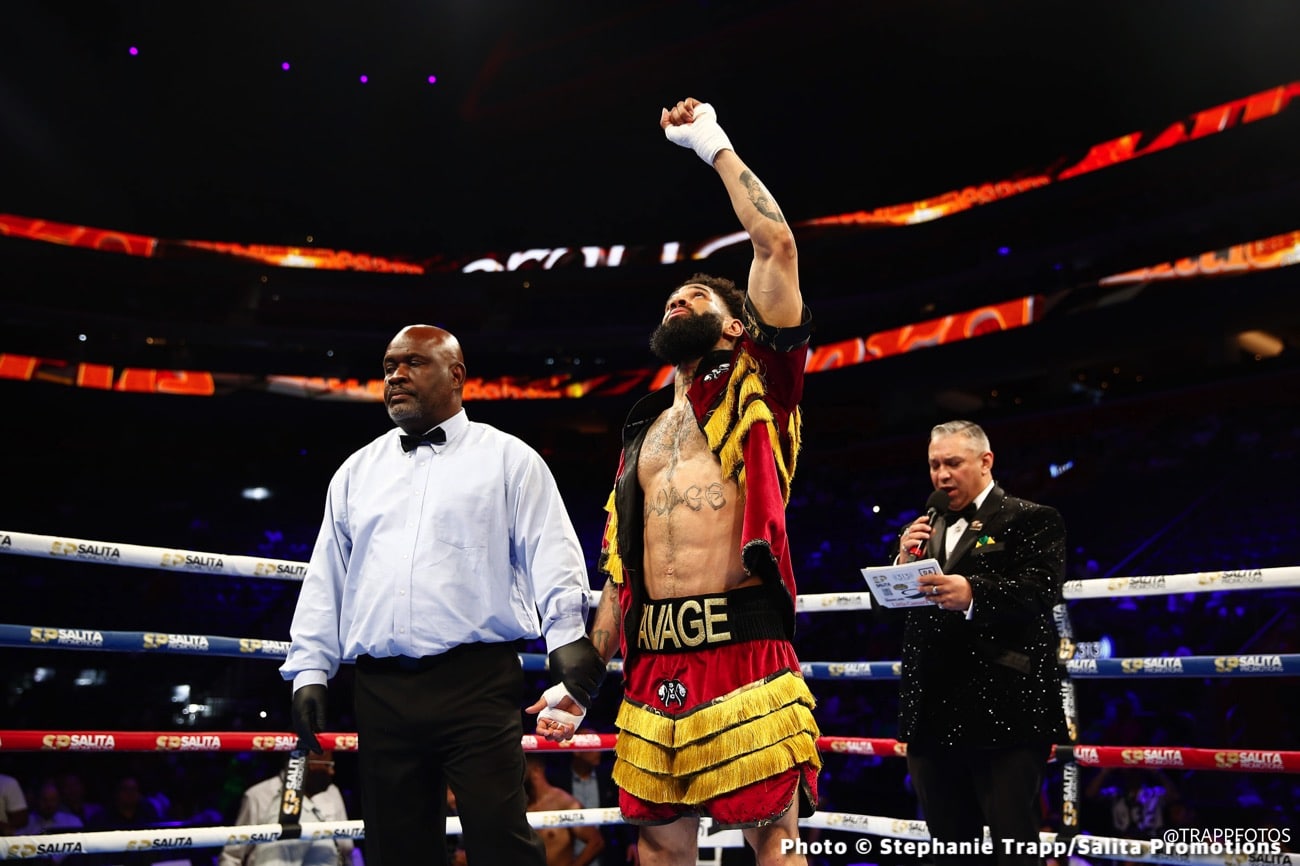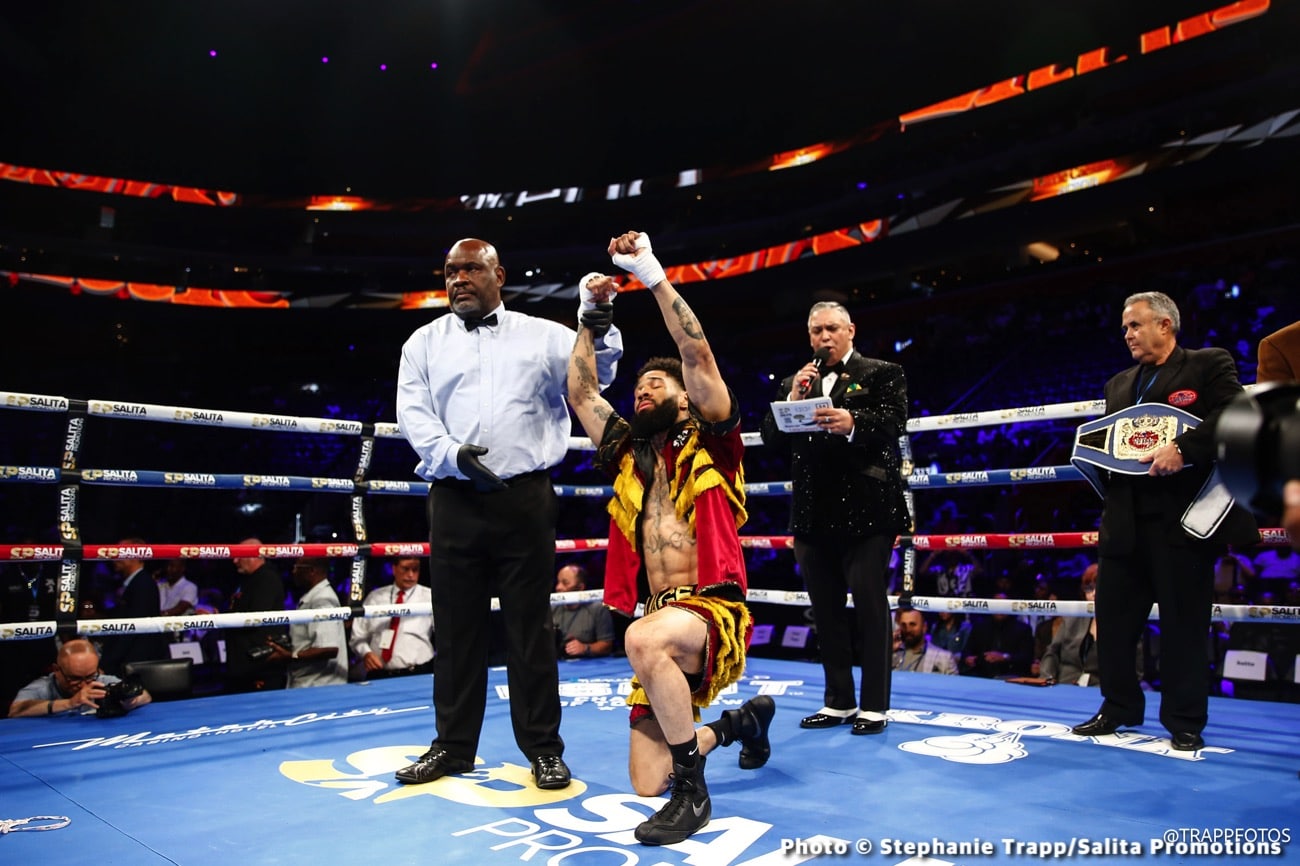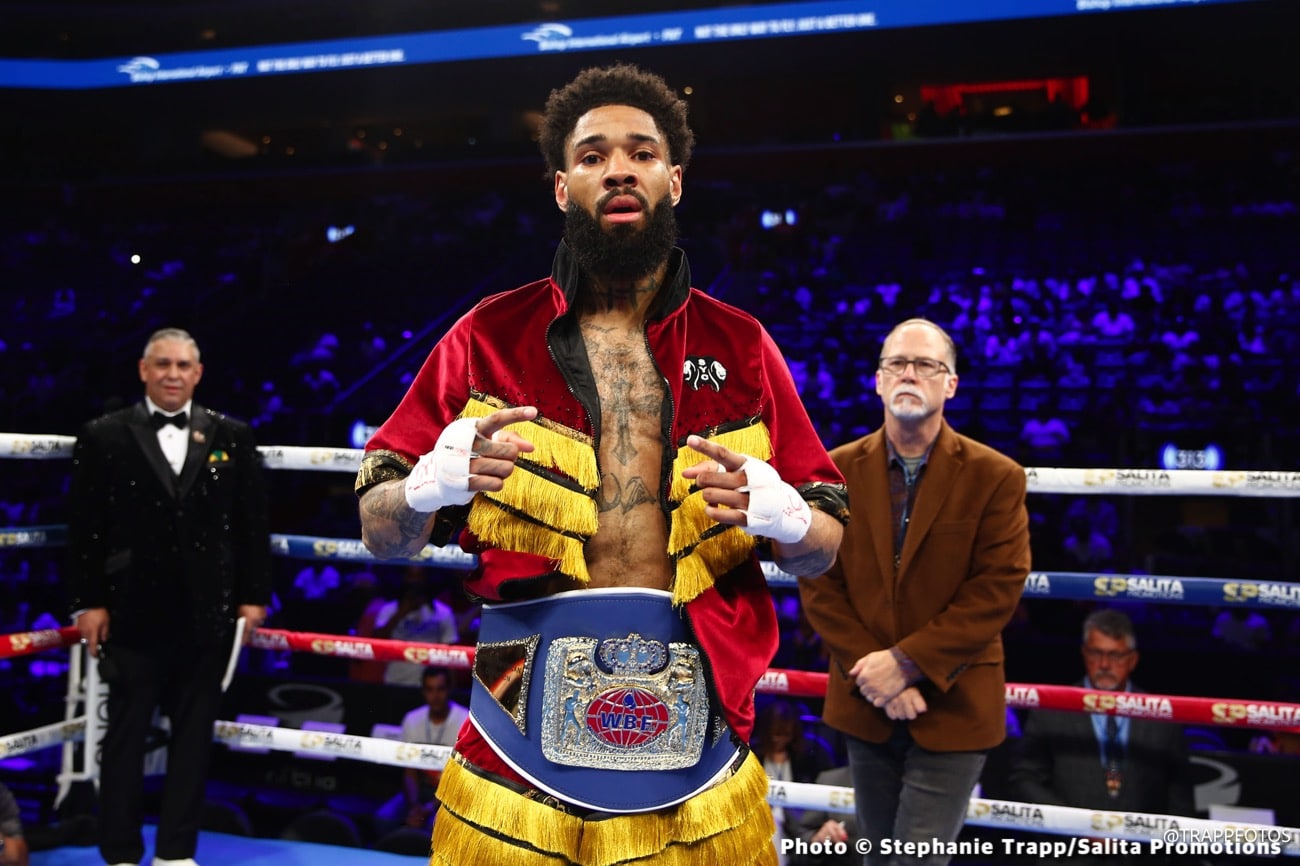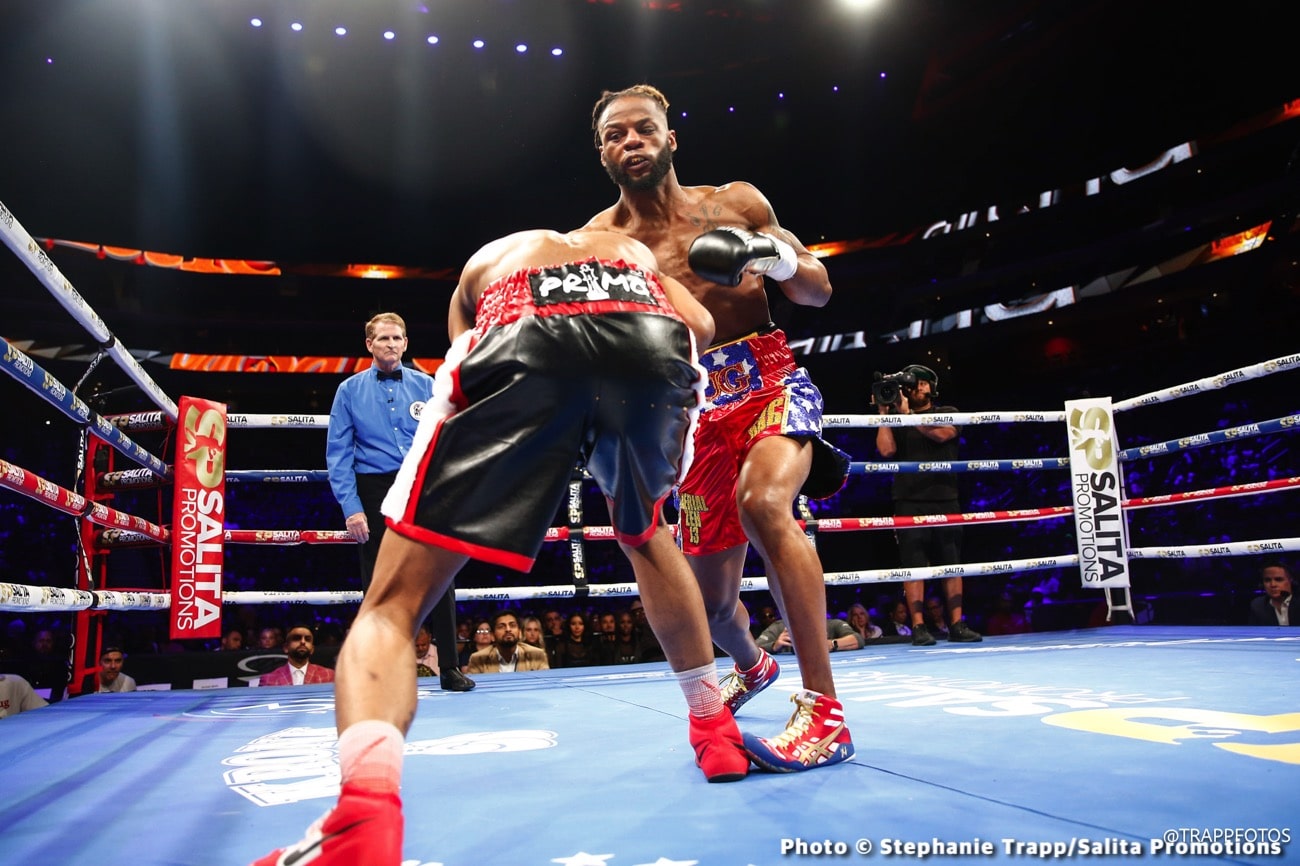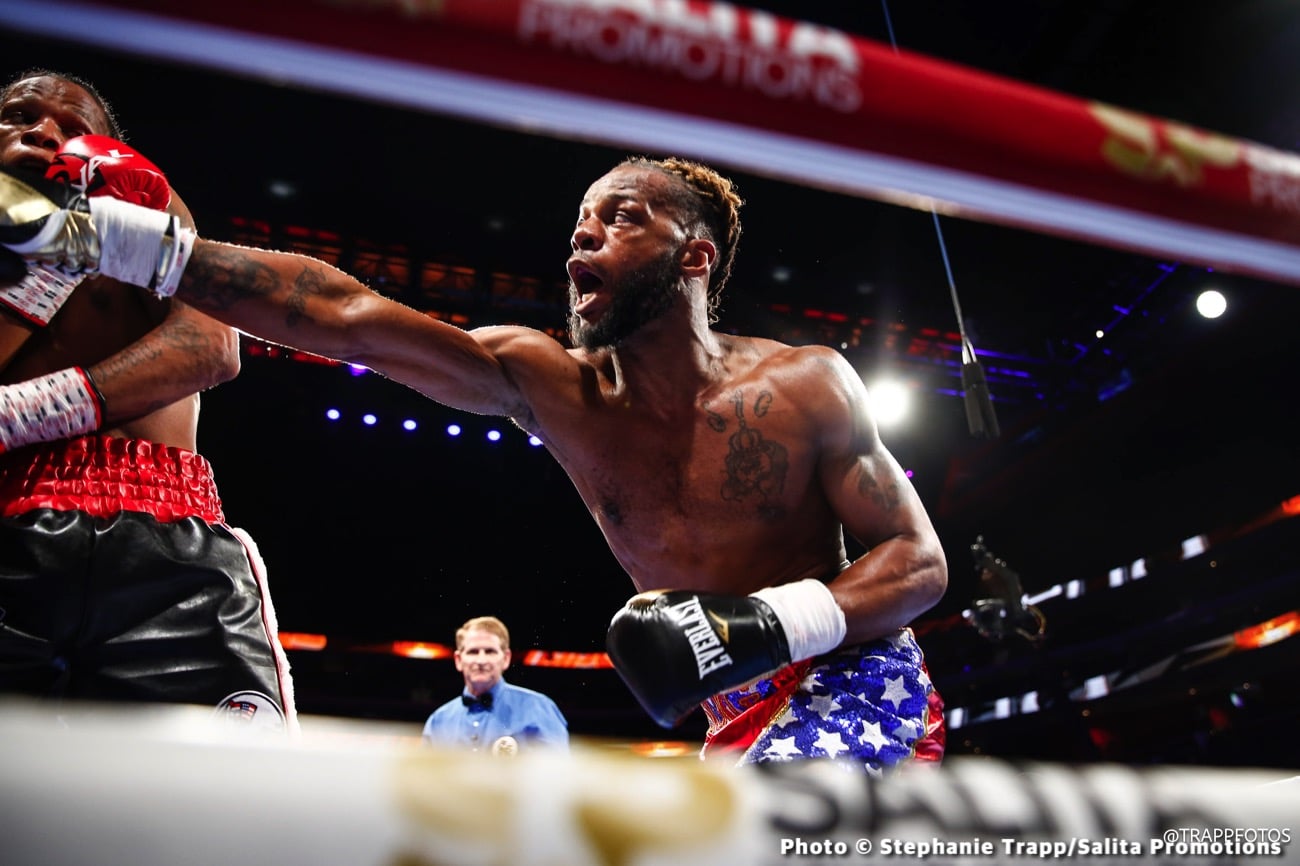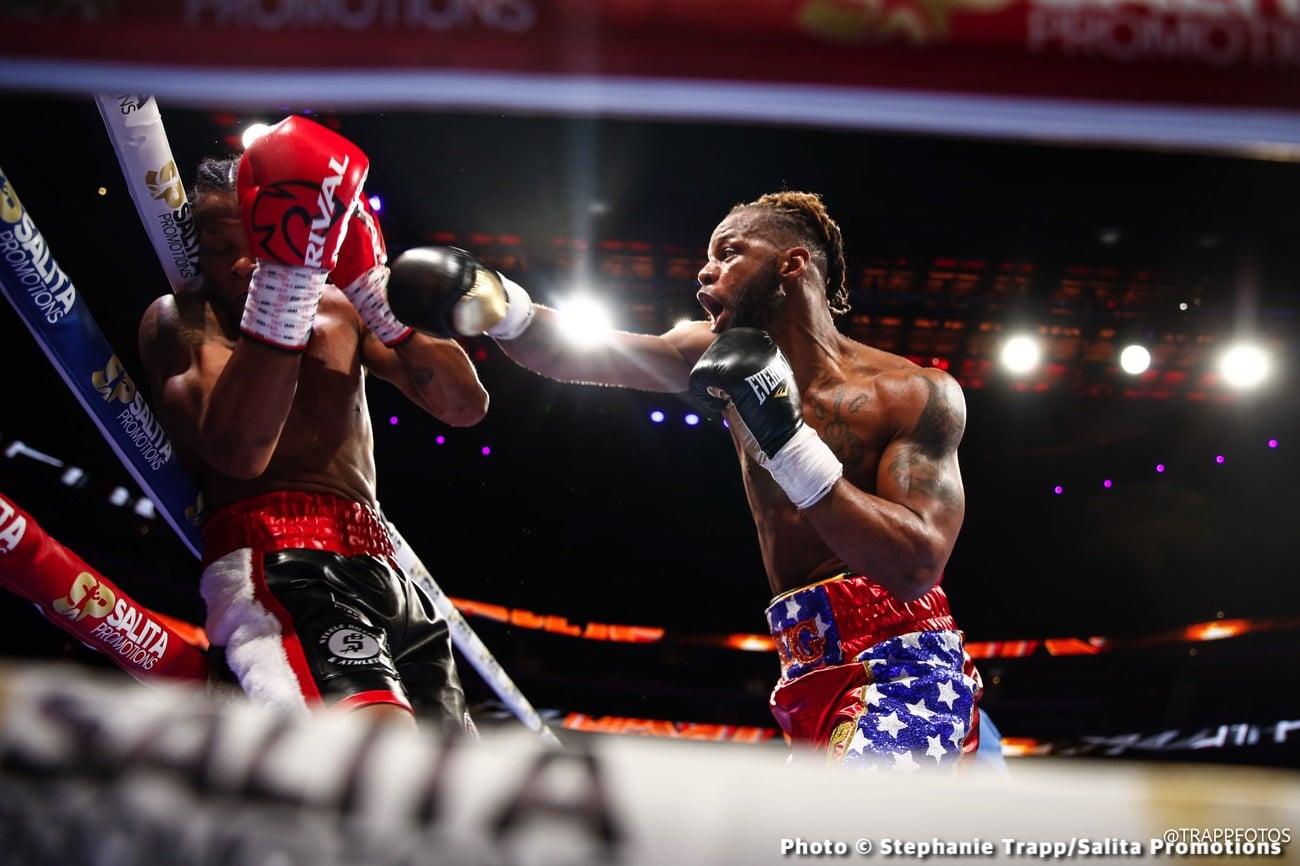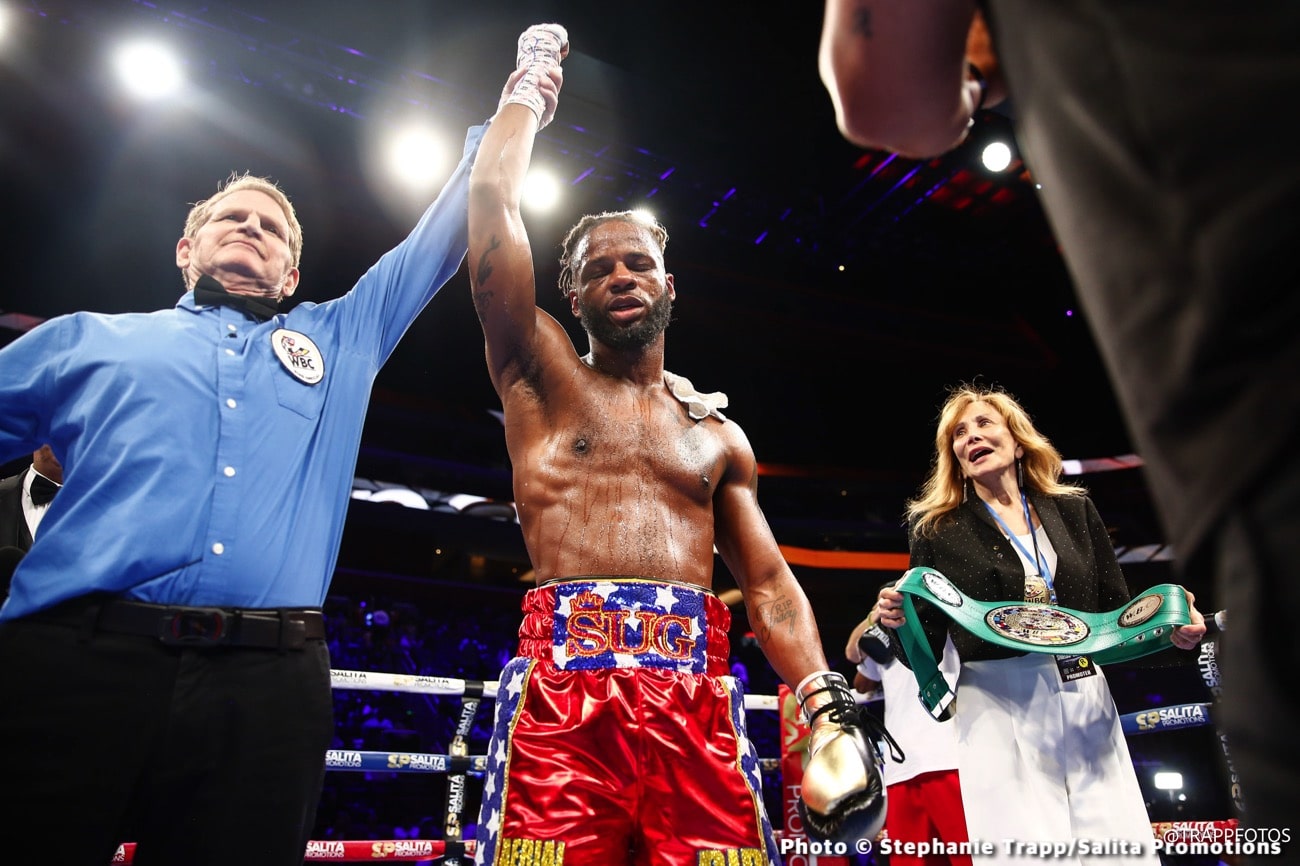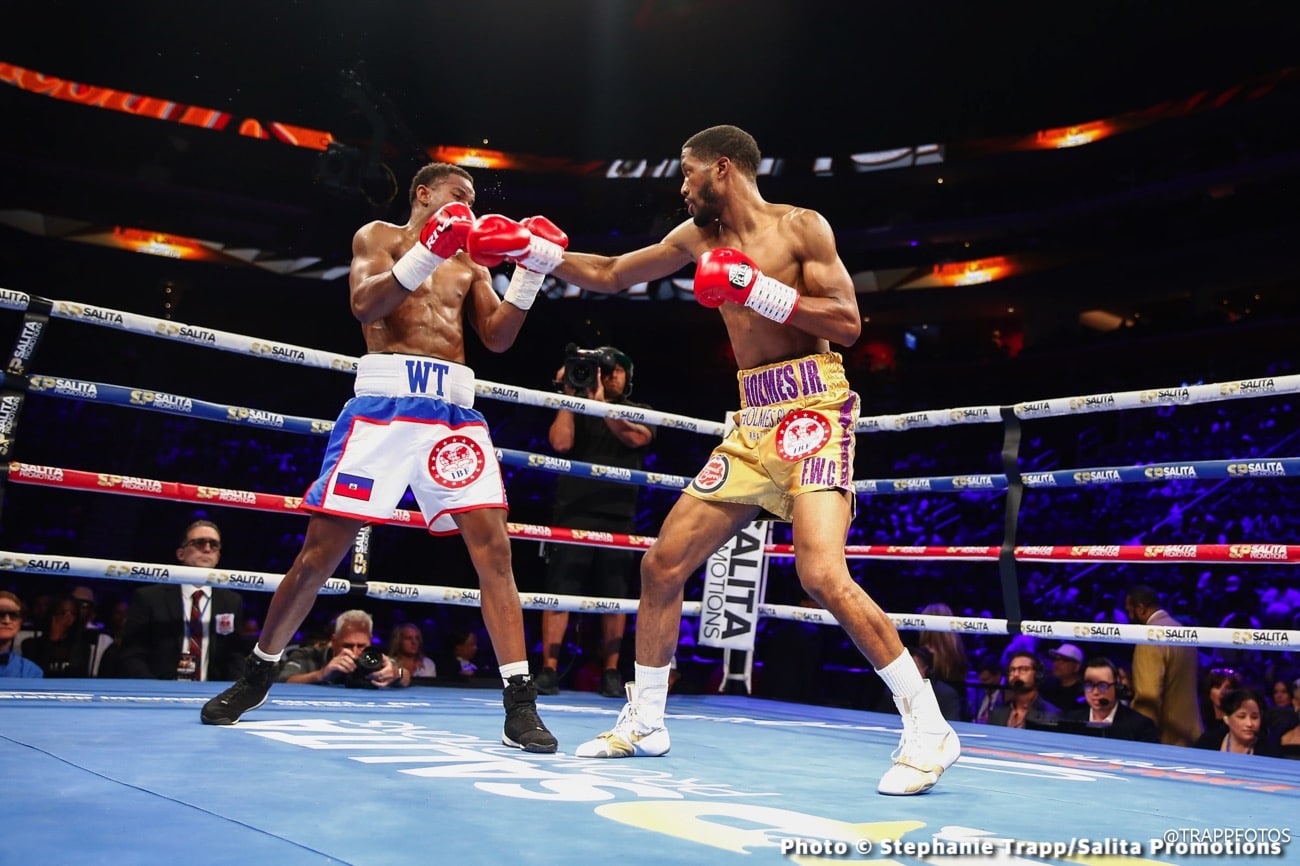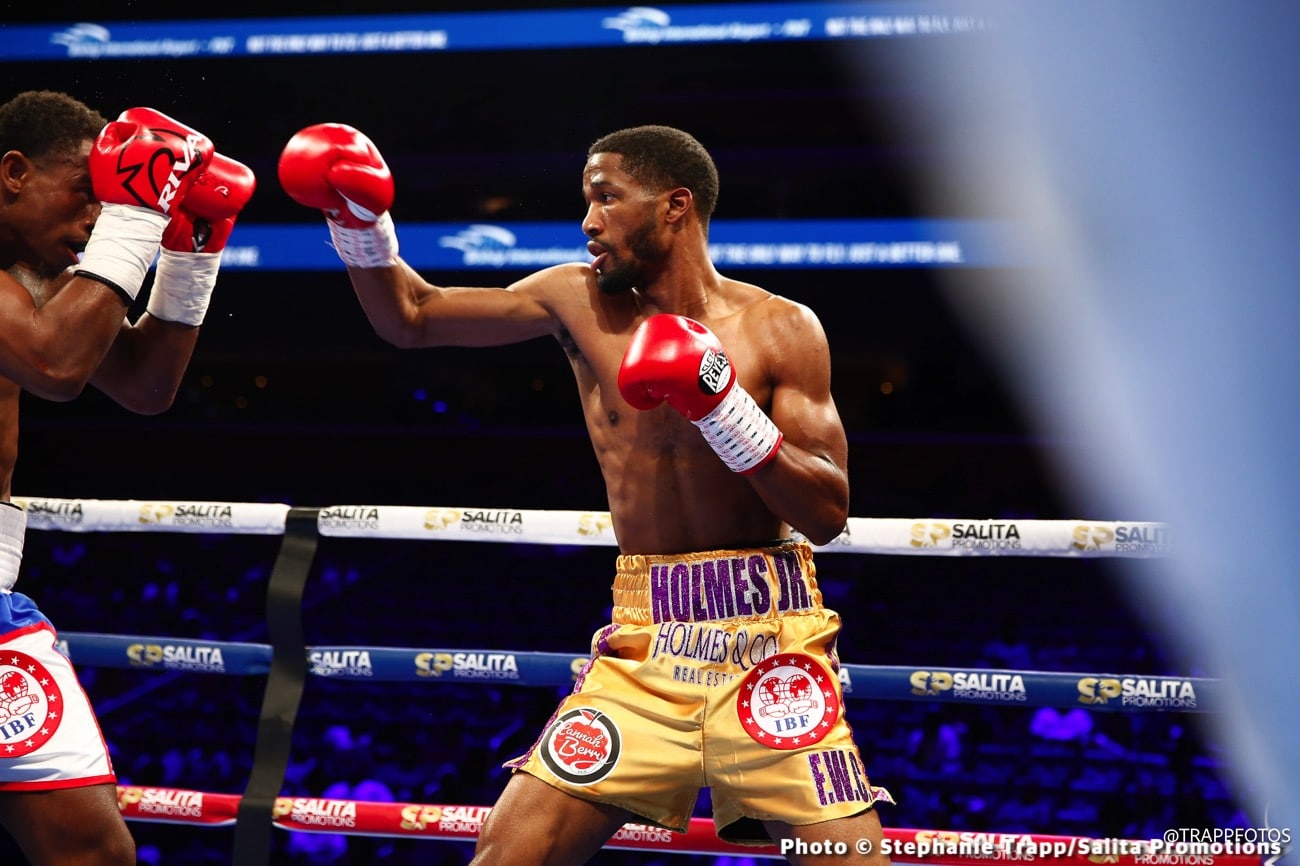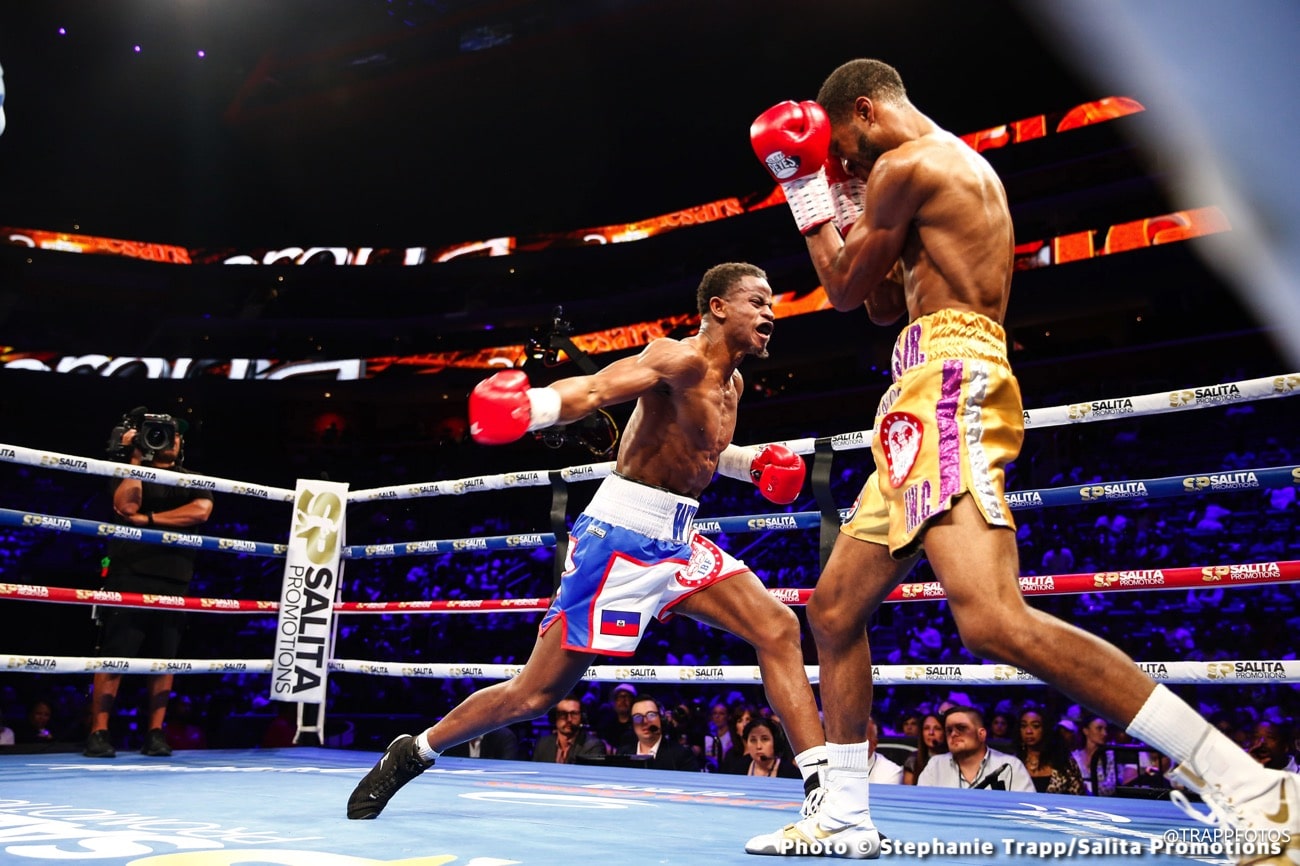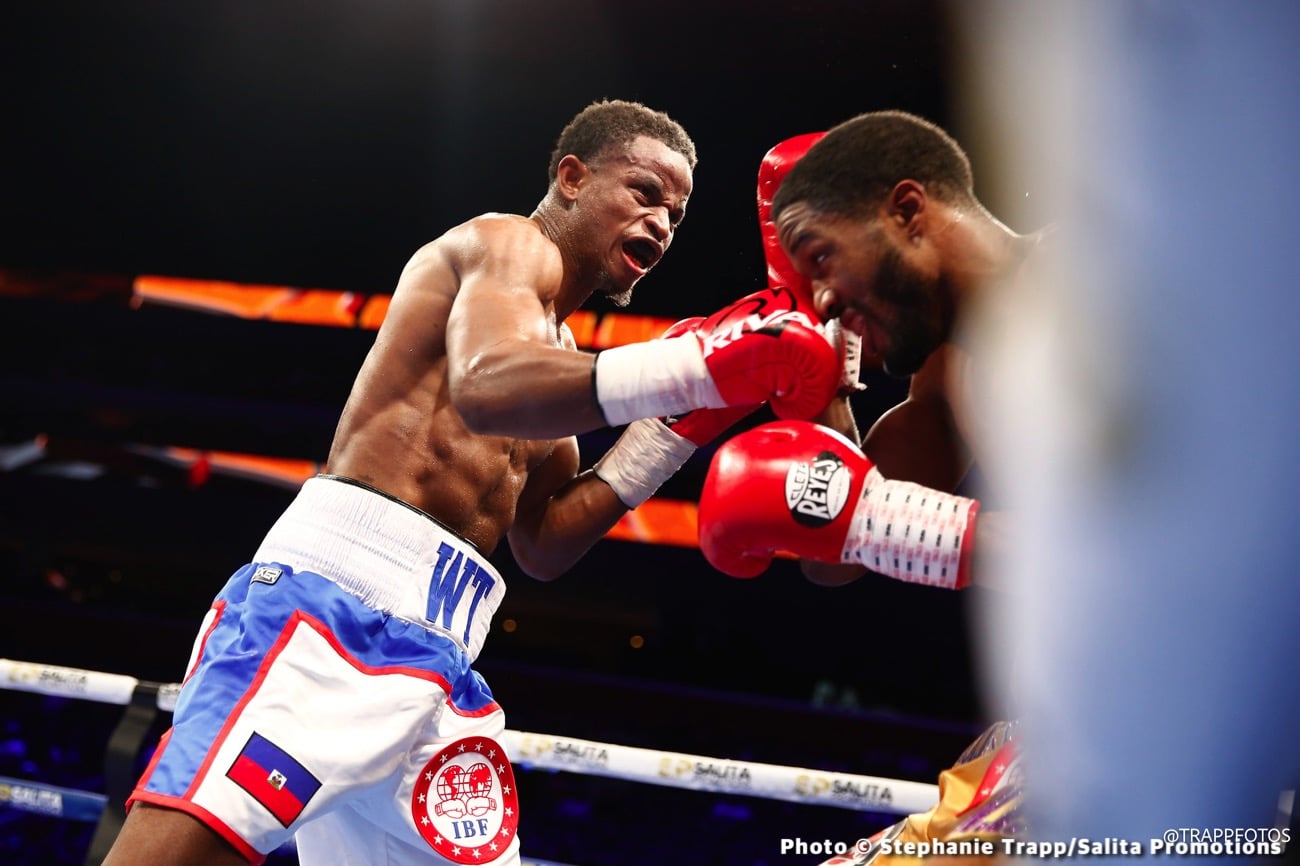 Shields was initially planning on defending against Hanna Gabriels in a rematch, but that fell through. Fortunately, Cornejo (16-5, 6 KOs) was available as a replacement.
This is a big opportunity for the 36-year-old Cornejo, who has a chance to become the undisputed middleweight champion after going through a rough patch in her career from 2018 to 2021, losing four of six fights during that period.
"I can compare them all the same. When I'm in the gym, I'm getting ready for the better version of myself. I'm not getting ready for Hannah, but I'm not getting ready for Marcelo Cornejo or whatever my opponents have been. I'm getting ready to outdo my last performance," said Claressa Shields to Secondsout when asked about her thoughts on her change of opponent.
"Cornejo, she's tall like Savannah Marshall. I don't know if she's as as strong, but she's more craftier, and she's sharper. Savannah Marshall goes into the fight looking for Knockouts. She's kind of
sloppy, throwing wide punches, and being very unorthodox.
"I think she may be easier to read. she's not as Orthodox, and she's a boxer. She wants to box, stay long, and land punches. She may get a body shot in there, but her main goal is to stay long and to win a fight.
"She going with the big right hand, trying to get you out of there, so that's what I've seen so far.
"The first thing went to my head, I remember when she dropped me. I was like, 'How the hell?' and I just remember how strong she felt during our first fight," said Shields when asked about her thoughts when he heard that Gabriels had failed a drug test.
"It never made sense to me, but I kind of overlooked it because I won the fight unanimously, and I did my job. But to hear that she failed a drug test, it was like it kind of like a light bulb. It was like ding-dong. That's why. Maybe she was doing it the first time and that's why she felt as strong as she felt.
"I can't cry ever spoiled milk. It is what it is. She knew that I was going to beat her again, and she wanted to give herself an advantage and she got caught. Thank God. Maybe it started with Christina Hammer when I started doing VADA testing for every fight.
"People want to take shortcuts, and that's where they use PEDs. It's a lot of guys I can mention who I don't want to mention. It's just not fair. We're already putting our lives on the line for boxing, so we shouldn't have to deal with that.
"I made some mistakes in the fight, for sure, but that's why I can't wait for [a rematch with Savannah Marshall]," said Shields. "If me and her was to fight again, I'll be able to fix the mistakes but I just
learned. What I do works, and I had told her. I said, 'You're not going to be able to hit me with those big punches,' and she was trying, swinging for the hills.
"She landed some bunches, but she didn't land as many as she wanted, and that's why I want to fight. So if Marshall comes through her next fight," said Shields.
Undisputed female middleweight champion Claressa Shields headlines tonight against her capable substitute challenger Maricela Cornejo on DAZN. Shields (13-0, 2 KOs) will have her four titles on the line tonight at the Little Ceasars Arena in Detroit. The event begins at 9 pm. ET.