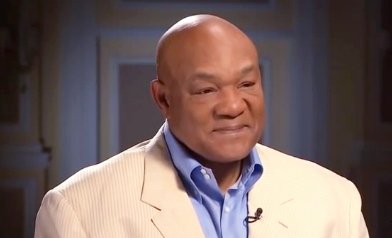 With the recent sad passing of the great Joe Frazier, and the even more recent – in fact still numbing – passing of The Greatest, Muhammad Ali, the world was robbed of two of the finest heavyweight world champions in history. Indeed, Ali and Frazier, who of course gave us THE most fierce and most celebrated rivalry in all of sports, were the king of kings. Ali and Frazier may no longer be with us on this physical plane, but they will live forever.
This distinction, or honour, is one only truly special fighters receive – Rocky Marciano, Sugar Ray Robinson and Joe Louis included. But who are the finest, the greatest, the most special former world heavyweight kings who are still with us? In short, who are the greatest living former heavyweight rulers?
Not including active heavyweights (so no Wladimir Klitschko or, dare I say it, Tyson Fury!) this list attempts to break it down.
Who are the survivors of true greatness?
George Foreman.
Now the oldest living former heavyweight king, "Big" George has to be ranked as the finest living former champ. Historians have often wondered, how would Foreman's as it is incredible career have been had there been no Ali? Foreman appeared all but unbeatable until he ran into Ali in 1974, later losing to Jimmy Young, his confidence never being fully restored after Zaire; but if he had not faced Ali? That's a whole other article.
For now, George, aged 67 and crowned king in January of 1973, ranks as the greatest living former heavyweight boss.
Here's why:
Key fights: KO 3 George Chuvalo. KO2 Joe Frazier. KO2 Ken Norton. KO 5 Ron Lyle (in possibly the most entertaining slugfest in big man history). KO5 Joe Frazier (in their needless return meeting). And that's just Foreman's first career!
Key fights, part two: KO2 Gerry Cooney. KO 10 Michael Moorer.
Foreman was part of a golden age: the 1970s. And he made his own unique era in the mid 1990s; at a time when he really had no right to be ruling the world, at age 45.
Larry Holmes.
Holmes, now aged 67 and crowned king in June of 1978, ranks at number-two.
Here's why:
Holmes more than proved himself during his quite amazing, near-30 year pro career. Larry was also part of the golden era, thrilling the world with some epic fights. Holmes was Ali's successor and he reigned for almost as many years as Ali did. And, like Foreman, Holmes was able to do something Ali could never do: fight effectively as an old man.
Here's a look at Holmes' career highlights: W12 Earnie Shavers. W15 Ken Norton. WKO11 Earnie Shavers. WRTD10 Muhammad Ali. WTKO13 Gerry Cooney.
Holmes of course came within a whisker of equalling the beloved Rocky Marciano's 49-0 record.
Evander Holyfield.
The only four-time heavyweight king in history, Holyfield was superb in two weight divisions – cruiserweight and heavyweight. Today aged 54 and crowned heavyweight king in October of 1990, Holyfield had his own Ali-Frazier-like rivalry, with Riddick Bowe, and he brought back memories of the golden era of the heavyweight division in the process. In fact, Evander fought two of the 1970's greats in Foreman and Holmes.
Holyfield is remembered as something special and he ranks as the third best living former heavyweight champ.
Here's why:
KO3 Buster Douglas. W12 George Foreman. W12 Larry Holmes. W12 Riddick Bowe. WTKO11 Mike Tyson. WDQ Mike Tyson.
Lennox Lewis.
The last undisputed heavyweight king. Lewis, now aged 50 and crowned in May of 1993, makes the number-four position on this list. Lewis' biggest fight never came, against Riddick Bowe, but he more than proved his worth with huge wins over (admittedly past their best at the time) Evander Holyfield (twice, forget the first fight being scored, somehow, a "draw") and Mike Tyson. Lewis has historians wondering how he would have fitted in in the golden era had he been born twenty years earlier.
Lewis carved out his own era.
Here's why:
KO2 Razor Ruddock. W12 Tony Tucker. TKO5 Oliver McCall. D12 Evander Holyfield. W12 Evander Holyfield. WKO4 Hasim Rahman. WKO8 Mike Tyson. WTKO6 Vitali Klitschko.
Mike Tyson.
The youngest heavyweight ruler (WBC) in history, Tyson is almost as revered, cherished and idolised by fans as Ali. Tyson was a phenomenal force and he single-handedly brought the heavyweight division back to life after Ali had retired. Tyson also faced Holmes in a blast-from-the-past meeting. Now aged 50 and crowned in November of 1986, Tyson goes in at number-five here.
Here's why:
KO2 Trevor Berbick. KO6 Pinklon Thomas. W12 Tony Tucker. KO4 Larry Holmes. KO1 Michael Spinks.
These five heavyweight legends continue to be celebrated, and with Ali's passing, they are, together, the five final survivors of greatness.