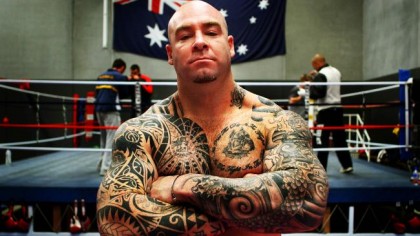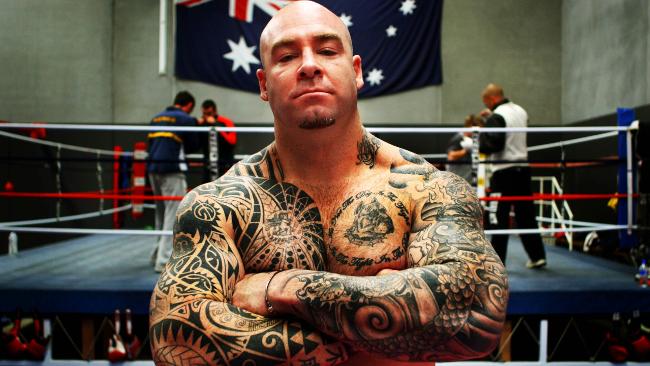 Lucas Browne, the new "regular" WBA heavyweight champion who gave us the best action fight of the weekend, isn't even back home in Australia at time of writing – but already his team is plotting his next move. Browne's co-promoter Brendan Bourke (who, along with British legend Ricky Hatton promotes "Big Daddy") told The West Australian how the 36-year-old would ideally fight again in three to four months, and that the big names – Tyson Fury, Deontay Wilder, Anthony Joshua and David Haye will all be potential rivals.
Browne, though, might first have to face 42-year-old Fres Oquendo as part of the WBA's ongoing tournament to finally crown just one WBA heavyweight king (Fury, Luis Ortiz and Browne are the current co-holders of the title). This is a fight even Browne's team is not overly thrilled with. For one, Browne would not get a big payday for the fight, and secondly, the fight would not be a big draw. Browne might have a first defence at home in Australia and his passionate fans would likely come out to see him whoever he fought, so maybe the Oquendo fight will go ahead there.
But get that anticipated snoozer out of the way, and then Browne would ideally get in there with a big name, perhaps in the UK where he has boxed a number of times. Bourke said a fight with ex-champ David Haye would be an especially big fight:
"We will know in the next 1 to 2 weeks what the next movement will be," Bourke told West Australian. "Oquendo is still returning from major shoulder surgery – he may not be fit to fight. I know Ricky [Hatton] is already talking to Oquendo and he is the mandatory but that is not going to be a big money fight. Hatton Promotions want to get the biggest paydays possible. It's a delicate situation. But he can get the big fights in boxing now with Joshua, David Haye, Tyson Fury and Deontay Wilder. Haye would be a big one."
There are some fans, actually quite a lot who, though they appreciate Browne's thrilling style and had work, feel the new champion will not enjoy a long reign. If he does fight Oquendo, a Browne win would be likely, but can the tough but hittable Australian get in there and defeat the likes of Fury, Wilder and Haye? All three carry serious power, Wilder and Haye especially, and the thinking goes that if Ruslan Chagaev can put Browne down and be on the brink of stopping him, pure punchers Wilder and Haye would certainly get him out of there.
The line of fighters wanting to fight Browne will not be a short one. Still, count Browne and his raw courage out at your peril. Browne, for as long as he does reign, figures to give us yet more thrills and spills.