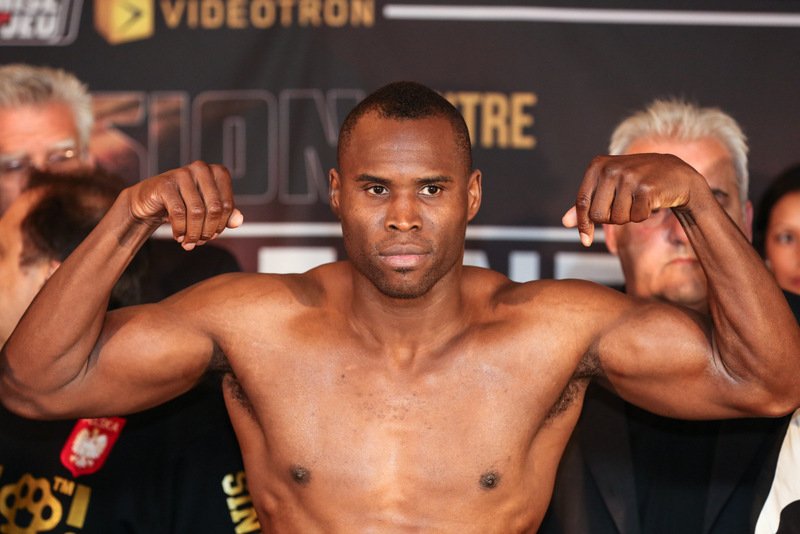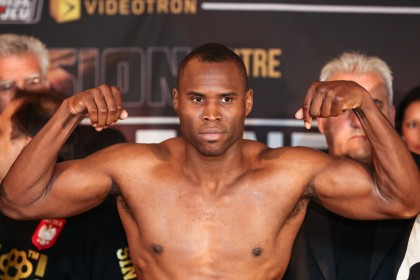 Time and again, boxing fans have watched champions dispense with challengers in a manner that makes them wonder why these fighters were presented with the opportunity to challenge in the first place. Our natural impulse in that situation is to question the contender's ability and accomplishments; and to declare that he wasn't deserving of the chance he was given.
To be fair, that opinion is often justified. Let's face it- we've all watched fighters receive a title shot simply because they were connected to the right people, or because they happened to be in the right place at the right time. We've all watched these types of fighters fail miserably in their attempt to dethrone a reigning title holder; and have their challenge quashed quickly and seemingly without much effort provided by the champion in question. We've watched this happen more than once, so it's completely understandable for to be a bit cynical when it comes to rating the challenger's worth as a fighter.
Then again, there are exceptions to every rule; and sometimes it isn't fair to label a challenger as being undeserving, even if he's unable to mount a serious challenge.
On more than occasion, boxers have steadily climbed the ranks and have firmly established their worth as a fighter and contender; only to run afoul of the Fates when they finally get the chance to compete for the title. Sometimes, they just get caught in the opening moments of the fight, before they have a chance to implement their plan of attack. In other cases, they're pitted against someone who proves to be a stylistic nightmare for them. Either way, there have been times when legitimate contenders meeting champions that they just aren't able to beat, no matter how good they are.
And, this evening, we may well be watching another example of this unfold before our eyes.
Tonight, a Chicago-based Pole by the name of Andrzej Fonfara (25-2, 1 NC, 15 KO's) will meet Adonis "Superman" Stevenson(23-1, 20 KO's) in the latter's hometown of Montreal and attempt to become the new light heavyweight champion of the world. The general consensus among fight fans is that Fonfara is a massive underdog going into this bout, but that shouldn't in any way detract from his worth as a contender. After all, he's gone undefeated over the last five years, and stopped twelve of the sixteen men he faced during that period of time. Those are impressive numbers; and it should be noted that there's a bit of quality contained within them. For, one of these wins was a hard fought decision over former champion Glen Johnson; and another was a thrilling, come from behind stoppage of another former title holder, Gabriel Campillo. These wins have firmly established Fonfara as one of the ten best fighters in his weight class; and few can really begrudge the fact that he's been given this opportunity. He's earned it.
That being said, there's a reason why so many observers give him very little chance of lasting the scheduled twelve round distance- let alone winning the fight. The reason why this fight is viewed by many as being little more than a tune up for a potential unification fight between Light Heavyweight titleholders is due to the fact that Fonfara appears to be stylistically made to order for the reigning champion. Indeed, if you were looking for examples of match-ups where one fighter's flaws play directly toward the other's strengths, this would be a perfect one to cite.
Throughout the course of his winning streak, Fonfara has displayed decent power, an ability to string his punches together into a variety of combinations, a solid body attack, and the determination to continue when things don't immediately go his way. But, he's not particular quick of fist or fleet of foot, and can be troubled by faster opponents. At higher levels, the Pole has also shown a troubling tendency to start slowly; and his aggressive approach often leaves him susceptible to an opponent's counter punches. This evening, he's facing an opponent who is not only faster and a better defender than he is, but who also possesses murderous one punch power in either hand. When we take all this into consideration, it's pretty easy to arrive at one simple conclusion:
…Fonfara's toast.
Try as we might, it's difficult to envision a scenario where the Pole is able to stay on point throughout the course of the entire fight. He might be able to defend against his opponent's incoming for a round or two, but eventually Fonfara's instincts are going to get the better of him. At some point, sooner rather than later, he's going to want to go on the attack; and in doing so, he's going to leave himself open to one of his opponent's counters. One counter may be all that's needed, but even if Fonfara survives the first, his inclination to fight fire with fire makes it unlikely that he'll survive any assaults that follow.
Again, this isn't being stated to diminish Fonfara's ability as a fighter or worth as a challenger. But chances are, his challenge is about to be dismissed without too much difficulty; and once all is said and done, he'll be viewed as simply an appetizer for Stevenson to consume before he tackles the main course.
This leads to the question of whether the main course consists of the venerable IBF/WBA champion, Bernard "The Alien" Hopkins, or the undefeated and seemingly unstoppable WBO title-holder, Sergey "Krusher" Kovalev. Now that Stevenson is affiliated with Al Haymon and is fighting on Showtime, the former option seems more likely to happen. Still it should be noted that Kovalev's promoter filed a lawsuit for breach of contract against Stevenson and Co. this week, and it's possible that this could result in some form of delay, as Main Events seeks to manoeuvre their fighter back into position to fight the lineal champion.
It's anybody's guess as to how things will play out going forward, and the question of whom Adonis Stevenson faces going forward will be answered in due time. For now, boxing fans must concern themselves with the question of how the light heavyweight champion deals with the challenge that's currently on his plate.
And, the guess here is that he'll deal with it without too much difficulty…In spite of Fonfara's best efforts to make him choke.
The pick: Stevenson KO4