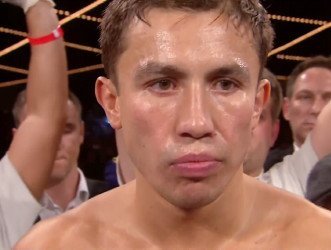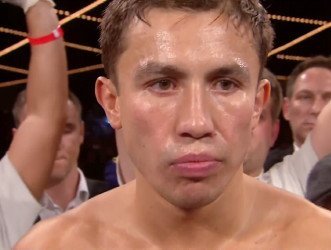 Trainer Abel Sanchez doesn't understand why WBC middleweight champion Sergio Martinez (51-2-2, 28 KO's) and WBO champion Peter Quillin (30-0, 22 KO's) aren't trying to fight his guy WBA champion Gennady Golovkin (28-0, 25 KO's) to prove who the best guy is in the division. Sanchez feels that the excuses that Quillin and Sergio have been making for why they can't fight Golovkin are pretty weak ones. He feels that they should be willing to step up and take the challenge against Golovkin rather than play it safe against other opponents.
"Peter Quillin stands behind the network [HBO vs. Showtime] right now," Sanchez said to the Boxing Channel. "If he really wants to prove he's the best, we're willing to fight him. The question to Martinez should be 'Why don't you fight Golovkin, because there's no money?' I'm sure there will be more than enough money. Because he's too heavy or it because he's killing everybody?"
With Quillin, all you need to do is look at the guys that he's facing to give you a pretty good indication why he's not eager to jump in the ring with Golovkin. Quillin is fighting the likes of Fernando Guerrero, Gabriel Rosado, Winky Wright and Hassan N'Dam N'Jikam. Quillin did not look good at all in his last fight against Rosado. He was even staggered in that fight. That bout pretty much showed that Quillin would be in deep trouble if he were to get in the ring with Golovkin. It's doubtful that Quillin will ever agree to fight Golovkin, because he's shown zero interest in taking that fight whenever Golovkin's name has been mentioned.
As for Sergio Martinez, he seems to be in the cash out mode where he's just looking to get the biggest money fights he can get. You can't fault Sergio for wanting to take the Miguel Cotto fight, if he can negotiate it. But it's highly unlikely that Sergio will agree to fight Golovkin at this point in his career. Sergio will take the Cotto fight, and if he wins it he'll likely try and get someone like Saul "Canelo" Alvarez or Floyd Mayweather Jr. to fight him. Golovkin is simply too dangerous for him. Look at Sergio's last fight against an average Martin Murray. Sergio barely won that fight, and that was a against a fighter that Golovkin would have destroyed had he been in the ring with Murray instead of Sergio. Martin Murray's style of fighting would be perfect for Golovkin, because he stands up covers up like a sparring partner.