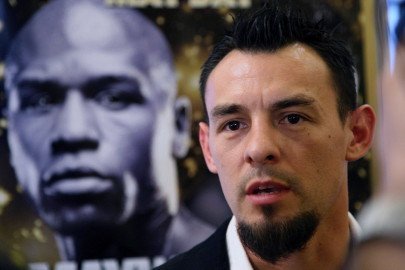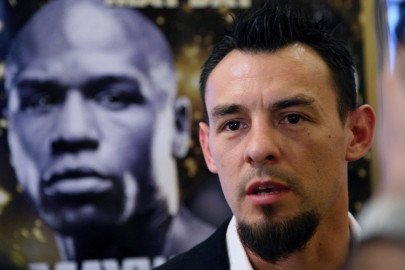 In a potential buzz-kill, WBC interim welterweight champion Robert "The Ghost" Guerrero (31-1-1, 18 KO's) was arrested earlier today for attempting to board a plane with an unloaded pistol while at New York's John F. Kennedy Airport.
According to Yahoo Sports, the 29-year-old Guerrero was leaving New York after spending a short period of time promoting his huge blockbuster pay-per-view bout against Floyd Mayweather Jr.
Guerrero was boarding a Delta flight 1429 to Las Vegas at 8:10 a.m. Guerrero attempted to declare the pistol [40 caliber semi-automatic] at the Delta counter, but was arrested. The pistol wasn't loaded.
The chances of this getting in the way of Guerrero's fight with Mayweather are likely small given that Guerrero wasn't attempting to conceal the weapon, and let the people at the Delta counter know that he had it.
Of course, boxing fans are probably going to wonder why Guerrero needed to carry a weapon around with him when visiting New York. He obviously had his reasons. He probably didn't realize the proper channels one has to go through when transporting a pistol from one location to another.
Guerrero is looking to make history by being the first fighter to defeat Mayweather. Guerrero feels that God has picked him out of all the fighters to humble/defeat Floyd Mayweather, and he sees it as his destiny now.