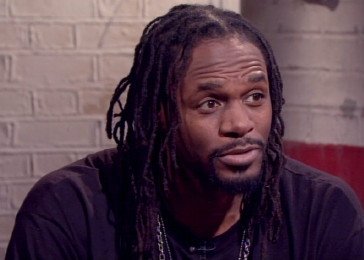 Heavyweight Audley Harrison (31-6, 23 KO's) says he's agreed to all the terms for his April 27th fight against unbeaten American heavyweight Deontay Wilder (27-0, 27 KO's) at the Motorpoint Arena, Sheffield, Yorkshire, United Kingdom. Audley is now ready to sign the contract to get the fight confirmed.
Audley said on his twitter: "My side has agreed all points. Waiting to sign on the dotted line. Here is my logic for accepting this fight. Take the biggest risk, 4 the biggest reward. Lose 2 any1 from this point on it's over. Here we go."
It's a win-win situation for the 41-year-old Audley in taking this fight with the 27-year-old Wilder. If Audley loses to the 6'7" Wilder then it's not a big deal because Wilder is considered a solid heavyweight prospect with a monstrous right hand, and there's no shame whatsoever in losing to a fighter like that. Wilder probably hits harder than heavyweight David Price, and Audley was destroyed in only round by Price last October. As such, there's no downside to losing to Wilder.
If Audley defeats the #9 WBA ranked Wilder, then it'll put Audley in position to where he'll be in line for a title shot. Audley is currently not ranked in the top 15 by any of the sanctioning bodies, but a victory over Wilder will likely put Audley in the top 15 at the minimum, if not the top 10.
The Klitschkos obviously would have no interest in fighting Audley unless he became their mandatory challenger, but you can't say the same thing about WBA heavyweight champion Alexander Povetkin. He's already shown a tendency to fight older heavyweights since he picked up the WBA strap in 2011. In Povetkin's two years as the WBA champion, he's fought 42-year-old Cedric Boswell and 40-year-old Hasim Rahman. Povetkin might be interested in somehow facing the 41-year-old Harrison if he can pull off an upset by beating Wilder.