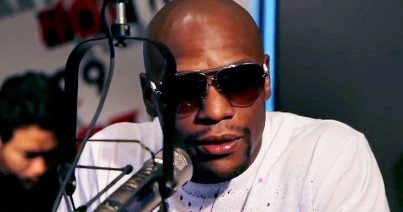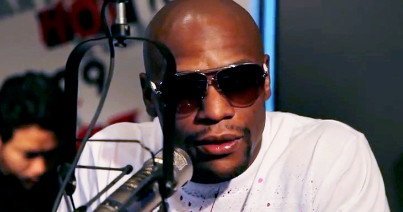 Whether it's Floyd Mayweather Jr. – the guy that everyone loves to hate, just signing a big money deal with the Showtime Network for whom he bolted from HBO for, or other reasons, HBO has now struck back, severing it's boxing relationship with Golden Boy promotions (GBP) whom Mayweather has collaborated with for his last few fights.
HBO's claims of Mayweather's defection having no affect on their boxing program couldn't be farther from the truth. Truth is they wanted Mayweather and his move was an unexpected shock to HBO who stands to lose millions of dollars and its #1 status from Mayweather PPV's. So HBO had to do something, cutting their losses they went after the group who reportedly brokered the Mayweather/Showtime deal; Golden Boy Promotions. Also reported is that GBP was looking for a multi-fight deal between HBO and the up-and-coming Adrien Broner, who recently garnered 1.5M views for his fight against Gavin Rees on the HBO network, without a deal, GBP could easily take Broner to Showtime following Mayweather's lead, which has now happened. It was then that HBO decided that GBP and the man in the shadows – Al Haymon, weren't going to dictate terms to them, so the axe fell.
All of this didn't begin with Mayweather, in fact after Ken Hershman left as Showtime's boxing boss to man the helm at HBO, Showtime chose GBP head Consul Stephen Espinoza to command their 2nd place boxing program. Under Espinoza, Showtime's relationship with GBP flourished with GBP getting many of the choice boxing dates to showcase their talent. Another fact is that Showtime's boxing shows over the 2012 boxing season improved greatly competing favorably with rival HBO's shows. Additionally big name fighters who'd made their bones on the "network of champions" were fighting more on Showtime. Amir Khan, Canelo Alvarez, Andre Berto and others were now perceived as "Showtime" fighters. HBO was losing market share, they didn't like it and they definitely weren't going to sit idly by and let it happen.
The split between the HBO and GBP can only widen the chasm between GBP and Top Rank preventing fights that fans want to see from being made. HBO will look to strengthen its bond with Top Rank, giving TR fighters, Manny Pacquiao, Nonito Donaire, Tim Bradley, and Brandon Rios choice fight dates. Goosen-Tutor fighters Andre Ward and Chris Arreola should also have no problem showcasing their talents on HBO air or…Showtime for that matter.
Bernard Hopkins the last GBP affiliated fighter to fight on HBO, may now find himself in 'no man's land' chasing 50, while being in an unenviable position where none of the young 175lbers want to lose to him, and now maybe HBO doesn't want to showcase him anymore. And it just could be that Hopkins has Floyd Mayweather to blame, first it was Olympic Style Drug Testing, initially resisted, afterwards embraced by a few of the top fighters namely Nonito Donaire and Andre Ward, with others willing to submit. And now an exodus of fighters from HBO to Showtime, with Floyd being the biggest name to do so, which may encourage other named guys to follow suit (Broner).
HBO probably wants to sign Adrien Broner to a deal only if he's not promoted by Golden Boy. Broner who's (managed by Al Haymon) promotional contract with GBP expires in April has decisions to make, but his future is bright and will be much brighter after the Malignaggi fight should he win. Broner could be HBO boxing's biggest star – blazing his own path, or he can intern under Mayweather at Showtime. Broner's almost at the point where he can promote himself cutting out the middlemen – GBP or any other promoter. Another question that needs to be answered, is HBO 'anti-GBP' or 'anti-GBP and anti-Al Haymon'. If Haymon has also been blacklisted, Broner should move on to Showtime, cause under Haymon's guidance Broner has done very well.
If any case, expect to see many good fights on Showtime in 2013, with many good fighters that usually fight on HBO having an alternative to get fight dates and exposure, cause Showtime is competing to be the #1 boxing program. And if Mayweather is going to get the blame he might as well get some credit for shaking up the status quo in boxing.