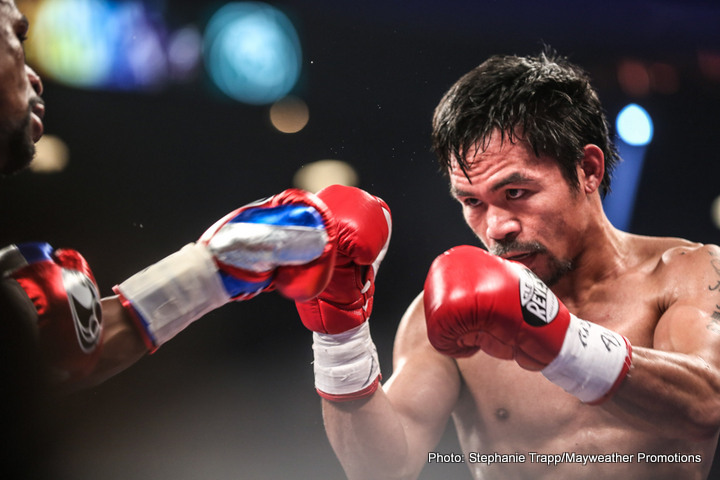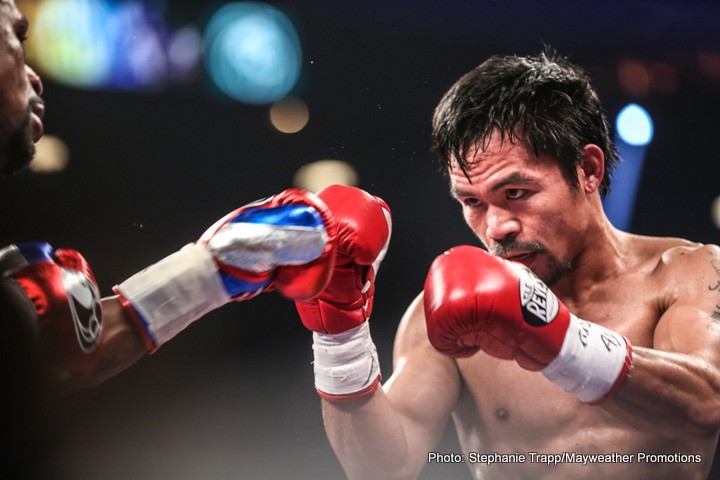 Has superstar and former eight-division champion Manny Pacquiao really retired for good? Even his (former?) trainer Freddie Roach doesn't know for sure. Speaking with Lance Pugmire of The LA Times, the ace trainer said he has still not been informed by either Pacquiao himself, or his advisor Michael Koncz what the newly elected senator will do with regards to his boxing career. Pacquiao said going into his April 9th rubber-match with Tim Bradley that this would likely be his final fight.
And, in light of his great political success in becoming a senator and the incredible amount of work that will be involved, promoter Bob Arum stated recently how he feels Pac-Man has indeed fought his last bout (in the ring, that is). But Roach, who feels Pacquiao showed flashes of his former brilliance in the wide points win over Bradley, says he would like to see "one more fight" from Manny. Roach says there are, in his opinion, two fighters Pacquiao would consider coming back for: Floyd Mayweather Junior in a rematch of the biggest money fight in history, and Saul Canelo Alvarez.
"They'll call me and let me know what's going to happen," Roach said to Pugmire, referring to Pacquiao and Koncz. "Manny and Koncz both told me after the last fight that they do feel strongly about trying to get Mayweather one more time. I think that's the only fight he'd come back for. He could come back for Canelo, too, but he's not as big a draw as Mayweather-Pacquiao II. One more fight, I would like to see it, but does he have time to do it as a senator? But I know he has at least one more in him. He showed flashes of the old Manny last fight."
If Pac-Man were to return for one more fight – against either Mayweather or Alvarez – it would of course be a big deal. The first Mayweather-Pacquiao fight, dubbed and hyped up as "The Fight of The Century," proved a huge disappointment, but a sequel, though it would not be as big as the May 2015 money-maker, would still be big. Of the two fights Roach mentioned as possibilities (call them both vague possibilities if you wish) a Pacquiao-Canelo fight would perhaps appeal to more fans. This one, if an agreed weight could be worked out, would likely produce plenty of action; far more than a Mayweather rematch would.
And if Pac-Man, who turns 38 in December, was able to turn back the clock and exit the sport he helped make great (and vice versa) with a stunning win over the Mexican star, his place in history would be even more exalted. Pacquiao has fought as high as 154-pounds before (or close to it, in his punishing WBC super-welterweight win over Antonio Margarito back in 2010), so theoretically, this mega-match could happen.
And who wouldn't want to see it?