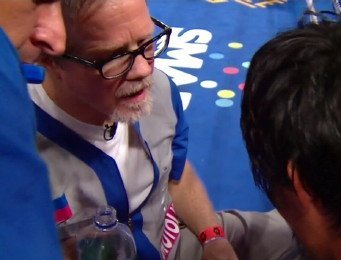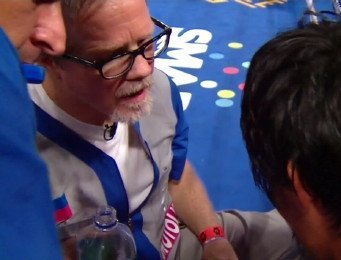 While I was sure that Mayweather Jr. vs. Pacquiao was nothing but a fantasy at this point in time, it seems as though Freddie Roach hasn't yet let go of the possibility of the fight happening in the near future:
"Every big fight that was supposed to happen in boxing happens somewhere along the way, I just hope this one isn't going to happen too late when they're both washed up and not the same. I still have hope. Mayweather is in the same position (Pacquiao) is. You've only got eight fighters in the world that can sell pay-per-view and make money. That's why I give it a shot," stated Roach.
Would beating Brandon Rios be enough to propose a sit down at the negotiation table with team Mayweather and mauling the numbers again?
While I strongly disagree that Pacquiao and Mayweather Jr. are in the same position, I do believe that them fighting each other has a lot more significance than just record breaking financials. Mayweather Jr. has always been able to make an astounding sum of money in all of his fights, especially lately. No matter who he fights, he will clam the majority of the money pie. Pacquiao on the other hand, is at a point where the pay split between him and his opponent is closer than ever before.
Beating Rios will not make the fight come to fruition, but getting in front of the cameras and saying, once again, that he is willing to play by Floyd's rules just might land the fight. Team Pacquiao needs to be ready to accept a small percentage of the profits, and fight whenever and wherever Mayweather Jr. sees fit.
Will Manny Pacquaio swallow his pride and use this strategy to try and force Mayweather Jr. into submission? Will Floyd actually bite, and agree to fight Pacman if such conditions are met? Hopefully some of these answers will be answered soon after the Rios fight.
https://www.facebook.com/VitaliFightPress