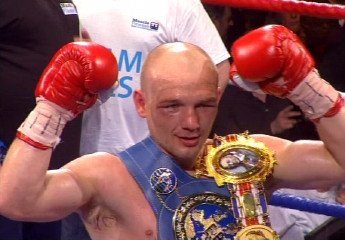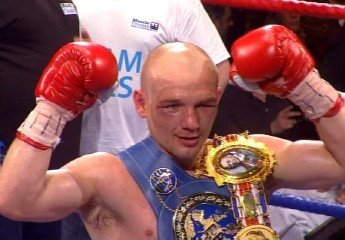 By Michael Collins: Former WBA light welterweight champion Gavin Rees (37-1-1, 18 KO's) figured he'd be an underdog in his fight against WBC lightweight champion Adrien Broner (25-0, 21 KO's) on February 16th, but Rees only now is finding out how much of an underdog he is with some betting agencies. Rees is reportedly an underdog 16-1 to 80-1, and he thinks the bigger numbers are just way too high given his experience and talent.
Rees said to thesun.co.uk "I understand Broner being a firm favorite, but I can't believe my ability is being treated with such contempt. To regard me as an 80-1 chance is simply absurd. Do they think I'm some wet behind the ears novice?…I'm going to pull off an upset."
Are 80-1 odds too high for this fight? I really don't have any problems with those kinds of odds, and even if it was 100-1, I think those are a lot more realistic than 16-1 odds or whatever odds that Rees feels should be for this fight. Rees is just so far out of his league in this fight that it's just not even funny.
It's actually kind of sad because Rees is a decent Euro level fighter, and he's being put onto the world stage against the best fighter in the division. It's going to be a massacre, and that's just the way it is. 80-1 odds are too damn good for this fight. I think it should be more because Rees is going to be the equivalent of a lamb being led out to slaughter in this fight, and if you believe otherwise you're going to be disappointed.
You have to understand that Broner is so much younger, so much faster, so much stronger, and so much more talented than Rees that it's just kind of mind boggling that this fight is even taking place in the first place.
Broner's promoters at Golden Boy wanted this fight for him, and apparently the only reason I can think of is in order to make a future Broner vs. Ricky Burns fight much bigger with the British boxing public. That's the only real reason you would ever think of setting Broner up with a guy so below him in terms of talent. It'll probably work because some Brits will think Burns can avenge Rees' loss.
First off, I don't see the fight being made. Burns already had two chances to fight Broner and he didn't take the fight, and I don't see that changing in the future. But if Burns does accept the fight, it'll be another Broner vs. Rees mismatch no matter where the fight is staged. However, I see Burns finding an excuse not to make this fight, such as he's not getting the money he asked for. It's going to something, so I don't see this going down. The Rees-Broner mismatch will have taken place for nothing. Golden Boy might as well have found a good lightweight contender to put Broner in with rather than making this fight.