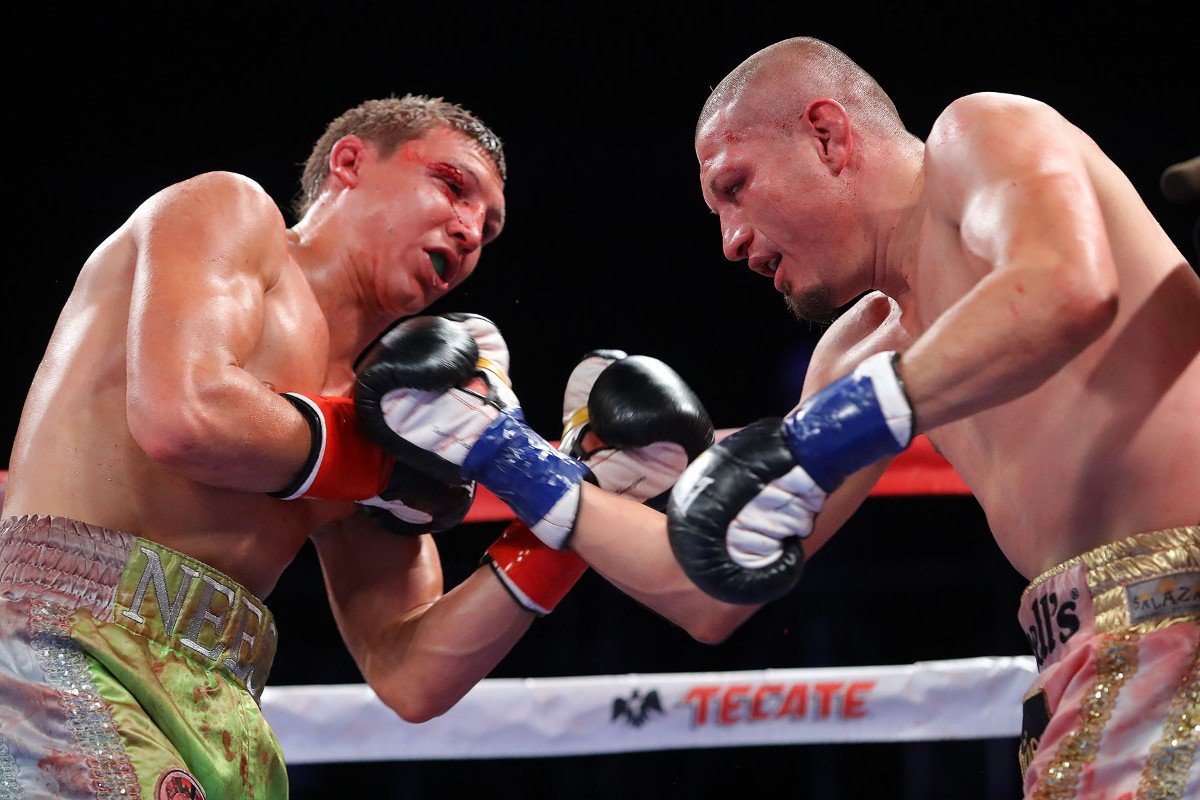 Remember when Teddy Atlas, in the middle of calling the epic rumble between Mickey Ward and Emanuel Augustus, stated on air how all fight fans should call up their buddies immediately and tell them to tune into ESPN to watch the fight? Well, last night's all-out war between Mexican veteran Jesus Soto Karass and unbeaten Californian Neeco Macias might have provoked a similar reaction from Atlas.
(Photo Credit: Tom Hogan-Hoganphotos/Golden Boy Promotions)
These two super-welterweights, one at the tail-end of his career, the other beginning to make a name for himself as a world class contender, gave us a truly incredible fight. Between them, Karass – who won via majority decision over ten jaw-dropping rounds – and Macias threw an astonishing 3,353 punches!
The action was relentless, with almost the entire fight being fought on the ropes. Karass, who had fans wondering how much he had left at age 36, having had such a long and tough career, was stuck on the ropes and taking most of the punishment in the early going, but the seriously gutsy Mexican roared back and, his back to the ropes, began to give as good as he got and then better than he got.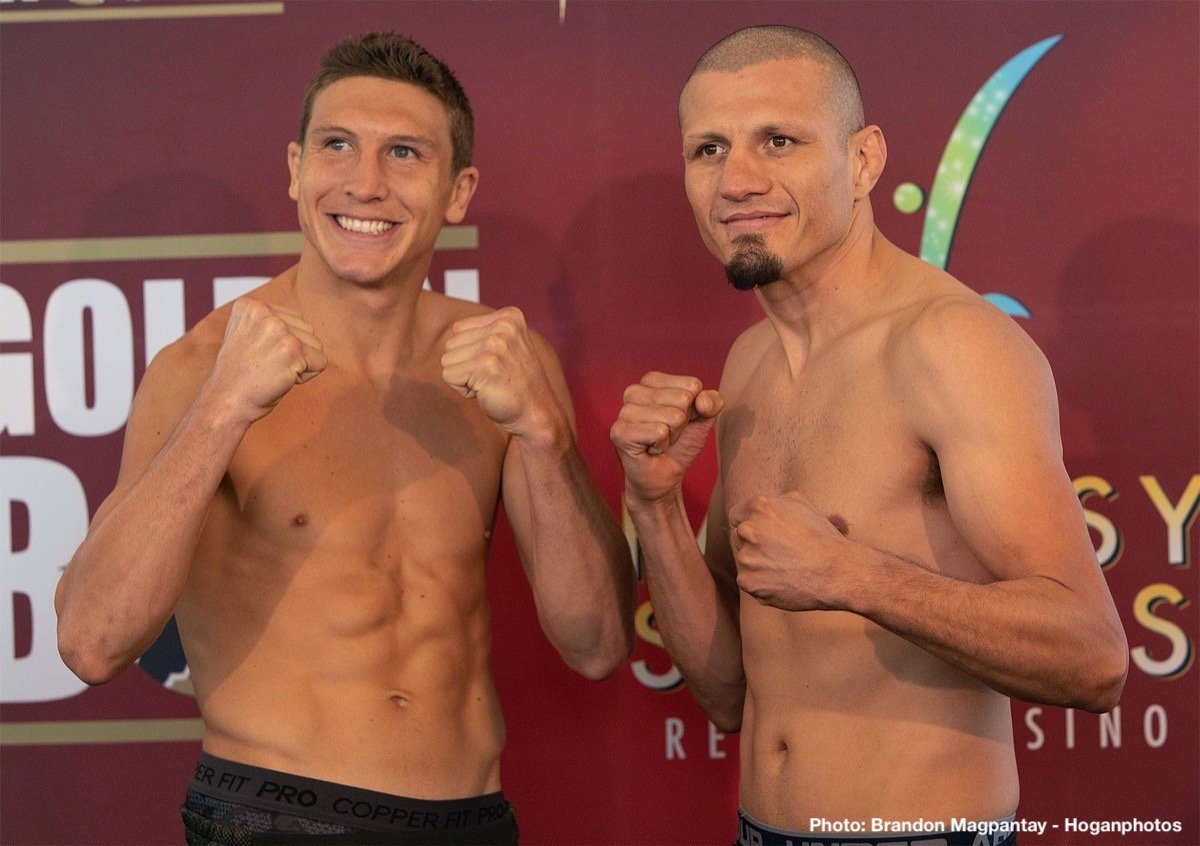 Cut above his left eye in round-two due to an accidental head clash, Macias, known as "The Rooster" busted up the right side of Karass' face. Each and every round was thrilling to watch, truly exceptional stuff. In the end, the older man by almost a decade finished strong and did enough in the eyes of two of the three judges to get the nod (97-93 and 96-94 for Karass, 95-95). A draw would have been an agreeable result but no-one will want to take anything away from Karass or from his latest victory – his first since way back in the spring of 2013.
Now 29-13-4(18) Karass had spoken about the possibility of retiring ahead of last night's fight. If he does call it a career, Karass goes out with a sensational victory in a great fight. Macias, now 17-1(10) will no doubt call for a rematch, though. Certainly, we fans would welcome another slice of the action Karass and Macias gave us in Indio, California. But has either man got another performance like this one in them?