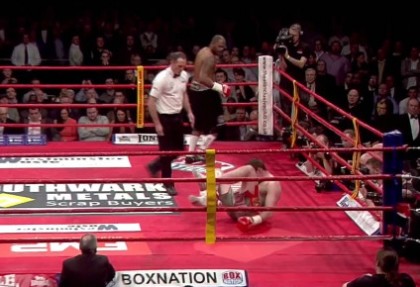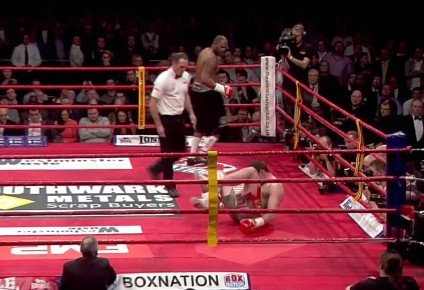 Heavyweights Tony Thompson (37-3, 25 KO's) and David Price (15-1, 13 KO's) will be doing it again in four months for a rematch on July 6th at the Echo Arena in Liverpool, UK. Price and his promoter Frank Maloney didn't walk away from Price's February 23rd 2nd round TKO loss to the 41-year-old Thompson without trying to avenge the defeat and show that it was just a fluke thing and not a true indication of how strong Price's chin is.
Price and Maloney blame the loss on Thompson landing a shot to the side of Price's head in an area that he's not used to getting hit. The punch, a fight hand, dropped Price to the canvas, and he was too hurt to continue fighting despite getting back to his feet.
This shows a lot of courage on Price's part by taking on Thompson in his next fight instead of getting a confidence builder or two under his belt before he faces him again. This shows that they honestly believe they can beat him this time. Price was having his way with Thompson in the 1st round before getting clipped by a right hook from him in the 2nd and put down.
The way that Thompson threw the shot was kind of awkward, and unexpected. He stepped around Price, and threw a right hand while he was still moving. Price didn't move quickly enough to adjust to Thompson's punching angle, and he got hit with a shot that he wasn't really expecting. That's one of things that's hard to adjust to with Thompson.
He likes to move around, and throw looping right hooks to the head, and the punches have a way of landing to the side of his opponents' heads instead of to the frontal portion. Price needs to ready for Thompson's punching angles in their rematch otherwise we could see him getting knocked out for a second time.