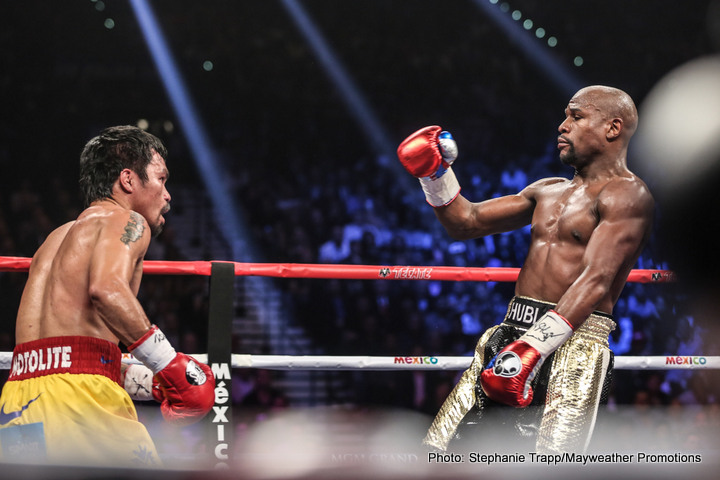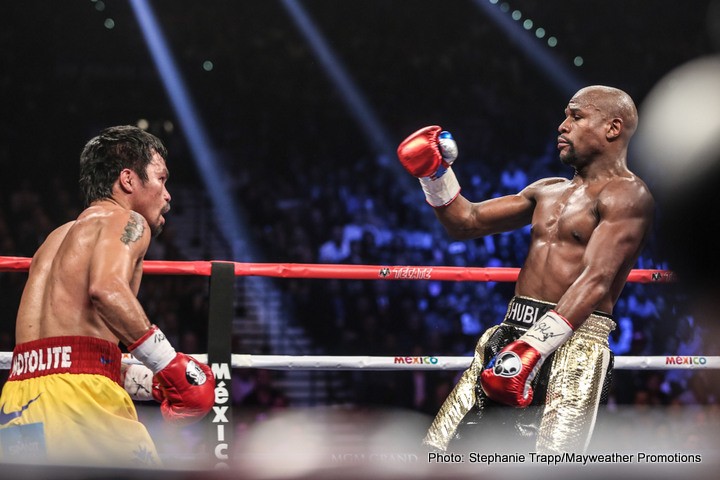 Manny Pacquiao (57-6-2, 38 KOs) is counting on Floyd Mayweather Jr. (49-0, 26 KOs) coming out of retirement to give him a rematch in the near future so that the two of them can end their careers with a bang. Until then, Pacquiao plans on continuing to fight. Just when he'll be hanging up his gloves has yet to be determined.
It was thought that Pacquiao would retire after his fight with WBO welterweight champion Tim Bradley (33-1-1, 13 KOs) on April 9th of this year, because Pacquiao has a good chance of being elected into a senate seat in the Philippines. It was thought that Pacquiao wouldn't have time to still fight if he's working as a politician in his home country. However, something seems to have changed Pacquiao's mind about retiring.
It's unknown if he needs a constant flow of money for his political career to keep it afloat or he just wants to try and avenge his loss to Mayweather from last May. Pacquiao wasn't at his best for the fight, as many boxing fans already know. He came into the match with an injured shoulder, which he aggravated in the 4th round of the contest. The fight was 50-50 at the time of the injury in the 4th. If Pacquiao hadn't aggravated his shoulder injury, or if he had come into the fight 100 percent healthy, we might have seen a much different fight with a different outcome.
"I have been very vocal about it (fighting Mayweather) even before the Bradley fight was made official on New Year's Eve," Pacquiao said to philboxing.com. "The reason is simple; I want to end my 21-year boxing career with a big bang so to speak. And what would be the biggest fight to end a career than fighting the best and finest boxer at least in this era?"
Since retiring from the sport last September after his win over Andre Berto, Mayweather has been busy spending huge amounts of his $400 million fortune on things like expensive diamonds, cars, furs and other things. Pacquiao will need to convince Mayweather to make a comeback, because he seems to be quite happy spending the loot the loot that he made from his six-fight contract with Showtime/CBS.
Pacquiao's chances for a rematch will increase if Mayweather eventually goes broke from his wild spending habits, but it might take a while for him to hit bottom. Pacquiao isn't likely going to continue to fight for more than a year or so, which means that he's going to have to talk Mayweather into giving him a rematch.
Pacquiao cannot wait the three to four years that he'll need to for Mayweather to have depleted his entire fortune on things that he won't be able to liquidate like diamonds and cars for the same money he put into purchasing them. Pacquiao will need to take charge of the process by contacting Mayweather himself rather than entrusting the job to his 84-year-old promoter Bob Arum, who might have problems getting a rematch for Pacquiao.