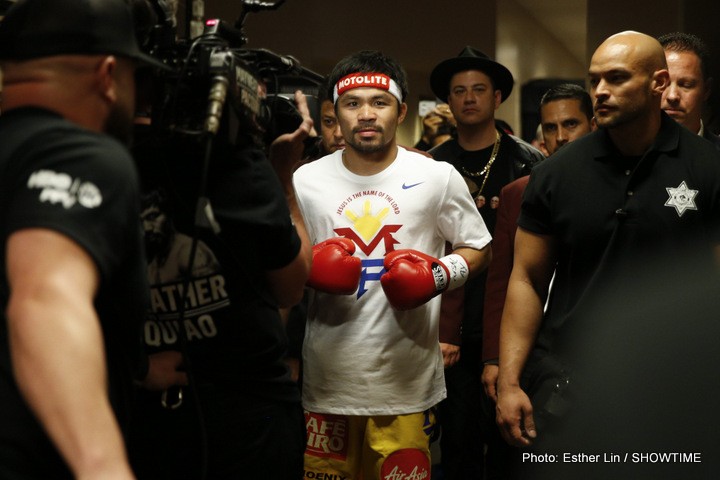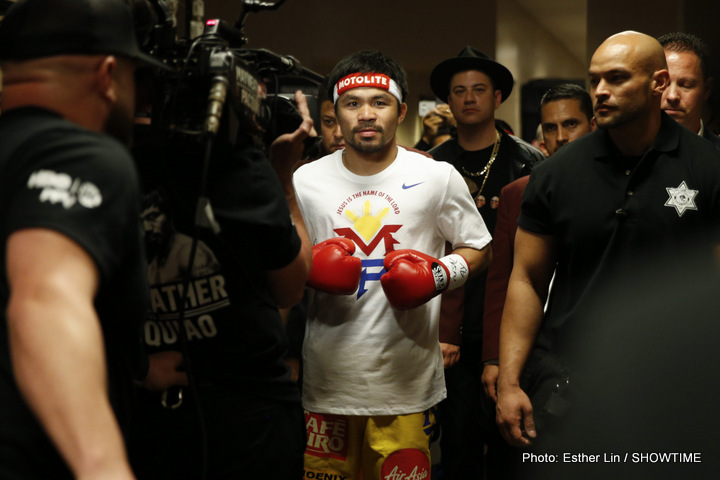 Olly Cambell: A concrete decision from Manny Pacquiao on who the Filipino star will select for his career swansong fight next April is imminent says his promoter, Top Rank's Bob Arum.
Pacquiao is set to return for the first time since May's disappointing loss to Floyd Mayweather, with the likely opponent being fellow Top Rank star, Terence Crawford or Britain's Amir Khan, before 'Pac-Man' then follows the self-professed 'TBE' into retirement from boxing, choosing to dedicate himself to his burgeoning political career back home in the Philippines.
"He's [Pacquiao] absolutely positive we'll have an answer by Friday," Arum said about the situation, having previously made no secret of the fact that he hopes Khan doesn't get selected.
Unbeaten WBO 140 lb champion, Crawford, is Arum's obvious favourite, particularly from a financial standpoint given he also holds options over the Nebraskan stylist, and the veteran promoter sees the fight representing something of a passing of the torch between his past and future stable stars.
Khan was a preferential name for Arum when they had considered making the fight in the Middle East, where the Muslim fighter remains a huge attraction, although thanks to logistical problems with the Dubai gaming commission where the clash would have likely taken place, it was quickly deemed a non-starter in time for April 2016, which is the key reason Khan is ostensibly out – at least in Arum's eyes.
It's also worth noting that despite having his own promotional company, Khan is advised by influential PBC brainchild, Al Haymon, with whom Arum has a tenuous and frosty relationship at best.
The Top Rank CEO continues to insist that Khan is still in the running however, and that the decision is entirely Pacquiao's – and Pacquiao's alone – to make.
Twitter @undilutedpoison