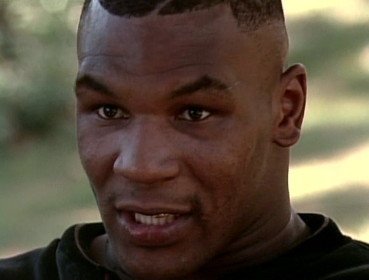 The date of November 22 is an indelible one in the minds of all Americans. This was the date, back in 1963, that America lost its potentially greatest President; while in the far, far less unimportant world of sports – boxing to be exact – November 22 saw the birth of one heavyweight legend and the departure of another.
These two heavyweight greats, often linked together in the long list of 'what ifs' in boxing, are Mike Tyson and George Foreman. It was on November 22 in 1986 when a young, irresistible force known as "Kid Dynamite" ran right through Trevor Berbick to see himself crowned as WBC champion, while on the exact same date in 1997, an immovable object known as "Big" George lost a most contentious decision to Shannon Briggs to see his own incredible career come to an end.
Foreman and Tyson, eras apart, incredibly came thisclose to fighting one another in the early 1990s. Tyson, the young ex-champ almost fought Foreman, the old ex-champ in 1990 and in 1995. To this day, fans everywhere both wonder and debate what would have happened had they actually climbed into the ring with each other and swapped leather-encased bombs (the same way, sort of, that people still debate and argue over who in fact killed JFK on November 22).
It was 31 years ago this very day when Tyson almost killed Berbick, while it was 20 years ago today when Foreman was the victim of a killer decision loss to Briggs. Today, both heavyweight giants are both celebrated and longed for. In a day of relative heavyweight mediocrity, a heavyweight as blessed with the speed and raw power of a Tyson would be unimaginably popular, while a heavyweight mountain as strong, powerful and relentless as Foreman would enjoy nothing short of superhero status.
At least boxing is nothing more than entertainment. If we fight fans think we've got problems, take a look at the current political landscape. How America and the world yearns for the kind of great man that once wore that crown.
November 22: a curious date in history indeed.