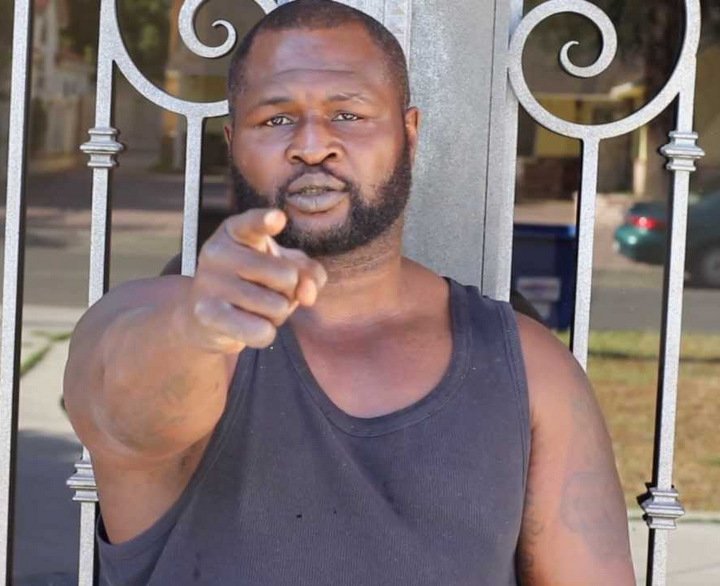 All-time great James Toney has seen it all, done it all and he's fought 'em all, yet he's still trying to keep on keeping on. Here in the UK on business – Toney will fight 2-0 light-heavyweight Sam Pomphrey in Bristol on Saturday night in what is either an exhibition bout or a white collar fight, depending on the way things go ahead on Saturday – and Sky Sports caught up with him.
The 49 year old who has been fighting from memory for years is still a great interview, with "Lights Out" still talking the talk, and his opinion on current WBA/IBF heavyweight champ Anthony Joshua is worth listening to. Toney also has his opinion on WBC ruler Deontay Wilder.
"Why doesn't he come over to the states? Is everybody scared? Come to the United States to see if you're a great fighter or not, because the US has got the best," Toney told Sky Sports' Toe 2 Toe on the subject of the 20-0(20) Joshua. "The best has got to fight the best. Boxing is in the United States, not in the UK, so if you want to be known for your real-boy skills, you have to come to the US. I've gone to Italy, Japan, I've been everywhere, all you have to do is put your big-boy pants on and come to the United States and get your ass whooped or you will smash him. Either."
Toney, who has of course boxed all over the place – Australia, the UK and Russia included – is talking about Wilder, unbeaten at 39-0(38) when he says AJ will either "get his ass whooped or smash him."
So who does Toney pick to win when the two rival heavyweight champions get it on?
"I met Joshua when he was 2-0 and back then I said to him, 'you're gonna be a world champion.' I've had a few rounds with Deontay Wilder, and he wasn't great, but to me, it's not a love-hate situation," Toney explained. "Who wins? It could be Wilder or Joshua. It's a 50-50, whoever lands the first meaningful one, wins."
Toney, who achieved an unexpected amount of success as a heavyweight despite his lack of genuine big guy dimensions (rumbling with the likes of Evander Holyfield, Sam Peter, Hasim Rahman and John Ruiz) might still harbour ideas of getting in there with the best around today. Thankfully it will not be allowed to happen. Instead, the once-great multi-weight ruler is taking part in exhibitions or white collar fight these days.
Will Toney win in Bristol on Saturday? Do Toney's once loyal fans even care? The champ deserves our respect, whatever happens.