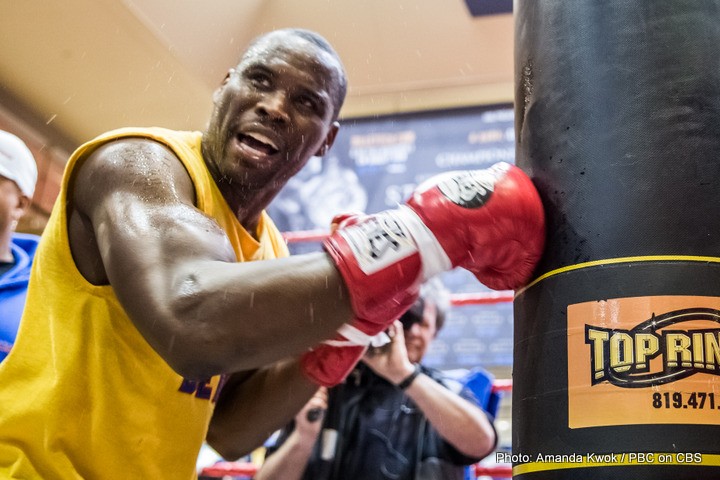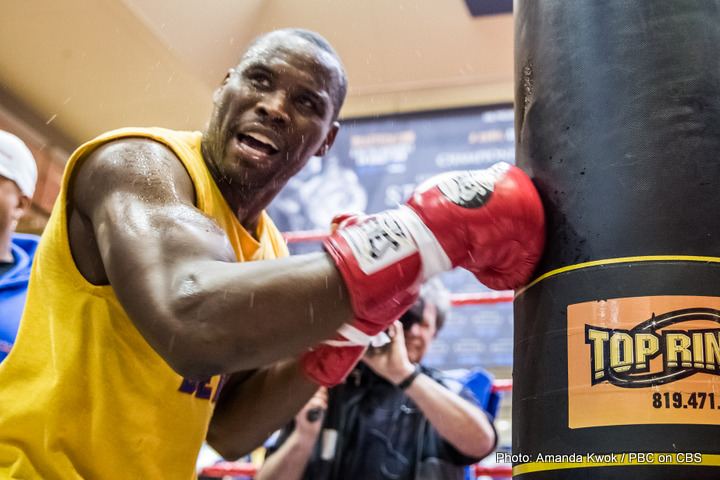 Though fight fans would very much like to see a light-heavyweight unification showdown between Andre Ward, recent KO winner over Sergey Kovalev, and Adonis Stevenson, the WBC king, it doesn't look like happening. Not this year anyway.
Yvon Michel, Stevenson's promoter, told Radio Canada that Ward "never rushes his decisions," and that after his win over Kovalev, he "spoke of the possibility of going to cruiserweight or heavyweight."
So, with a unification with Ward out, for now at least, Michel says his fighter will fulfil his WBC mandatory obligations and get it on with the unbeaten Alvarez, 23-0(11) next; probably in the fall.
"The WBC was clear – the Stevenson-Alvarez fight must take place unless there is the possibility of a unification fight," Michel said. "However, Andre Ward did not talk much about Adonis Stevenson after his fight (with Kovalev). He spoke of his possibility of going to cruiserweight and going in the direction of Anthony Joshua, a heavyweight. Ward is going to take his time. I think we're headed for an Alvarez-Stevenson fight early in the fall."
Stevenson, exciting and powerful, needs a real test, his critics say. Last seen blasting away a faded Andrzej Fonfara in quick fashion, "Superman" could very well have a way tougher time with the unbeaten Alvarez; last seen winning a wide decision over former champ Jean Pascal.
At nearly 40, might Stevenson's reign be in real danger of coming to an end if he fights Alvarez next? Alvarez is no spring chicken himself at age 33, but he is hungry and he has been waiting for his big chance for quite some time. The Colombian-born contender who now lives in Montreal is no big puncher like Stevenson is (just those 11 KO's) but he is tough, has skills and he has earned his shot.
With good wins over the likes of Edison Miranda, Isaac Chilemba, Lucian Bute and Pascal, Alvarez, known as "Storm," has proven his capabilities time and again. Will Alvarez prove to be Stevenson's Kryptonite?