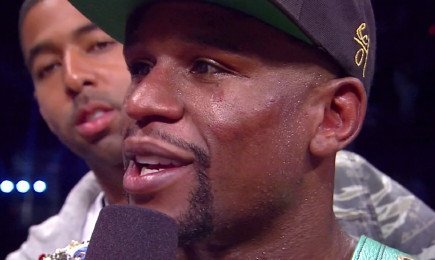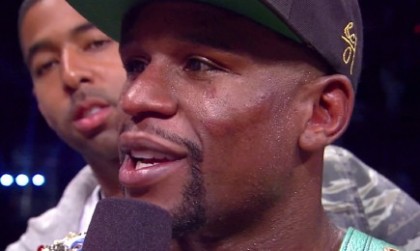 The WARM but not hot PPV buys for the Mayweather/Guerrero fight were all but expected by Showtime brass, but in lieu of the $250M Mayweather contract, Mayweather's next 5 outings WILL bear the expectation of superior PPV buys; in fact Showtime has 'delusions of grandeur' that one or 2 of Mayweather fights under their banner will come close to or SURPASS the record set by the Mayweather/De La Hoya fight of 2007.
In order for a record setting event to happen, Mayweather who has more naysayers and critics then supporters, must appear to those detractors to be afraid to fight the expected opponent (Canelo Alvarez), the perception that Mayweather can be 'beaten badly' by that opponent must also be believable. The savvy businessman that Mayweather is will do everything he can to appease those who do not like him and minimize his accomplishments, and it's not like he'll be going out of his way to do this, thus building the fight into a bigger event.
Mayweather will dig deep into his bag of tricks to use strategies that will make it look like he's unwilling to face Alvarez, and his haters will perceive this as cowardice. He will make outlandish demands for perhaps a catchweight fight or even demand that his opponent come down in weight to face him. Floyd may even announce that he's fighting somebody else! These requests and announcements will send the boxing world, especially his antagonists into an uproar, and many critics will question his motives, legacy and even his manhood. After these initial gestures and some others, Mayweather will go quiet making no decision whatsoever about fighting anyone, and the hate and nay-saying will build to a crescendo.