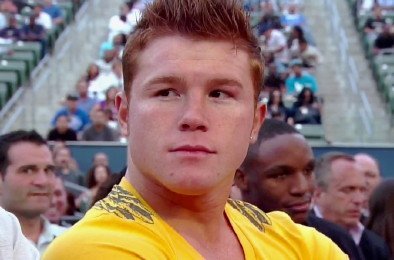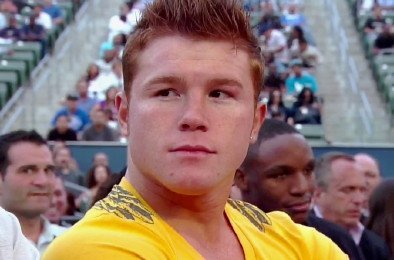 By Bill Phanco: WBC junior middleweight champion Saul "Canelo" Alvarez (41-0-1, 30 KO's) is reporting on his twitter that he'll be facing WBA World junior middleweight champion Austin Trout (26-0, 14 KO's) on the Floyd Mayweather Jr. undercard on May 4th at the MGM Grand in Las Vegas, Nevada.
Also, Golden Boy Promotions matchmaker Robert Diaz is reporting that Golden Boy will be announcing Floyd Mayweather Jr. vs. Robert Guerrero and Trout vs. Canelo fight card for May 4th within days.
Here's what Canelo said on his twitter today: "Canelo vs. Trout, May 4, MGM."
Trout then responded on his own twitter to that message, saying "You heard it folks. Time to unifiy. Are you ready?"
Canelo had the option to face someone else because Golden Boy had other opponents they wanted him to consider facing. Instead, Canelo chose Trout as the one he wanted for May 4th. It's possible that Canelo didn't want to hear the flak that he would have received from boxing fans had he chosen someone other than Trout.
It's the fight that boxing fans want to see due to Trout beating Miguel Cotto last December. Canelo was supposed to Cotto if he won that fight, but after he lost, Golden Boy Promotions CEO Richard Schaefer started saying that Trout's didn't mean he was going to get to face Canelo.
It looked and sounded bad, like Schaefer was giving Canelo a way out of a tough fight, but to his credit he stood up and apparently has agreed to take the fight with Trout. At the very least, Canelo will win a lot of respect from boxing fans in the United States and Mexico, even if he loses to Trout, which is a very real possibility.
The Mayweather-Guerrero news isn't that big of a deal because it was clear from the very start that Guerrero was going to be the one to get that fight. It's not a great fight, but it's about all there is for Mayweather at 147 for the time being unless he wants to do business with Top Rank and fight Manny Pacquiao or Tim Bradley.
There's no word about whether the winner of the Mayweather-Guerrero and Canelo-Trout fight will be meeting up in September, but that's certainly a possibility.