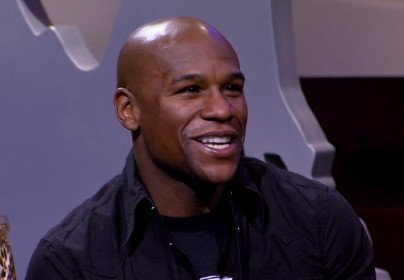 By Jeff Sorby: Unbeaten Floyd Mayweather Jr. is claiming that he's on the verge of fighting a unification bout against IBF welterweight champion Devon Alexander (24-1, 13 KO's) on May 4th at the MGM Grand in Las Vegas, Nevada.
Mayweather said on his twitter tonight: "The negotiations for my fight are almost done. The front runner is IBF Champion Devon Alexander. It'd be a unification bout at welterweight."
How the fight could be a unification bout is the big question given that Alexander is under contract for a title defense against Kell Brook. If Alexander takes the fight with Mayweather, he'll get stripped of his IBF title by the International Boxing Federation for failing to fight his mandatory challenger Brook.
Mayweather is either playing a game here or he doesn't quite understand that Alexander is under contract for his fight against Brook.
To be sure, Alexander would likely be more than happy to give up his IBF title if it means he can get a fight with Mayweather because the money is SO much better than what he'll get for defending his title against the dangerous Brook. There's no guarantee that Alexander can win that fight, and that would be his only title before. But with facing Mayweather, Alexander would likely get at least $5 million for that fight, if not more depending on how well it does on pay per view.
Alexander isn't the ideal opponent for Mayweather if his idea was to try and get as many boxing fans interested in purchasing his fight as possible. Alexander doesn't have much of a fan base to speak of and he doesn't have a crowd pleasing style of fighting. He's kind of the opposite of a crowd pleaser, so Mayweather will likely be the only draw in this fight.
Many boxing fans and writers were assuming that Mayweather would be fighting WBC interim welterweight champion Robert Guerrero because he's a Mexican American and Mayweather has selected May 4th, the Mexican holiday Cinco de Mayo to fight on. Alexander is an American of African descent and it doesn't make sense to fight him on the Mexican holiday. If the fight happens, you've got to wonder if Mayweather suddenly got cold feet at the thought of fighting Guerrero. Maybe it's Guerrero's tendency to rough up his opponents or maybe it's his high work rate that caused Mayweather to change his mind.