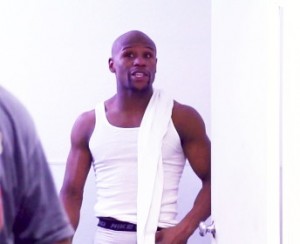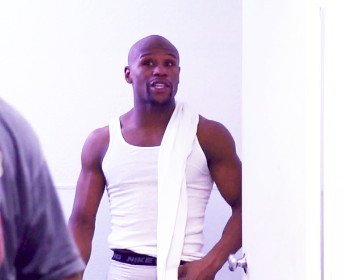 Former four division world champion Erik Morales says he sees the Floyd Mayweather Jr. vs. Saul "Canelo" Alvarez fight as a toss-up for September 14th. Morales thinks it could either way due to Mayweather fighting a younger guy in the 22-year-old Canelo, who Morales feels showed a lot of improvement recently.
Morales said to oem.com.mx "I see the fight 50-50 possibilities for each. To me, the fight comes down to conditions such as age, experience, youth, desire…this fight is very even for me."
A lot of people feel that Canelo's weight advantage could be the factor in him getting a victory in this fight. He weighed 172 for his last fight and has been fighting in the mid-160s in his other fights at 154. However, Canelo didn't look overly impressive in his last fight against Austin Trout and he mostly held back and waited for opportunities to connect with big pot shots and counter shots.
Canelo normally doesn't fight like this, but with the open scoring that was used by the World Boxing Council for the fight, Canelo was able to fight in a very limited manner after learning that two judges were giving him a lot of rounds through the first 8 rounds of the fight.
Canelo will have a hard time beating Mayweather with that same kind of fighting approach on September 14th. The fight won't be open scoring, and it's going to take more of an effort from Canelo to try and win this time. If he tries to beat Mayweather in a pot shot contest, he'll lose because that's Mayweather's game and he's much faster than Canelo.
I would rate this as a 50-50 fight if Mayweather were to get in the trenches and trade with Canelo, but I don't think he' going to do that. Mayweather is going to stay on the move and give Canelo a moving target.
Canelo will be too slow to keep from getting hit with Mayweather's right hands, and if he tries to go to the body, Canelo will be hitting air. Canelo says he's working on a secret plan that he feels will lead him to victory but I don't see anything that he can do to enable him to win. If Canelo jabs at Mayweather, he'll get countered by right hands and look silly.
The only way I can see Canelo winning this fight is if you have judges giving him rounds based on him landing an occasional hard shot. It would kind of like in his last fight with Austin Trout in San Antonio, Texas. In that fight, Canelo was outworked in every round, yet the judges gave him most of the rounds simply because when he would land a rare shot, it was harder than the punches Trout was landing. If the judges see the fight in those terms on September 14th, then Mayweather probably doesn't stand a chance because he's not 170 lb. fighter with big power like Canelo.
Mayweather is a boxer and he wins by out-boxing his opponents, not by landing an occasional hard shot and winning rounds like that. Canelo reminds me a lot of middleweight Arthur Abraham. If you watch Abraham fight, you'll notice that he gets out-boxed and outworked in many rounds, yet he'll still get the rounds given to him by landing two or three hard shots and this impresses the judges.
It doesn't matter that his opponents land many more shots. The thing that some of the judges focus on is him landing a hard punch every now and then. If the judges are impressed with Canelo's better power then it's going to be tough for Mayweather because he's not a junior or a 172 lb. fighter in Canelo's case, and he can't punch with the power of a 172 pounder.