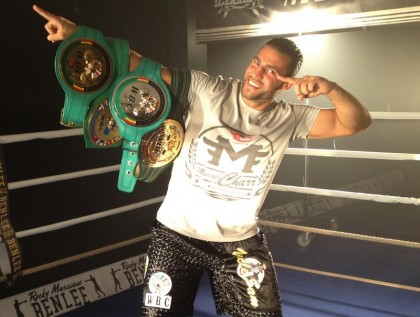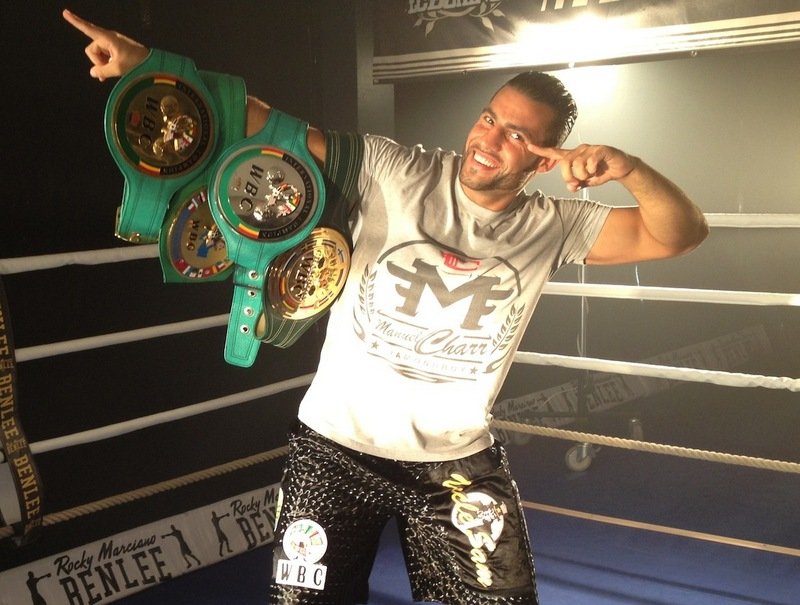 Odlanier Solis, the naturally gifted Cuban who won so much as an amateur and appeared, before he began to pile on the pounds, to have a bright future at pro level, has not quite reached the end yet. According to a news report in German paper BILD, Solis will fight Manuel Charr in March, with, get this – a version of the WBA heavyweight title on the line.
If this is indeed a done deal – and BILD is always reliable – fans will grumble again at how crazy the sport can be these days; or at least at how the number of titles can be crazy. Charr-Solis is an interesting fight between a puncher in "Diamond Boy" and a smooth boxer in "La Sombra," but absolutely no way is it worthy of being a "world" title fight of any kind.
The two are scheduled to meet in Bonn on March 11. 32 year-old Charr, 30-4(17) has featured in a few noteworthy fights in the past – losing to Alexander Povetkin by quite spectacular KO and picking up wins over Kevin Johnson and a faded Michael Grant. Since losing to Johann Duhaupas and Mairis Breidis, both losses in 2015, Charr has picked up two wins; his most recent win, over an unbeaten Sefer Seferi in September, being for the vacant WBA International title.
Solis, 22-3(14) and the older man by four years at age 36, looked pretty dismal in his most recent meaningful fights. Back in March of 2014 and again in February of 2015, a grossly overweight Solis was outworked and beaten by veteran Tony Thompson. Solis actually quit on his stool in the return fight with the big southpaw. Since then, Solis has picked up two wins over over-matched opponents who entered the ring with losing records.
Who knows what we can expect on March 11. If – and it could be a huge if – Solis is in fighting shape, he should be able to outbox, out-hustle and outpoint Charr. But if he comes in anywhere above the 250-pound mark (Solis really should be no more than the mid-to-heavy 220s, standing only 6'1" as he does), the once highly touted Cuban could be outworked and beaten by decision. Or might a hefty Solis quit if the going gets tough?
As for the winner and "new champion," who knows what bigger fights await. How many "world" heavyweight champions it is again that we've got these days!?