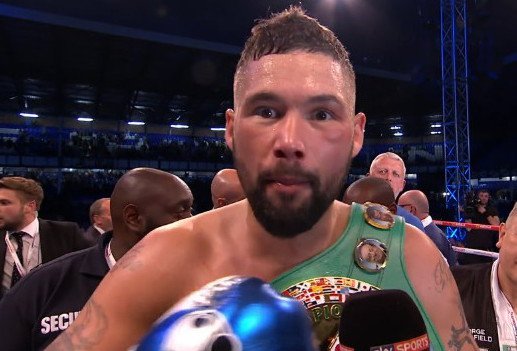 Tony Bellew remains as confident as ever with just over two weeks to go until his big all-British showdown with David Haye. At least this is the way it seems, with the reigning WBC cruiserweight king telling Sky Sports that he is willing to fight the former WBA heavyweight ruler not once, but twice.
Bellew, who Haye said a while back has fully realized the magnitude of the task ahead of him and has quietened down as result, sure seemed his confident self when telling SS how he will give 'Sideshow Bob' (Bellew's pet nickname for Haye due to his rival's hairdo being similar to that of "The Simpsons" character) a rematch "once I've knocked him out."
"I'm going to be a good man and give 'Sideshow Bob' a return once I've knocked him out," Bellew stated. "I'm going to give him a way back, because believe you me, when I beat him on March 4 you are going to hear every excuse possible. From, he's got a sore toe, a broken finger nail, his hair band wasn't on right."
Bellew went on to say how he is fully prepared for Haye to put the defeat down to his taking Bellew lightly and basically enjoying himself too much out at his Miami training base. One thing is for certain: a defeat would be disastrous for Haye; either a KO defeat (possibly a career-ending result for Haye and his substantial ego) or a decision defeat. Bellew, if he gets beaten – and the oddsmakers and the majority of the experts say he will lose – can always drop back down to cruiserweight and defend his belt there in some big and attractive fights.
Has Haye trained as hard as he should have? Judging by the recent images of him looking in terrific shape, it looks as though he has worked hard. Still, looks can be deceiving and Bellew is convinced he will take Haye's heart and defeat him. The fan interest is huge here in the UK and the sold-out O2 could well be matched by healthy pay-per-view buys on Sky Sports Box Office.
But has Bellew talked his way into the fight and is he simply talking so much to convince himself he can win next month? Bellew has a lot to back up. So does Haye, who just said that even if he hadn't trained at all he would still be more than capable of knocking Bellew out. These two appear to have genuine contempt for one-another.