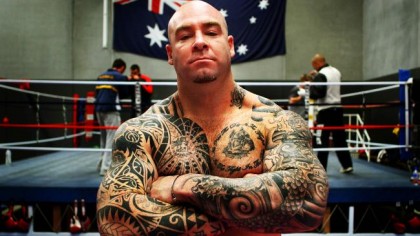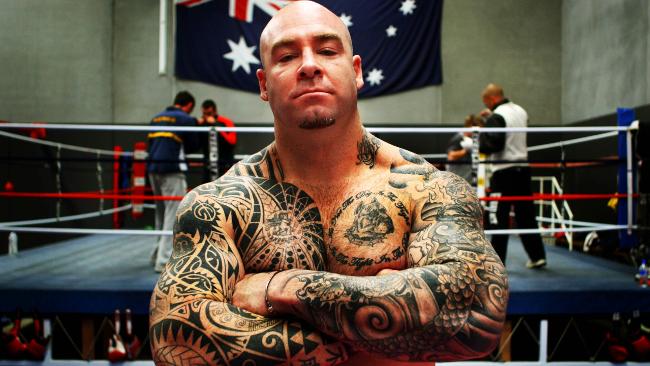 LUCAS "BIG DADDY" BROWNE can now turn his attention to title fights in 2014 after he ended this year with another stunning knockout.
The Aussie banger dispatched New Orleans-born Kiwi Clarence Tillman inside two rounds at the Melbourne Pavilion in Flemington on Friday night (December 13th).
Tillman previously managed to go the distance with Browne in August 2011, but was swiftly outgunned this evening.
After a patient opening two minutes, Lucas began to rip shots to the body before homing in on Tillman's head with heavy right hooks.
And after 2.23 of the second, it was all over. Two heavy rights sent Tillman to the canvas and his corner threw the towel in before the referee could complete a count.
The victory keeps Browne, now 19-0 (17 KOs), on course for a mandatory shot at the Commonwealth heavyweight title, which was recently vacated by Britain's David Price.
"I'm really happy with how I've gone this year," Lucas said.
"I worked on a few different things for this fight. Mostly the left rip to the body and I think that it showed. Last time I fought him it was only my sixth or seventh fight. I think I showed my improvement.
"I know next year is going to be huge and I can't wait. I'd like to thank Hatton Promotions for the faith that they've shown in me. A special thanks to my fans both here in Australia and of course in the UK and Ireland."
Matt Clark, Lucas' manager, added: "I was impressed with Lucas's effort tonight. Despite ending the fight in just two rounds he was patient and set his shots up.
"Tillman said after the fight that he's the hardest hitter he's ever faced, in a fight or sparring.
"Next year is going to be an exciting one for Lucas and his growing army of fans. His profile is going through."
On Wednesday night, Hatton Promotions two other Aussie prospects, Damien Hooper and Cameron Hammond, also stretched their unbeaten records.
Hooper halted Thailand's Dechampon Suwunnalird in the third round of a scheduled six, while Hammond won every round to pick up a six round points win over Dennapa Bigshotcamp.