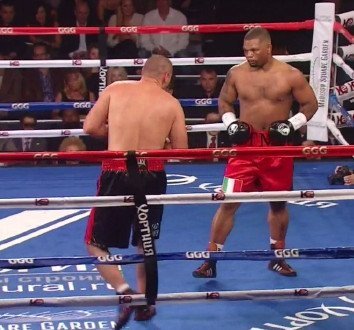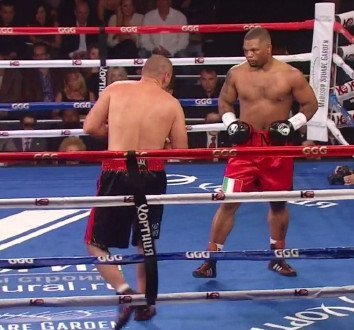 Montreal, Canada (December 13, 2013) World ranked heavyweight Mike "The Rebel" Perez will make a quick return to the ring taking on hard-hitting contender Carlos Takam of France on Saturday, JANUARY 18 at the Bell Centre in Montreal, Canada.
The Perez/Takam clash contested for the World Boxing Council ('WBC') US-NBC Title will be a featured bout on the massive event headlined by Canada's two most popular fighters, Jean Pascal and Lucian Bute. Perez vs. Takam is presented by K2 Promotions while Pascal vs. Bute is promoted by GYM Promotions and Interbox. January 18 will be a tripleheader televised live on HBO World Championship Boxing beginning at 10:15 p.m. ET/PT.
"We're thrilled to bring Mike back to the ring and back on HBO so quickly following his win on NOVEMBER 2 at Madison Square Garden" said Tom Loeffler of K2 Promotions. "Mike's battle with Magomed Abdusalamov was a highly competitive bout and in light of Mago's injuries from that fight Mike will be dedicating this upcoming bout to him."
"We're also very happy that HBO has shown a renewed commitment to the heavyweight division which has always been the premier division in the sport. Mike wants to stay active and show that he's one of the best heavyweights in the world."
Perez will be donating a portion of his purse to Abdusalamov's family and will honor him in the ring by having "Mago's" name stitched on his trunks. Fans can also make donations to Abdusalamov and his family through www.Ring10Ny.com .
"I'm excited to return to training with my coach, Abel Sanchez in Big Bear, California. My thoughts since NOVEMBER 2 have been with 'Mago' and his family and I pray he makes a full recovery," said Perez.
"Takam is a very strong heavyweight with a great record but I'll be fully prepared to be successful on JANUARY 18."
"I'm excited that my fight will be on HBO, I have a lot of respect for Perez but on January 18 I will prove that I can beat him in the ring " said Takam.
"We are thrilled to launch our 2014 boxing season on an electric night in Montreal," said Peter Nelson, Director of Programming, HBO Sports. "January 18th promises to be compelling: Jean Pascal and Lucian Bute will face off before one of the biggest crowds of fight fans to gather in 2014; rising undefeated heavyweight Mike Perez returns to HBO against heavy-handed Carlos Takam; and Eleider Alvarez-Thomas Oosthuizen presents a make-or-break battle of undefeated light heavyweights."
Fighting out of Cork, Ireland, by way of Cuba, the 28-year-old Perez sports an undefeated record of 20-0-0 (12KO's)
Looking to stay active and work towards a world title bout, Perez is currently ranked # 5 by the World Boxing Council and # 10 by the World Boxing Organization.
A native of Cameroon, fighting out of Noisy-le-Grand, France, the 33-year-old Takam has compiled a record of 28-1-0 with 22 knockouts over eight year professional career.
Over the last two years, the 2004 Olympian has knocked out two former world title challengers, Michael Grant and Frans Botha and has won ten fights in a row.
Over the last decade, K2 Promotions has promoted the most heavyweight championship title bouts of any promoter worldwide. K2 Promotions is one of Boxing's most respected promoters showcasing boxing's biggest events in the US and Europe at many of the world's premier venues.
The Managing Director of K2 Promotions is Tom Loeffler.