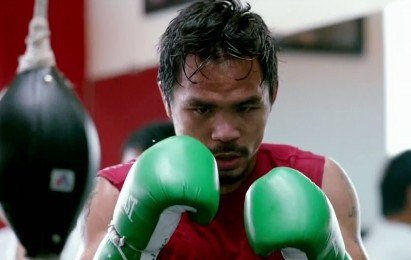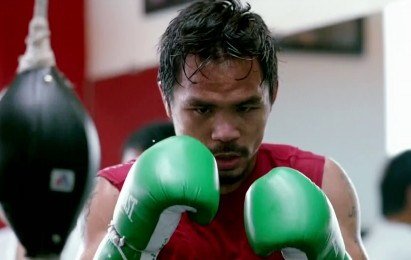 NO solid fight for the unbeaten "number one" boxer except the resurrected eight-division champion whom he got accustomed to avoid. Thus who is the Money Team looking for to challenge their "man" outside of the Filipino sports icon? Nobody.
Floyd Mayweather Jr. runs on the wrong side of the road if he is not fighting Manny Pacquiao next, while Pacman has an unfinished business to do with Timothy Bradley if Floyd decides to stray in barren grounds. The world has yet to see the best of Mayweather and no opponent but Pacquiao can bring it out in him.
FMJ will do a calamitous disservice to himself, his promotional outfits and Showtime if he opts to continue ignoring his worst fear in Pacquiao. Counter flows are forbidden in a single-way-narrow-street game called boxing.
That's why Floyd won't withstand defying logic and popular clamor any longer or he would be up against the whole world for a free fall under Newton's law of gravitation.
Richard Shaefer is wrong to boast about the high pay-per-view numbers of the last Mayweather fight versus Saul Alvarez. He should be awakened from slumber to realize that the reason for it was never within the "ingenuity" of any of them in Golden Boy and Mayweather Promotions or Showtime; and that the bout could have yielded a PPV "all-time low" for their "superstar" had the fans and media persisted in criticizing and protesting the matchup.
Schaefer is no different from Bob Arum except that he looks "handsome" when he uses awkward canvass to paint himself better than Arum and his boss, Oscar Dela Hoya.
What revival of the "Pacquiao-Mayweather" play that some aficionados are ascribing to when the play has never left the stage? Explorations and possibilities in trying to make the grandest and richest boxing event in history are ever present. The talk about the "mega bout" never had its curtain down even in the midst of counting out Pacquiao by "experts" in view of his stunning KO loss to a Hulk magician last year. For his sin of esoteric abomination in combat sport, the Latino Hulk should not be considered to fight Pacquiao again, unless he repents.
But here comes now the resurgent and improved Pacman with the recent lopsided dominant win against Brandon Rios in a way that surprised and disgraced doubters and in a manner just a few people saw coming. Pacman exhibited a masterful display of craft with ferocity in the science of pugilistic, compassionate war. It was an equally impressive performance as Mayweather's wizardry in disposing Alvarez. Such an awesome heroic comeback by the Pac-man.
Mayweather is destined to fight Pacquiao. And the year is 2014.
Does Floyd ever wonder why less and less of his thinking countrymen refer to him as an American? Shame, any other route Floyd may be inclined to go will be construed more than a mere ducking act this time. And it would be disastrous in countless ways which Showtime will not afford to allow. There are hints that brash Floyd is opening up or swaggering "in style" for better leverage to fight Pacquiao.
But in either case, he ought to refrain from inventing unreasonable and impossible demands during negotiations for people to refrain from questioning his sincerity and boycotting his future fights in the event he fails to agree to reason. Arum is correct by saying that Pacquiao and Mayweather "owe it to the fans" to finally do a cha-cha and mambo together.
Floyd appears to be the biggest paradox in boxing on account of him constantly belittling Pacquiao as a boxer, yet he fears Pacquiao as a boxer. If not a coward what do you call him? Again, the world has yet to see the best of Mayweather and only Pacquiao can bring it out in him. Nations anticipate to being inspired and entertained. Make it happen.
The "mega bout" could be too successful a boxing production for the coming year, such that new fans by the hundreds of thousands may be attracted to the sport; and that the superb matchup may fill in the remaining four contracted fights of Mayweather under Showtime by eventually giving birth to a "mind-boggling" happy quadrillion? The Pacquiao-Mayweather has long been overdue and it's time for the sports lovers throughout the world to do its part, within their discretion and means as sovereign democratic people; united and resolved in doing what's right for the sport, the fans and all concerned.
The WBC made the right move in elevating Pacquiao's standing to become the leading welterweight contender. Wow, Mayweather is mandated to defend his championship belt against Pacquiao. Tough.
Floyd Sr. keeps on insisting that Pacquiao is not in the same level as his pampered son but he keeps pitting junior opposite boxers that are not as elite in level as Pacquiao. Hence the caring father would do well to keep the self-serving judgment to himself and his beloved ward because the people know the time of the day and laughs. Mayweather has all the right reasons to fight Pacquiao soonest and he is bereft of reason but alibi not to do it in May or April.
Go ahead, Floyd, proceed on with your plan to fight Amir Khan or any "solid guy" in your radar. But brace yourself, as a consequence, for a much gigantic battle to show you pointblank what it means being a "spoiled brat" in a sport that is losing its patience – enough to give you failing marks and "bad numbers."
Through "PEOPLE POWER."
In the third and concluding part of this piece about the prospects surrounding the ever-burning "Mayweather vs. Pacquiao" issue, I shall list down in black and white the terms and conditions that would be fair, equitable and ideal for both camps. Only the selfish and losers will find reason and justice (not "justice") to be unacceptable.
At last.
renimvalenzuela@yahoo.com