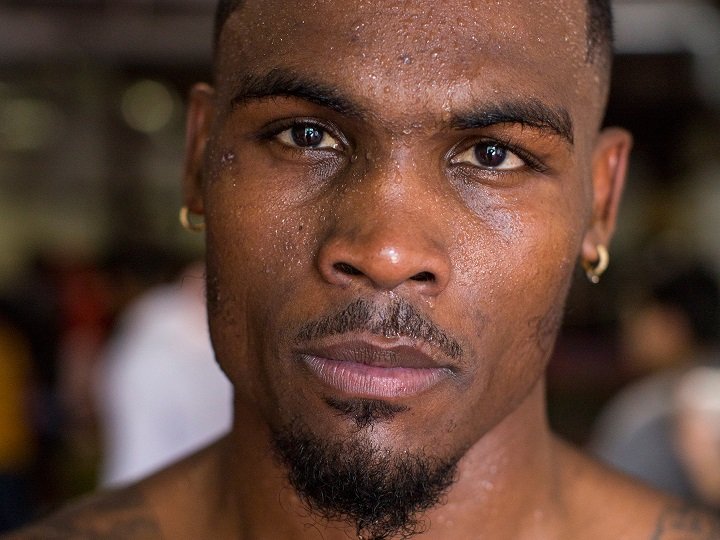 Kell Brook faces the most important fight of his entire career, taking on Sergey Rabchenko in a matter of hours. Absolutely a must-win fight in every sense, Brook has already been told by promoter Eddie Hearn how it's a case of "lose and your career's over." And Brook, who says he is finally boxing at his natural weight at 154, is determined to win a world title at '54 – and he has been offered a shot at one by reigning WBC super-welter king Jermell Charlo.
Brook is fully focused on Rabchenko, yet the possibility of a big fight with Charlo is sure to provide the former IBF welterweight champ with added incentive to both win and look good in doing so tonight. Brook challenging Charlo would also offer the Sheffield warrior a chance at revenge, of a sort. Charlo is trained by Derrick James, who of course also trains Errol Spence – the man who ripped the IBF belt from Brook last May.
The opportunity may well be there for Brook to travel to America to take on Charlo and attempt to redeem himself, or maybe Charlo will come to the UK "if the money is right." But first comes Rabchenko, a fight Charlo tells Sky Sports he will be tuning in for.
"I am top tier, I am the top dog at 154 but I also know some of the other killers in the weight class want a piece of Kell Brook," Charlo said. "I run those belts and I have defended against my mandatories twice now so me fighting Kell Brook is a decision me and my team would have to make. We would definitely try to get Kell Brook over to America, but if the money is right, the champ can always travel, go over to the UK and get the win we will deserve."
Charlo, 30-0(15) is a fine fighter and he will certainly take some beating, added to this is the fact that Charlo says he has the "blueprint" on how to beat Brook. Charlo has plenty of options, and he has tweeted Hearn saying that if Brook can win inside six-rounds tonight, then he could get a shot at him in his next planned defence, on June 9.
But again, first comes Rabchenko, 29-2(22). Brook, 36-2(25) will pick up the WBC silver title at 154 if he wins in his hometown tonight, and with it he could be one step closer to his seventh world title fight; and his first at the new weight. The pressure is on Brook and he knows it. Now he has to do the business and perform.
Look for Brook to pound out a decision win. Whether it's a performance that impresses Charlo, that remains to be seen.