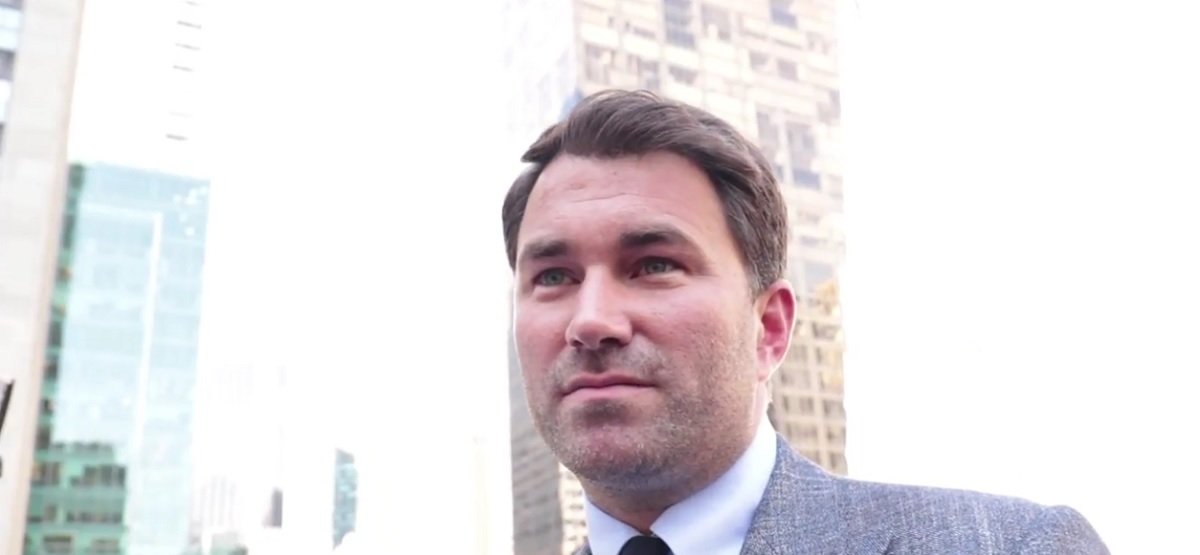 The negotiations rumble on yet we seem to be no closer to seeing the big heavyweight unification clash between rival heavyweight champions Anthony Joshua and Deontay Wilder get signed, sealed and delivered. For the longest time it has been WBC king Wilder claiming how Joshua, the reigning WBA/IBF/WBO champ and his team, wants no part of him, yet now AJ promoter Eddie Hearn has flat-out stated that it is in fact Wilder who doesn't want the fight.
Speaking with Sky Sports yesterday, Hearn said he is not sure if Wilder is "deluded" or if he simply does not want to fight Joshua:
"I can't quite make out whether people are lying to Deontay about the negotiations or he is just completely deluded," Hearns told Sky Sports. "He has now had the contract a week. We are getting calls from the WBA on a daily basis asking what's happening, there is absolutely zero urgency from Deontay and his team other than posting silly Instagram videos. The proof is in the resumes and at this stage I believe Deontay and his team do not want this fight."
So is this fight and it's ongoing negotiations a case of 'who's fooling who?' Wilder insists (in the "silly Instagram videos" Hearn speaks of) that he very much wants the fight, that he will KO AJ if and when they fight and in so doing become the 'One Face' of the heavyweight division. Joshua too insists he wants the fight, his venue of choice being Wembley in London. But who knows what either fighter really, truly feels deep in their heart.
If the unification blockbuster does not happen next (leaving us to wait until 2019 to see it), Joshua has a seemingly simple Plan-B: fight WBA mandatory Alexander Povetkin. But what about Wilder? Who will the WBC champ fight next if it's not Joshua?
The fight's not exactly dead yet, but fans are certainly getting fed up with the whole Wilder-Joshua saga. And what happens if either man loses before they get the chance to rumble? This fight is too big to go down the drain.