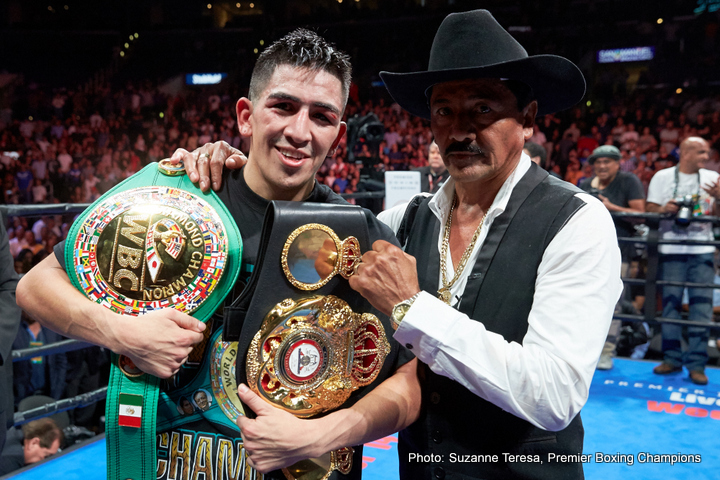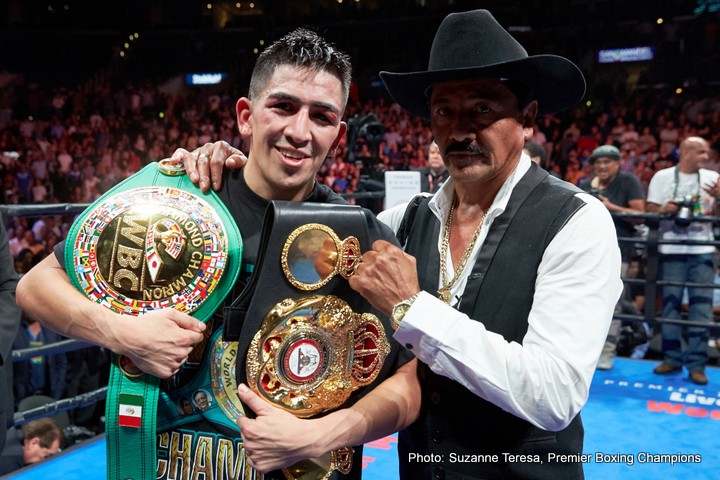 Jose Santa Cruz, father and trainer of new WBA (sup) featherweight champion Leo, believes there is little point in his son signing on for a rematch with fellow Mexican-American star Abner Mares, especially given the strong showing on Saturday night, and believes that fights with the divisions Eastern European element, including Ukrainian amateur standout and WBO 126 lb champion Vasyl Lomachenko, are the best way forward for his son.
Speaking via fighthype.com, the elder Santa Cruz said of the potential Mares rematch.
"If there are others with more technique, better technique, (we'd like them) to make for a better fight."
"There's some, what do you call them? The Russian's," he continued when asked who he'd like for his son in the future if a second Mares fight wasn't a viable option.
At the mention of (Ukrainian national) Lomachenko's name, he simply said.
"That fu****?, give him to us! There's like three more, put any one of them (in with Leo) Lomachenko, any one of them, Leo will beat all of them."
The Top Rank promoted Lomachenko is arguably the biggest talent in a stacked featherweight division that also includes WBC champion Gary Russell Jr and IBF champion Lee Selby, who beat one of the Russian's Santa Cruz is perhaps referring to – current IBF fighter of the year Evgeny Gradovich – back in May.
Selby was also ringside for Saturday's fight with Mares, and the Welshman – a fellow Al Haymon fighter – is said to be extremely keen on the unification fights himself after a defence or two of his title, even last week saying he expected to fight the winner of Saturday's 'Battle of LA' in the none too distant future – That puts Santa Cruz right in the frame.
For his own part, Lomachenko has recently taken to social media to call out Cuban 122lb standout Guillermo Rigondeaux, although that fight seems to be no nearer to coming together due to behind-the-scenes financial minutiae.
Twitter @Undilutedpoison