Jermall Charlo was seemingly too impressed with former two-time WBC super middleweight champion David Benavidez's plodding 11th round knockout win over Ronald Ellis last Saturday night on Showtime.
Charlo, who holds the WBC middleweight title, posted a laughing emoji on the PBC on Fox's Instagram site last Saturday night following Benavidez's win over Ellis (18-2-2, 12 KOs) at the Mohegan Sun Casino in Uncasville, Connecticut.
Benavidez (24-0, 21 KOs), standing upright and getting nailed by Ellis, punches the entire fight as he would slowly come forward.
After all the trash-talking that Benavidez has done about wanting to fight Charlo, Caleb Plant, and Canelo Alvarez, he looked like an average fighter, using his size to beat a smaller, weaker fighter.
Sadly, Benavidez, 24, didn't show the kind of talent that would worry Charlo, Plant, or Canelo. Benavidez looked like a light heavyweight using his size to beat a super middleweight, and he took a lot of shots from Ellis.
The performance by Benavidez confirmed everything Jermall has been saying about him all along that he has no defense and gets hit too easily. Charlo thinks Benavidez is too young, and that would stop him at 168.
You can argue that Charlo is right. Benavidez is too young, and he doesn't have the experience yet to be taking on the 30-year-old Charlo, who is leagues ahead of him in experience and talent.
"I want all the big guys," Benavidez boasted after his fight with Ellis. "Speaking for the fans too, they would love to see me against all the big guys because, as you can see, I love throwing punches.
I love stopping people, so me versus any big name would be an amazing fight. I want [Jermall] Charlo, Canelo Alvarez, Caleb Plant, all of them."
There's nothing wrong with Benavidez believing in himself and wanting to take on the lions in the 168-lb division. It's not likely to end well for him because he needs more seasoning before facing someone like Charlo.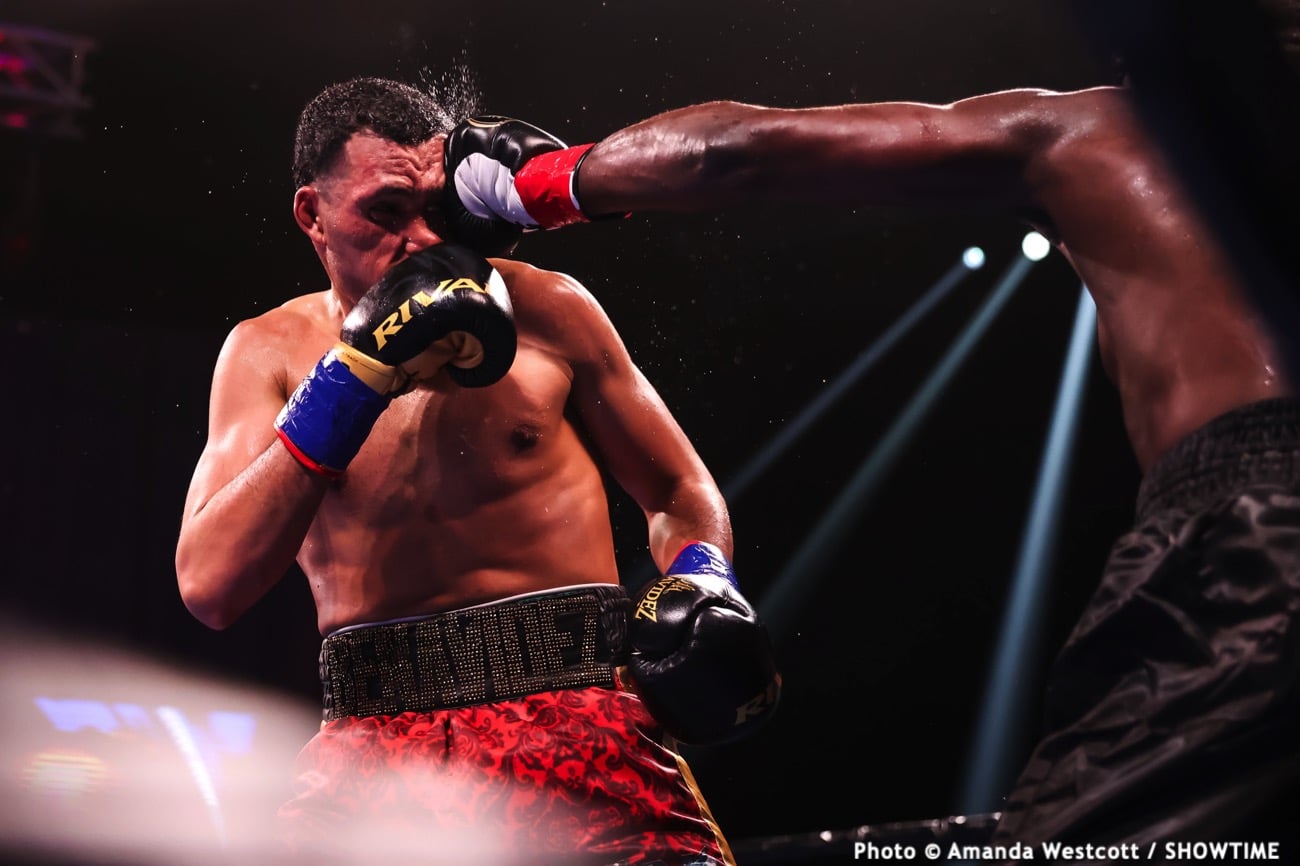 Team Benavidez needs to put the brakes on him and slow him down because he's getting ahead of himself. What Benavidez needs is five or six fights against top-level opposition before he takes on Charlo or Plant.
For Canelo, Benavidez might need another 10 to 15 fights before he is ready for him because he's too flawed right now. Canelo would be bad news for him.
Benavidez should fight these guys to get experience to prepare for Charlo:
Bektemir Melikuziev
Daniel Jacobs
Gabe Rosado
David Morrell
Aidos Yerbossynuly
John Ryder
Joshua Buatsi
Marcus Browne
I threw in a couple of light heavyweights because Benavidez is basically a 175-pounder who campaigns at 168.
He should be fighting guys his own size rather than melting down to fight smaller fighters at super middleweight.