Eddie Hearn says he had Roman 'Chocolatito' Gonzalez pulling out the win by winning the 12th round last Saturday night in his rematch with Juan Francisco Estrada in Dallas, Texas.
Hearn strongly disagrees with the judge that scored the fight 117-111 for Estrada, and he sees that as a score that will reinforce the notion that the judges robbed Chocolatito (50-3, 41 KOs).
The other two judges had it 115-113 for Estrada and 115-113 for Chocolatito. It's unknown what caused the third judge to come up with his 117-111 score, but he hurt Estrada by scoring it so wide.
Hearn states that he would like to put together a trilogy match between Chocolatito and WBA/WBC super flyweight champion Estrada (42-3, 28 KOs) next, but it may require that El Gallo gives up his WBC belt.
Estrada has his WBC mandatory due against Srisaket Sor Rungvisai. So unless he can get Rungvisai to agree to step aside so that he can take on Chocolatito again, he'll need to give up his WBC belt.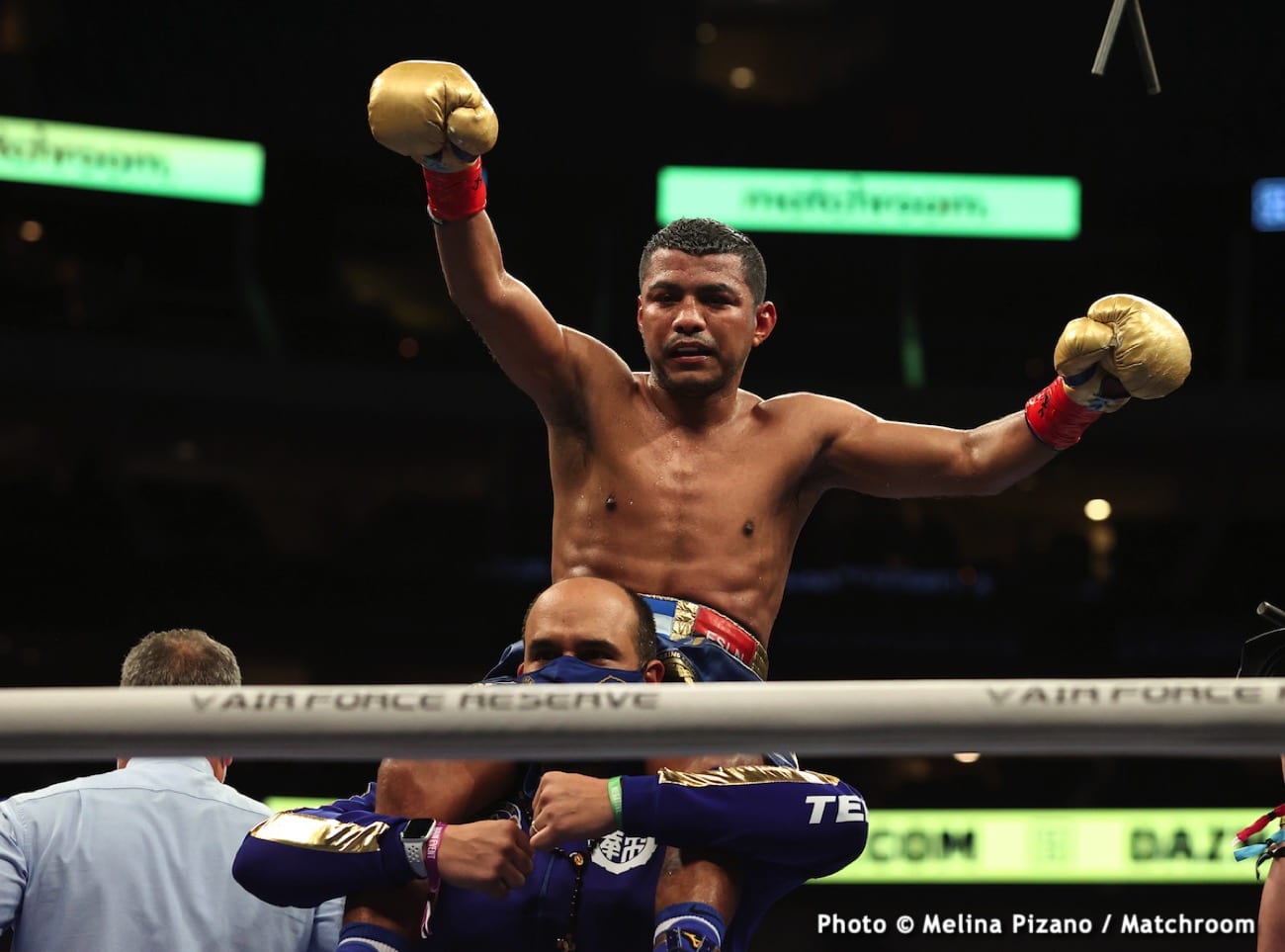 Hearn: Estrada-Chocolatito 3 is bigger than belts
"Fights happen that people want to see. There wasn't one person that watched that fight that doesn't want to see number three," said Eddie Hearn to Fino Boxing about the Estrada vs. Chocolatito 22 match.
"We do have a situation where [Srisaket Sor] Rungvisai is the mandatory. So if Juan wants to keep his WBC title, he has to fight him. But the rematch [between Estrada and Chocolatito] is bigger than the belts.
"So it all comes down to the deal and the money. But for me, and I represent Rungvisai, so it's difficult, but I want to see the third. I felt like the 12th round for Chocolatito won him the fight," said Hearn.
It's going to be up to Estrada to decide whether to take the third fight with Chocolatito or defend against WBC mandatory Rungvisai.
The money that Hearn will likely offer Estrada will help him decide in favor of the Chocolatito trilogy match. Look at it this way. Rungvisai isn't going anywhere. Estrada can always come back later to reclaim his WBC belt from Rungvisai after he again faces Chocolatito.
Hearn says Chocolatito won
"Be careful; Estrada is over there," said Hearn. "When I got in the ring, it was like 115-113. I thought 117-111 is terrible. I thought Chocolatito won the fight in the last round, so I thought it was all square going into the last.
"But there were so many close rounds. So 115-113 either way, you can't really argue. I think two judges had it 115-113. But 117-111, that kind of spoils it, and that enhances people saying, 'Oh, it's a robbery.'
"It was a close fight; it could have gone either way. But it was incredible to watch. The sixth round and the twelfth round. There were 2,593 punches thrown in the fight; it's incredible," said Hearn.
Chocolatito and Estrada threw over 1000 punches each, and they looked like machines inside the ring. What was a bit of a surprise is that neither fighter's faces were cut or badly swollen at the end.
When Chocolatito fought Carlos Cuadras in 2016 and Rungvisai for the first time in 2017, his face swollen to the point where he didn't look like the same fighter he was when he entered the ring.
We didn't see that from Chocolatito last Saturday night. Yeah, he was marked up with a little swelling, but nothing like when he fought Cuadras and Rungvisai.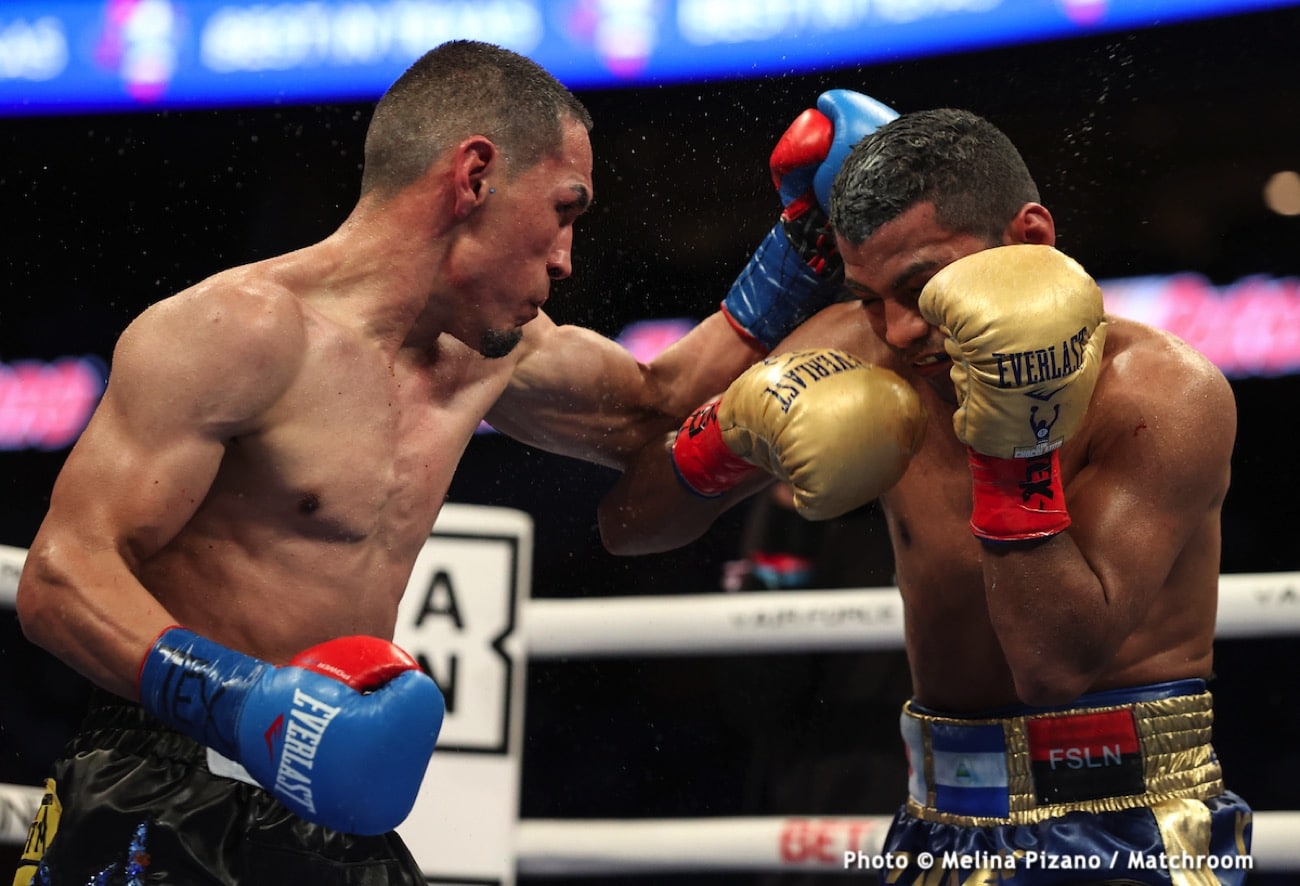 "You can watch it again and again," Hearn said of the Chocolatito vs. Estrada 2 fight. "Chocolatito looked like he might be tiring in the fight, and then he came back. Then the 12th round was unbelievable. They deserve a huge amount of credit," said Hearn.
"In the last round, I almost did," said Chocolatito about him hurting Estrada and coming close to knocking him out.