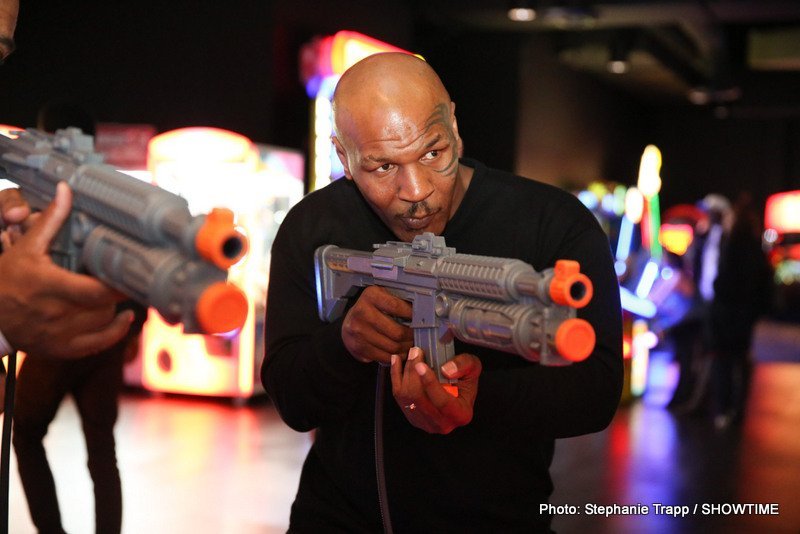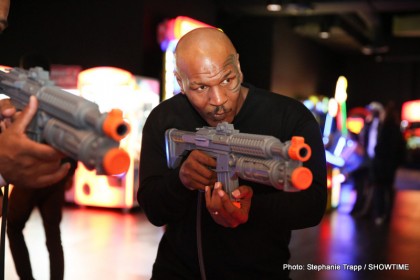 By his own admission, Mike Tyson, who today celebrates reaching his half century, never thought he'd live to the age of thirty, let alone 50. The former street hoodlum who was saved by boxing and then went off the rails as he made too much money, was manipulated by the wrong people he became involved with and eventually fell into pretty much all the traps his mentor and father figure Cus D'Amato so wanted him to avoid, was convinced he'd be dead not too long after his 21st birthday.
But Tyson endured, went through many changes and, by the age of 30, had done it all – he had: made history as the youngest heavyweight champion ever at age 20, become the undisputed king by the age of 21, lost the crown at age 23, served time in jail more than once, taken all manner of drugs and had sex with too many women to possibly count, bitten off a substantial chunk of an opponent's ear, come close to total bankruptcy, fought on when way past his best, and finally retired from the ring at the age of 39.
Yet despite all the bad, mixed in with some good, Tyson is here to tell the tale today. And with as remarkable a life as Tyson has had, it's no wonder he has taken to the stage to tell it; his "Undisputed Truth" show in Las Vegas lauded by many as a moving, funny, sad and intoxicating two hours. It's likely Tyson will enjoy modest celebrations today. No longer into alcohol, let alone harder drugs, the former heavyweight champion who lit up the sport like precious few fighters ever did, is a teetotal vegan these days. Tyson turned his life around, wrote his autobiography and is a settled family man.
But Tyson's mystique, his one-time incarnation as "The Baddest Man on The Planet" is alive and well. Talk about Tyson with fight fans of a certain age today, and they will tell you how great he was, how savage he was and how no-one would have beaten him had he not gone into meltdown – "If Cus hadn't died, Tyson would never have lost," they proclaim as gospel. Argue as you may that Tyson was always going to self implode, as was his nature, and you will get nowhere; even when you mention the fact that D'Amato passed away in November of 1985, a time in his life when Tyson had boxed just 11 pro bouts.
Would Cus really have been able to save Tyson from all that lay ahead? It is of course impossible to prove, but the Tyson worshippers, the same fans who remember him as an unstoppable force who knocked out all his opponents in a violent flash (these fans are either ignorant of the fact that a peak or close to his peak Tyson had a tough time with and even looked ordinary against the likes of James Tillis, Bonecrusher Smith, Jose Ribalta and Tony Tucker) know Tyson would have been the greatest had his mentor not passed on. Even now, they argue how the Tyson who beat Michael Spinks would have beaten greats such as Joe Frazier and Rocky Marciano; some even losing it completely, telling you Tyson would have beaten Muhammad Ali.
As it is, the serious historians place Tyson, maybe, in the top-15 greatest heavyweight champions in history. The impact he made and the arrival with which he made it was of course very impressive, but Tyson's time at the top was brief; too brief for him to go down alongside Ali, Marciano or Frazier – or Larry Holmes (who he beat when Larry was rusty, old, overweight and fighting purely for cash), George Foreman or Lennox Lewis (who he lost to when he was old, past his best and fighting purely for cash).
Still, Tyson is a remarkable figure, a man who has brightened up our lives and given us all plenty of entertainment and a chance to debate. Tyson today is a modest man and he would never rank himself amongst the great fighters; that's the job of other people, he would likely say. And Tyson knows his boxing history; his own interest in the sport and D'Amato made sure of that.
Maybe Tyson will celebrate today by slipping some classic fights into the DVD player, watching the masters he so idolised do their thing. Jack Dempsey and Sonny Liston, along with Joe Louis and of course Ali may be guests in Tyson's home today.
Happy birthday, Mike!