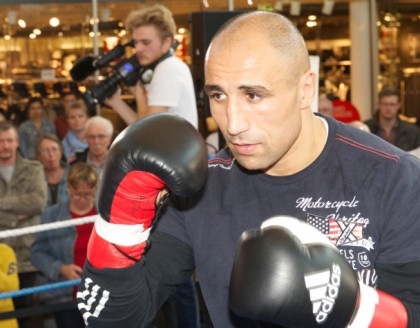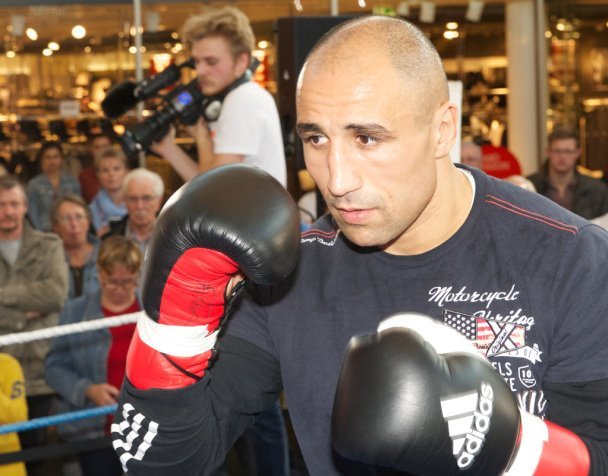 By Carlos Ortiz: While the main event of the Manny Pacquiao vs. Tim Bradley 3 rematch may not be a big deal for April 9th, the potential co-feature bout between WBO super middleweight champion Arthur Abraham and Gilberto Ramirez (33-0, 24 KOs) could be a good one if Top Rank promoter Bob Arum can get the fight made. The Pacquiao-Bradley 3 fight card will be televised on HBO pay-per-view from the MGM Grand in Las Vegas, Nevada. The two fighters fought each other twice before with Bradley winning the first fight in 2012, and Pacquiao winning the second fight in 2014.
Arum promotes the 24-year-old Ramirez and he believes he's not only capable of beating the 35-year-old Abraham, but also becoming a star along the same lines as Saul "Canelo" Alvarez. Ramirez has the size, power and the movie star looks to be another Canelo, but it still remains to be seen whether he can accomplish the same things as the red-haired Mexican star.
Ramirez has shown improvement in his boxing skills since his less than spectacular performance against Maxim Vlasov last year in January. In Ramirez's two fights since then, he's shined in wins against Gevorg Khatchikian and Derek Edwards. Ramirez looks like a completely different fighter with the way he's now fighting on the outside and using his size and reach against his opponents. If he fights Abraham on the Pacquiao-Bradley 3 card, then it will be a real test of his new skills.
It does not look like Arum will be able to get the 44-year-old recently imprisoned heavyweight Ike Ibeabuchi for the card. According to Dan Rafael of ESPN, it's not probable that Ibeabuchi will be licensed by the Nevada State Athletic Commission. The 84-year-old Arum wanted to have Ibeabuchi face his Top Rank heavyweight Andy Ruiz.
It would have been a good fight to attract some of the hardcore boxing fans who may have remembered Ibeabuchi from the 90s, but the casual fans wouldn't have known too much about the Nigerian heavyweight. He spent 15 years in prison and has been out of action for too long for the younger fans to know who he is. It would have been a good fight to showcase Ruiz's skills, but not a good match for Ibeabuchi. Coming back after missing 17 years of his career to face a top 15 contender like Ruiz would have been asking a lot of Ibeabuchi.
The Pacquiao vs. Bradley 3 fight has been met with disapproval from the boxing world, who do not want to see a rerun between these two fighters. The fans overwhelmingly see this fight as having been played out to the point where there is nothing new for the two of them to explore. Pacquiao has proven he's better than Bradley, period. The fact that their fighting each other again is seen by some boxing fans as just a money thing.