Top Rank would like to stage unified lightweight champion Teofimo Lopez's mandatory against George Kambosos Jr on June 12nd in New York City if possible. But first, Arum needs to try and get the fight negotiated.
Moving the fight date all the way back to June could open up the possibility that fans will be allowed to attend the event. That would require that vaccinations for the U.S public will be stepped up by that point.
There's a purse bid that is being planned for next week. Apparently, both Teofimo (16-0, 12 KOs) and Kambosos (19-0, 10 KOs) are having problems getting the money agreed on, so Arum is taking it to a purse bid.
It will be interesting to see what kind of big comes in for this fight because even Arum admits that it's not a "legendary" one.
Kambosos, 27, is from Australia, and he's not a household name for the U.S boxing fans despite having fought in the States several times since 2018.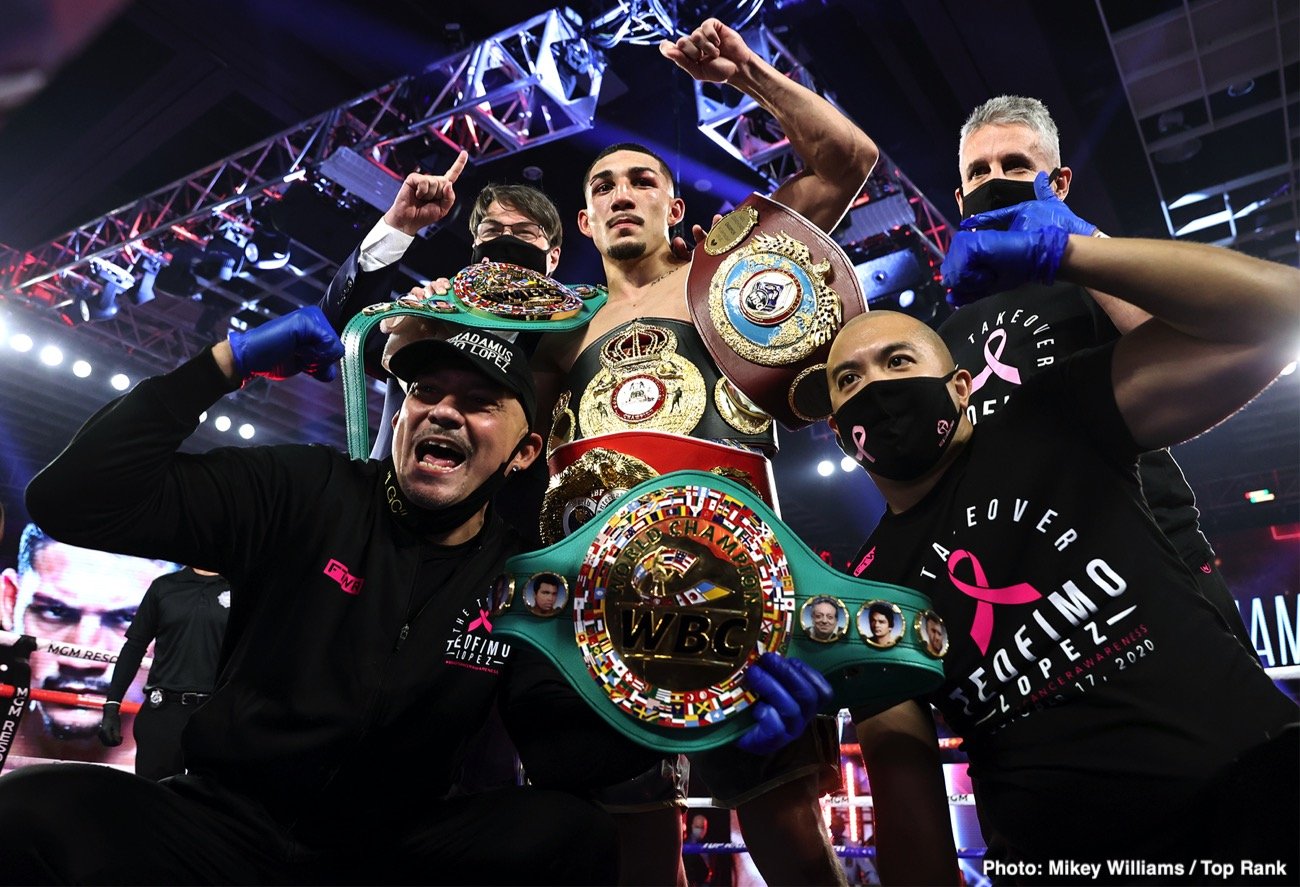 He's been fighting on undercards, and he's not gotten the attention needed for him to be someone that American boxing fans want to see as an opponent for IBF/WBA/WBC/WBO lightweight champion Teofimo.
If everything goes right with the purse bid, fans could see Teofimo defend against Kambosos on June 12nd in New York City, reports Dan Rafael. It would be taking place on the night before the Puerto Rican Day Parade in New York City.
The original idea was to place Teofimo's defense against Kambosos in Australia in April or May, but the travel restrictions to that country have caused that idea to be canceled.
"For the Teofimo fight, we're going to purse bid," Arum told Bad Left Hook.

"Nobody is stupid. Oscar [De La Hoya] is not stupid, Eddie is not stupid, Al Haymon is not stupid, they're all slow-walking this stuff because we've got to get robust spectators.

"And the better the fight is, the more spectators will be there to contribute to the overall (financial) pie. It's not one of the great fights of all time, and this is the way it's solved, with a purse bid."
In a worst-case scenario, we could see Teofimo vacate his IBF title if the purse bid is too low. If that happens, he would be better off giving up the IBF title and facing WBC champion, Devin Haney or Ryan Garcia.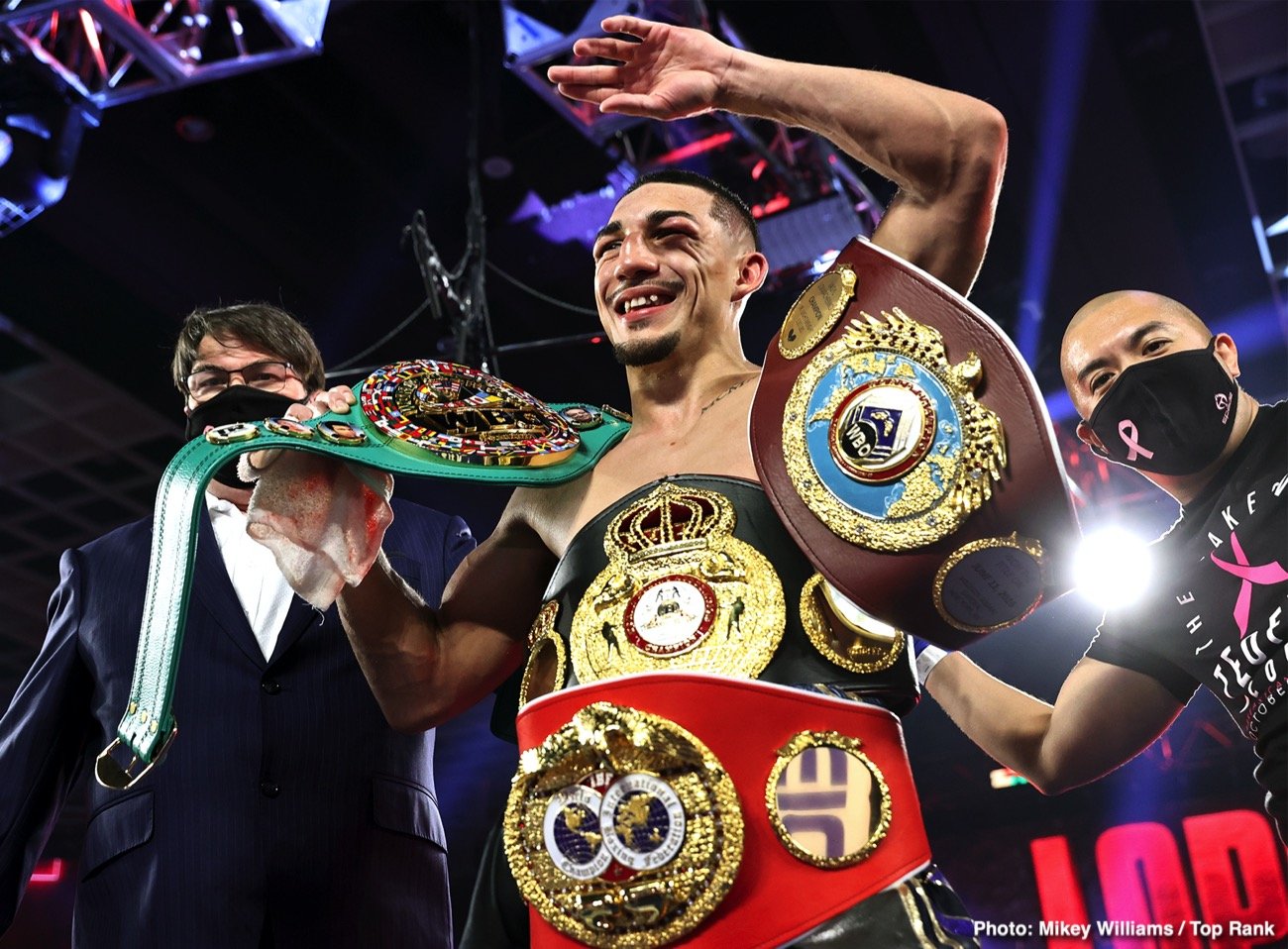 There's more money for Lopez to make fighting those guys than what he can get against Kambosos, given the situation with the crowds.
Arum scheduling the fight with Kambosos in June makes it possible that things could change a lot by that point with the vaccination. If the travel restrictions are removed, staging the Teofimo vs. Kambosos fight in Australia would be perfect.