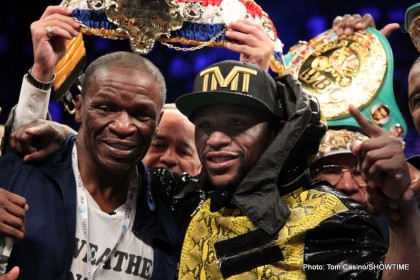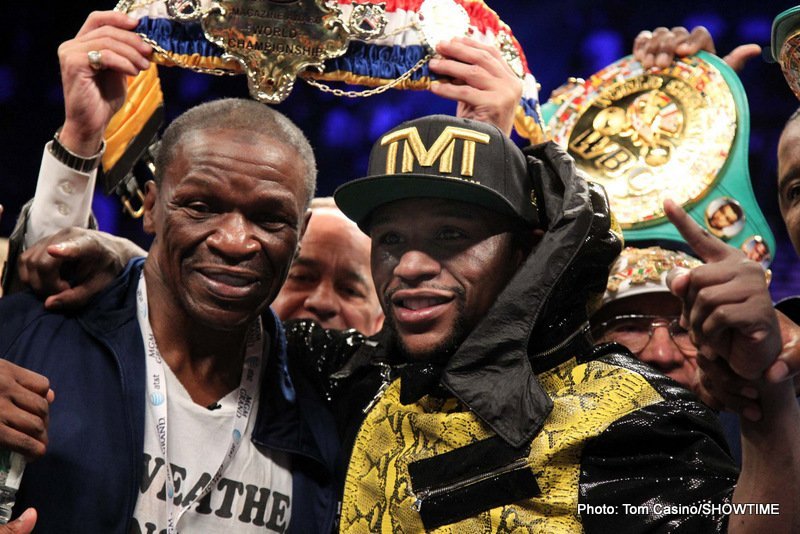 In an interview with ESNEWS the father and trainer of Floyd Mayweather Jr said that Manny would be one of his sons easiest fights. When giving reasoning for his answer he said 'look what he did to all of them.' It's true that Floyd has 47 good reasons why he is going to win this fight.
When asked to break down the fight Floyd Sr said 'That's a question that you already know, without asking me.' Floyd said to the interviewer that the interviewer knew in his heart Floyd would win.
In this kind of case its obvious that the father and trainer of Floyd Mayweather is going to come down on his sons side, but at the same time this man also knows exactly what his son is capable of, even better than any of us.
Floyd is certainly going to be the betting favourite going in, so it is likely that the predictions are going to be proved correct, but as far as an easy fight, I do not know.
The reason this fight is so big is that Manny has the best chance of anyone capable of making 147lb of beating the undefeatable. Nobody Floyd has fought could get the job done and aside from the pacman there are not too many names around likely capable of doing it. Khan? Unlikely but maybe, Thurman? It's the same for Thurman, unlikely but possibly. So what makes Pacquiao the perfect opponent? Is it because he has won more titles in more weight classes than any boxer in the history of the sport? Yes. Is it because he has won fighter of the decade before and Floyd has not? Yes. Is it because he has good movement, good footwork, good punching, good timing and good speed? Yes to all of them. Pacquiao is one of the top three most complete fighters that Floyd has ever faced and this is why people want to see the fight.
Manny Pacquiao can make history in this fight even by knocking Floyd down. Floyd has never been down in his career at the result of an opponents punch. If Manny were able to drop Floyd once or twice then his fans would likely be able to set up a rematch and that is the kind of fight which could make another ton of cash possible for everyone involved. It could also be a fantastic rematch for Floyd to retire off the back of, maybe the Pacman also, who knows how much longer he will fight on for.