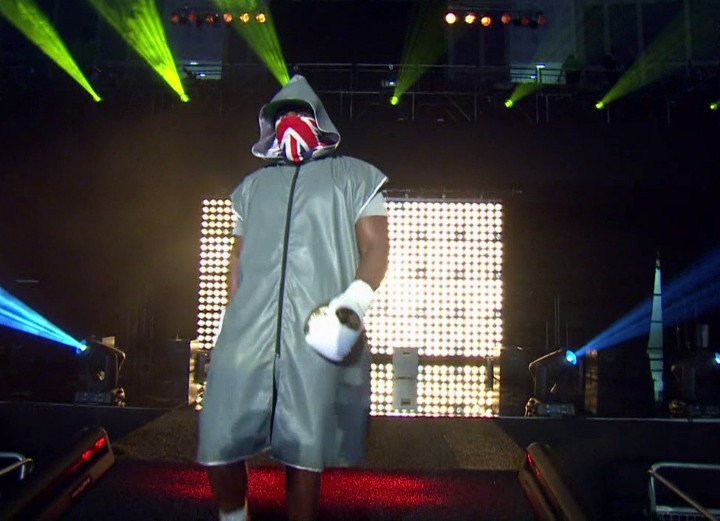 Thanks to his stunning win over Carlos Takam, a win that came at the end of an epic slugfest of a heavyweight rumble, Dereck Chisora is back in the mix for big fights. Chisora, who perhaps dug deeper than at any time in his career in going through hell to defeat the Frenchman, is also being showered with praise right now – and rightly so.
Promoter Eddie Hearn, in speaking with iFLTV at the conclusion of last night's terrific card at The O2 in London, was genuinely moved by the heart, guts and sheer toughness of Chisora. Hearn actually confessed that by the fourth-round of the Chisora-Takam war he was thinking Don Charles, "Del Boy's" long-time trainer, should perhaps throw in the towel; it was such a punishing fight, with Chisora for the most part on the receiving end.
But, as those fans who were lucky enough to have seen the FOTY candidate as it unfolded live know, Chisora roared back and put Takam's lights out in truly spectacular fashion in round-eight. Chisora is back, for now at least. The question is, what now? Another good question might be, was last night's gruelling win the last great fight Chisora had inside him?
As heroic as he was and as big as the win was for him, Chisora certainly deserves a reward. This reward, if you wish to refer to it as such, might come in the form of a shot at WBC heavyweight king Deontay Wilder.
"I'd like to see Chisora fight Wilder," Hearn told iFLTV. "Why not? Wilder don't wanna fight Dillian Whyte."
Hearn added how there is also the possibility he could try and make a Chisora-Whyte II (this rumble, another epic in the up and down career of Chisora, was also a punishing affair, with Whyte winning via razor-thin decision a year-and-a-half or so ago), but that he will send Wilder two offers this week via e-mail: one to fight Chisora and one to fight Whyte.
Wilder may have to accommodate his WBC mandatory Dominic Breazeale, yet Hearn spoke of Wilder perhaps taking a voluntary. If Wilder doesn't have any interest in fighting Whyte (who survived a round of exhaustion to closely defeat Joseph Parker in last nights headliner; that 12th-round making for quite incredible viewing), maybe he will agree to defend against Chisora. As Hearn said, Wilder has to fight somebody, and soon.
But would it be a task too high, too dangerous for Chisora if he fought the lethal, 40-0(39) power-puncher? Yes, Chisora showed courage beyond the call last night, but Takam is no monster the way Wilder is. Chisora, with his stubbornness and his unfathomable bravery, might get seriously hurt in a fight with Wilder.
Again, the superhuman efforts Chisora displayed last night deserve to be rewarded, but would a shot at Wilder really be in this great warrior's best interests?