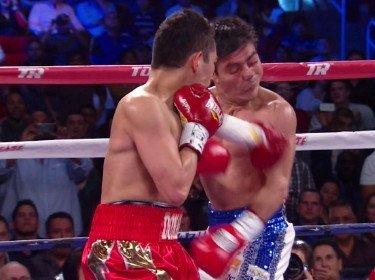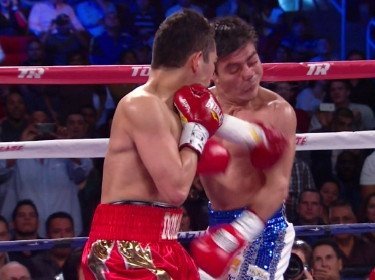 By Rob Smith: WBO super bantamweight champion Nonito Donaire (31-1, 20 KO's) will be fighting in March or April, 2013, and he wants to unify the 122 pound titles in fights against WBA World super bantamweight champion Guillermo Rigondeaux or Abner Mares.
The Mares fight is something that will have to wait for a little while longer, however, because Donaire's promoter Bob Arum is reportedly interested in matching Donaire with Rigondeaux in an in house Top Rank fight.
It makes a lot of sense for Arum to do this because it's not a difficult fight to put together like it would be if he tried matching Donaire with the Golden Boy promoted Abner Mares, and Rigondeaux has been asking for the Donaire fight for a long time. At least this way Arum will give Rigondeaux what he wants while at the same time giving boxing fans a good fight.
Donaire said to Philstar.com "That's [Donaire-Rigondeaux] the fight I want to happen, but I know not to wait for anyone. If they can't make the fight happen, then I'll move up in weight [to featherweight]."
Donaire has been saying recently that it could be difficult to set up a fight with Rigondeaux because of what the Cuban fighter might ask for in terms of money for the fight. It doesn't look like Donaire is going to be patient with Rigondeaux like he was with the much more popular – and far less dangerous – Jorge Arce.
Rigondeaux is a counter puncher with knockout power in his left hand, and one of the best body punchers in boxing.
If Donaire makes a mistake against him it could be all over quickly. Rigondeaux isn't slow like the guys that Donaire has been matched up with for most of his career, and he's highly skilled and in his prime. He's not an old Arce or an old Toshiaki Nishioka, who Donaire said was the best fighter in the super bantamweight division.
Rigondeaux is someone that actually might be the best fighter in the division, but you probably won't hear Donaire building Rigondeaux up like he did with Nishioka, because Rigondeaux doesn't need to be build up like the 36-year-old past his prime Nishioka needed to be.