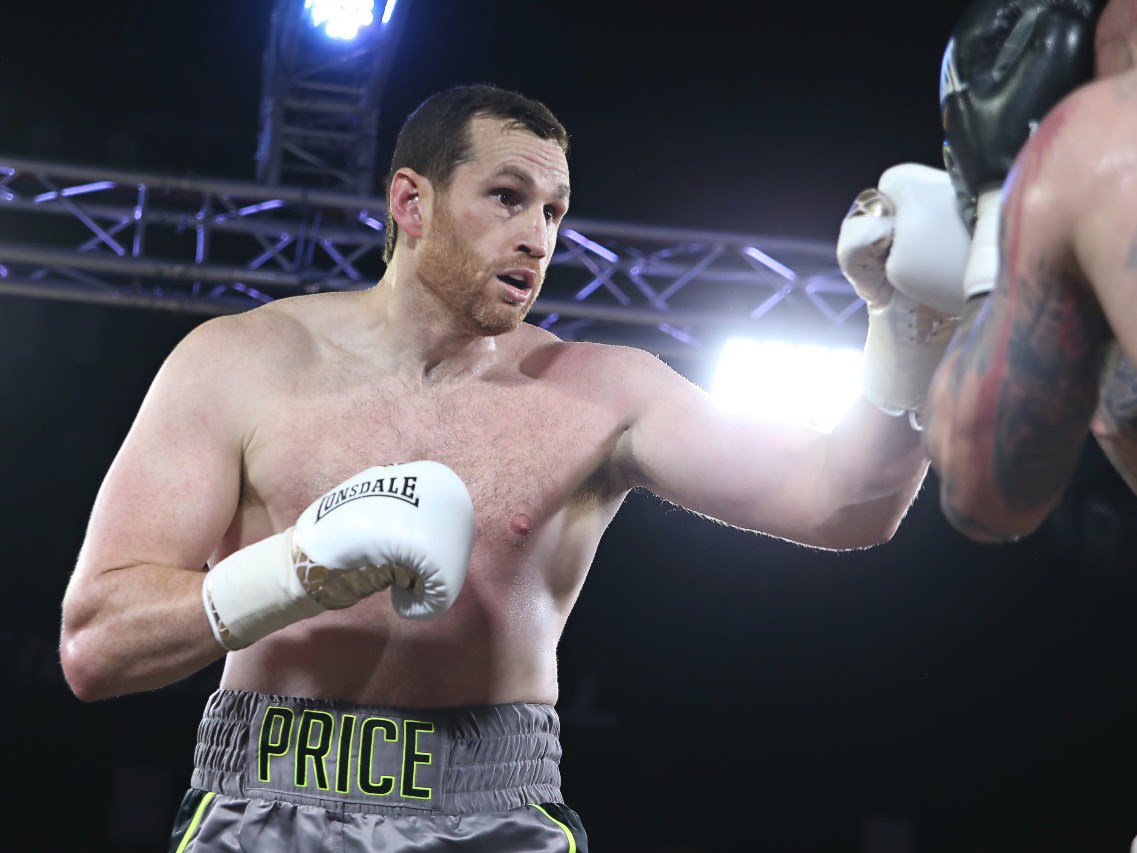 Tonight at The O2 in London on the big Dillian Whyte Vs. Dereck Chisora II card, fan favourite David Price finally put himself back in the win column courtesy of a fourth-round TKO victory over countryman Tom Little. Price let loose with a flurry of head shots in the fourth-round, a right uppercut and a left hook appearing to trouble Little. However, the intervention of the referee was soundly booed and most fans have this stoppage down as a premature one.
The official time was 2:38 of the fourth, and Price is now 23-6(19). Little falls to 10-7(3).
The fight was just starting to warm up, with both men having a good and cautious look at each other in the opening session. By round-three the fight was certainly livening up, with Price unloading to both head and body. Still, Little was very much in the fight, never hurt and looking for his own openings. Then, after Price got home with that flurry in the fourth-round, the ref surprised everyone by diving in and halting matters. Instantly, an angry Little shoved the ref away and expressed his disgust. The crowd was very much behind Little, who clearly had his senses with him.
Price said later that he has so much respect for Little and that he didn't want to see him "in a heap on the floor." Little was having none of it, demanding that he should have been given his chance to fight on. A return was spoken of, but Price said that, at age 35, he hasn't got too much time left. Price wants bigger fights.
So, Price broke his run of bad losses tonight, but he fails to get too much respect from his win. Pundit and former champ Paulie Malignaggi went as far as to say the stoppage was one of the worst he has ever seen, that he has never seen such an "amateurish move" from a ref.
The Sky Sports panel debated the stoppage, but the up and down career of Price goes on. For good or for bad.