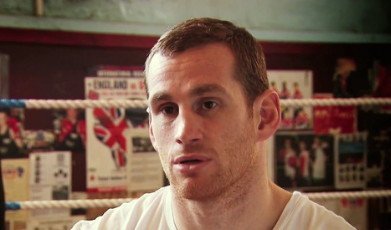 David Price returned to winning ways at the end of last month, scoring an impressive and, most importantly, confidence boosting KO victory in Liverpool (never mind the calibre of the opponent, Price was happy to get back in there and let his fists fly). The win came after an agonising period for the heavy-handed contender, what with him losing to Tony Thompson and then Erkan Teper – both fighters later failing drugs tests, their wins over Price being severely tainted as a result; Price rightfully feeling cheated.
But Price is back now and he is also back in the top-15 of the IBF rankings (where he was prior to the "loss" to the subsequently suspended Teper) and he is calling for a shot at Anthony Joshua this year. Price, 20-3(17) told Sky Sports he would like a couple more fights first, to keep both his momentum going and fight fans talking about him, before challenging A.J at the end of the year if the IBF champ has a second voluntary defence.
"There's definitely room for me," Price, now trained by Dave Coldwell said. "There will always be room for a 6ft, 9, 20-stone heavyweight who can knock people out with either hand. With my pedigree, there has to be room for me. I've been reinstated in the top 15 with the IBF which makes me eligible should Anthony Joshua make another defence this year. Realistically, it could happen this year if I get a move on and get a couple of fights. I need to keep people talking about me. I don't see anyone in the top 15 who stands out more than me and he will probably see it as an easy fight because of my defeats. It's a big fight between two big British Olympic medallists."
Would a Joshua-Price fight sell? When we look at how popular Joshua is, with him selling out arenas whilst fighting guys like Dominic Breazeale (this Saturday of course) more than likely, yes. Joshua has a huge fan base and a defence against Price could be promoted to his fans as a risky fight against a proven puncher (and would Price have less of a chance against A.J than Breazeale? A glossy unbeaten record isn't everything, after all). It would be one of the sport's great comebacks if Price were to land a fight with Joshua and then land a bomb on his chin and beat him, that's for sure. And as likeable as Price is, it would be a genuine feel good story.
But can Price beat Joshua, or a solid top-10 contender? The critics point to Price's chin and say no. But as Price says, there is always room for a big guy who can punch, and that he certainly can. If Price can improve his defence and use his size, strength and power to their full effectiveness (he cannot allow fighters to push him back, as big, strong and long-armed as he is) he just might manage to achieve all that he looked capable of back when he was destroying the likes of Audley Harrison and Matt Skelton.
As to a possible fight with Joshua, at the very least, the IBF champ would be going in with someone who is taller than he is and who has genuine punching power. But does Joshua simply have too many, more attractive, options? Price will likely need a big statement of a win if he's to have a real chance at getting a shot. An ideal foe for Price would perhaps be a Dereck Chisora, a Bermane Stiverne or a Christian Hammer. If one of these fights could be made, and if Price scored a devastating KO, he would likely get the fans talking the way he wants them to.