Eddie Hearn says there's an outside chance that he can make a fight between Vasily Lomachenko and Devin Haney. WBC lightweight champion Haney's father Bill Haney told Hearn that he wants him to put together the Haney vs. Lomachenko fight.
As of now, Jorge Linares (47-5, 29 KOs) is the likely next opponent for Haney to defend his WBC 135-lb title against Hearn, says that'll be an easy fight to make.
Hearn doubts the fight can get made because Lomachenko's promoter Bob Arum of Top Rank said he wants to wait until Haney (25-0, 15 KOs) is no longer under contract with Matchroom Boxing before he puts a fight together with the former three-division world champion Loma (14-2, 10 Kos).
Hearn says that Arum will be waiting for "a long time" before Haney is longer with Matchroom. So unless Arum eases off on his requirement of Haney needing to be a free agent, Lomachenko won't get the fight with him, and that would be a pity.
Of the Four Kings in the lightweight division, Haney is the only one that is interested in fighting the 32-year-old Lomachenko.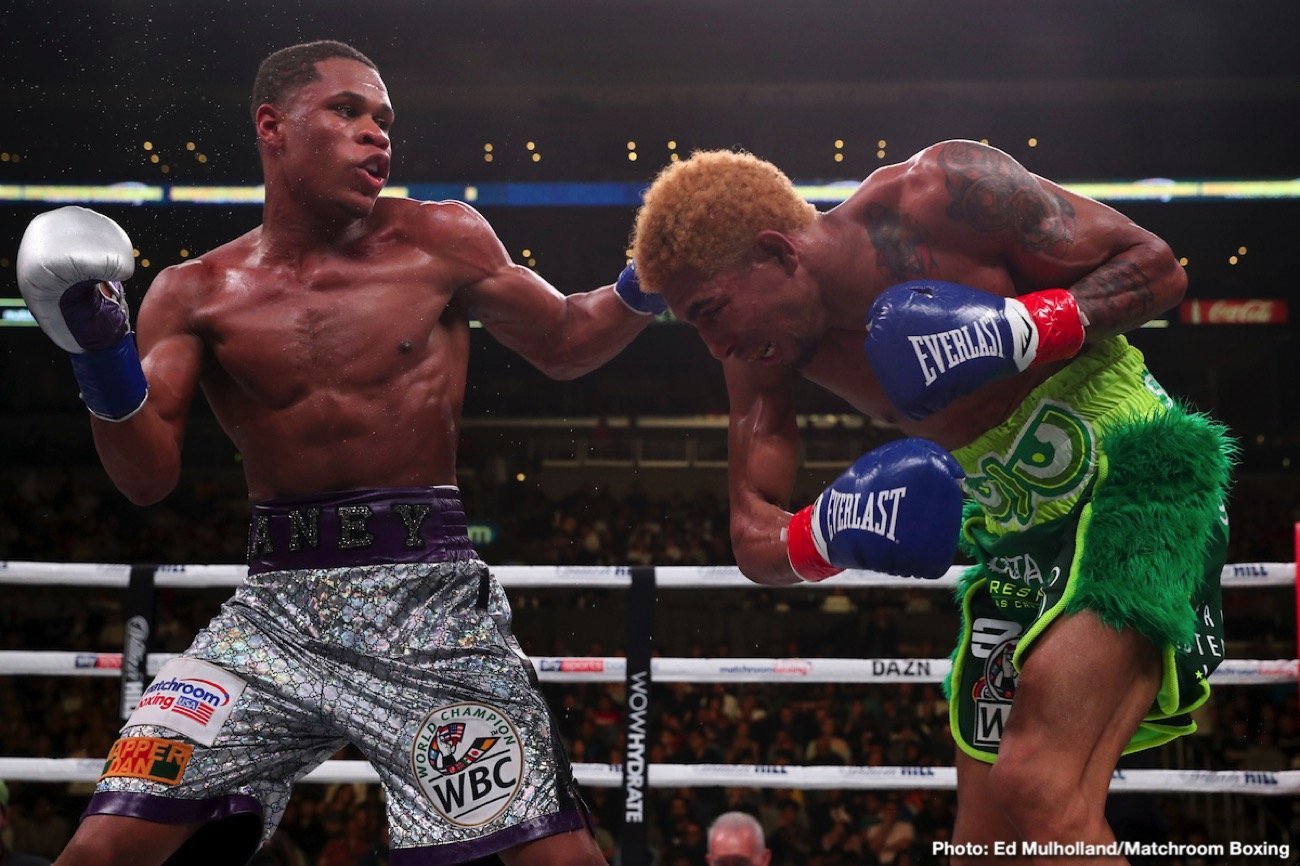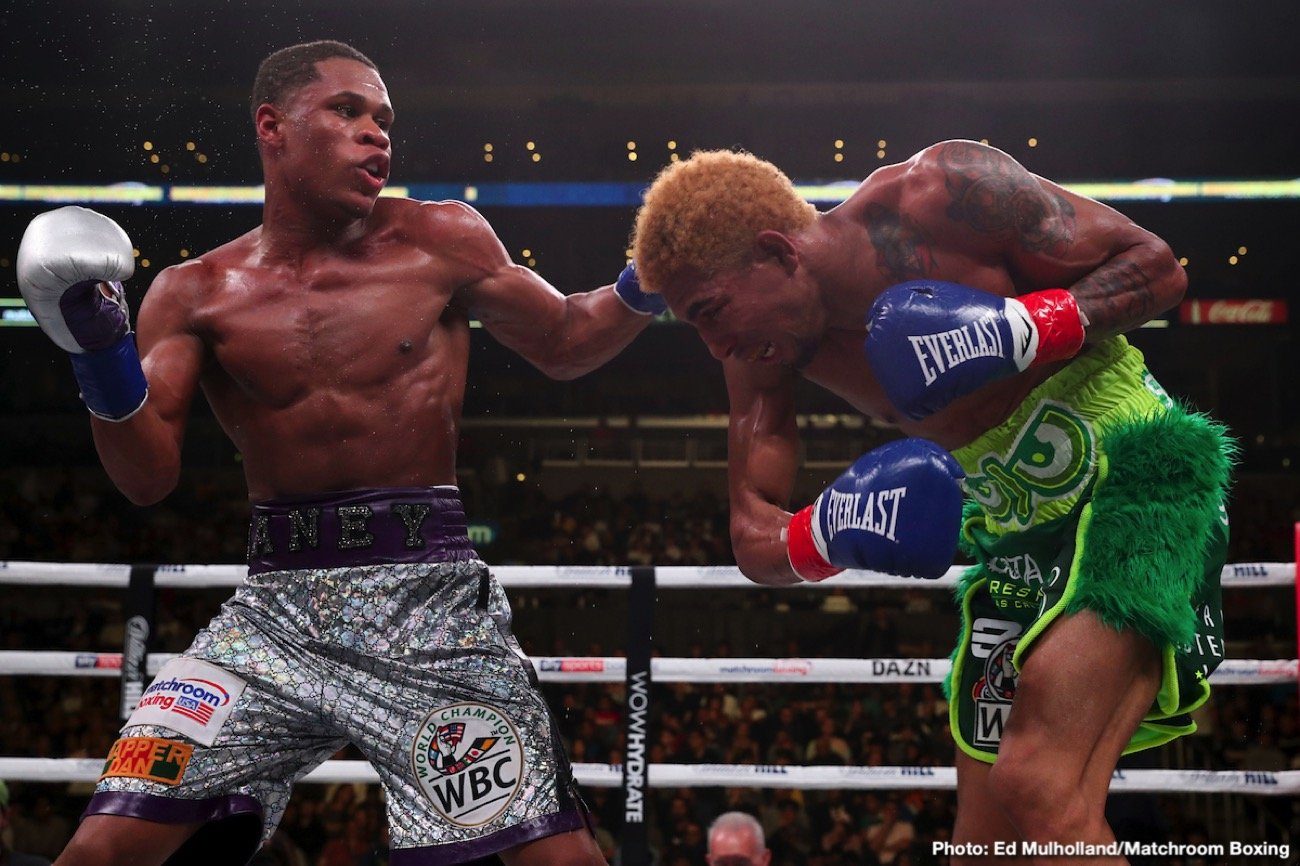 "It took a little bit of a U-turn because Lomachenko popped up, and Bill Haney called me and said, 'Make the Lomachenko fight," said Eddie Hearn to iFL TV.
"I actually spoke to [manager] Egis Klimas to say, 'I think we'll make an offer to Top Rank [for Haney vs. Lomachenko].' So I'm happy to do that fight, it's a fantastic fight, and Devin is more than happy to fight Lomachenko.
"So if we can agree to terms, that would probably be a preferred fight to Linares. But if we can't, Linares is pretty much agreed and ready to go. I think it'll be [Linares that Haney fights rather than Lomachenko].
"I saw Bob's interview last night where he said, 'We wouldn't do that fight [Lomachenko vs. Haney] on DAZN, so we'll wait for Devin Haney is a free agent.' You'll be waiting for a long time."
It doesn't sound good for Lomachenko, does it? Hopefully, Arum changes his mind and lets Lomachenko fight Haney while he's still with Matchroom.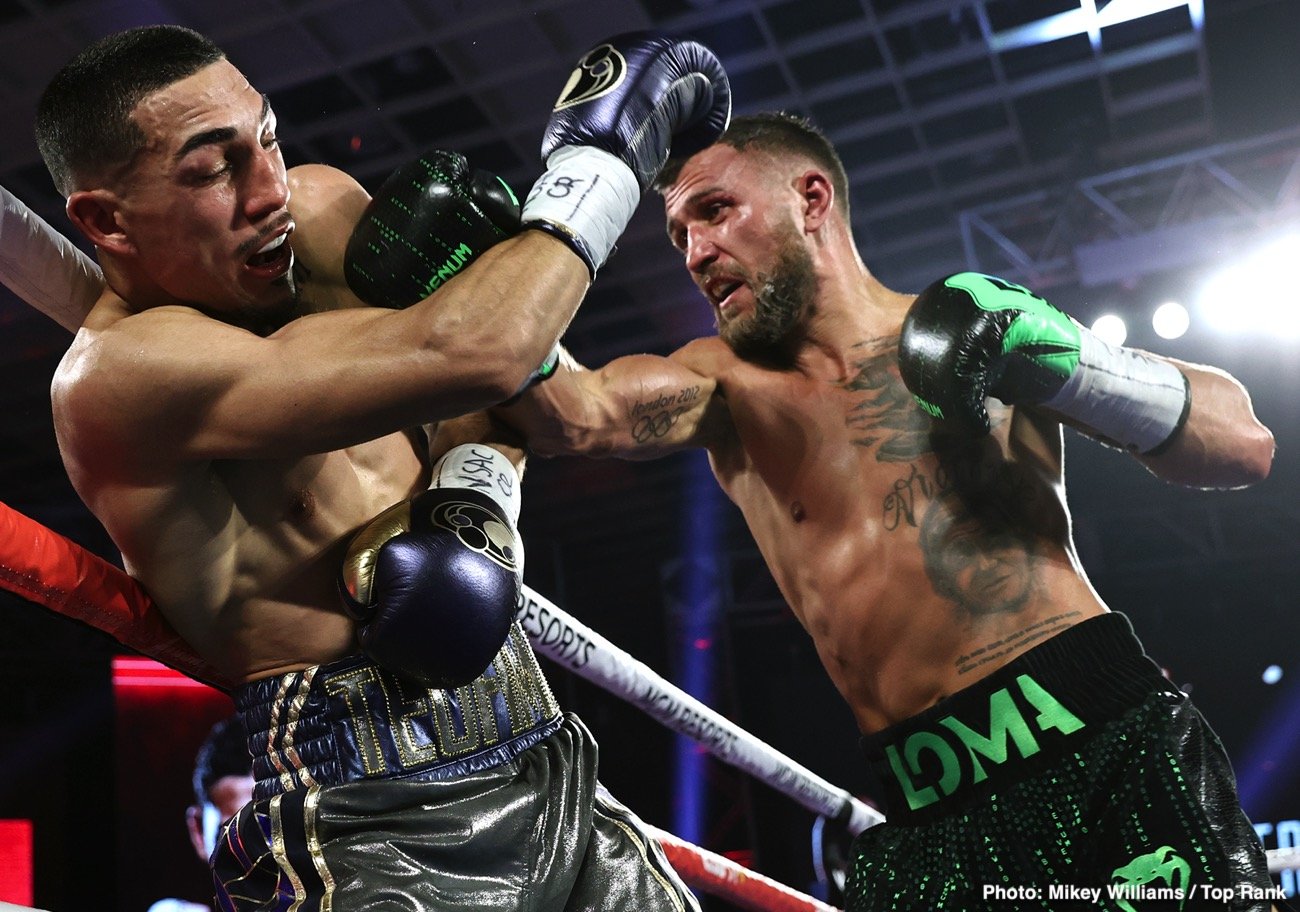 Recently, Masayoshi Nakatani was mentioned as the likely next fight for Lomachenko, which isn't a match-up, but it's not a great one either. Nakatani is a contender, not a champion, and he doesn't bring much to the table in terms of popularity.
It would be a shame if Lomachenko's final years of his professional career see him frozen out of world title fights and his promoter failing to take advantage of opportunities for him.
Lomachenko would like a rematch with Teofimo Lopez, but that's not happening. Teofimo doesn't want to give him one, preferring to take an easy fight against little-known George Kambosos Jr.
Arum would like to make a rematch between Teofimo and Lomachenko, but there's no interest on Teo's part. It's pretty easy to understand why he's not excited about the thought of facing Loma again. It's too risky.