Matchroom promoter Eddie Hearn says the Anthony Joshua vs. Tyson Fury mega-fight is ready to have the contracts signed, as they've already agreed to get it done for June.
The venue is still being decided. Hearn says there are a half dozen locations that they're evaluating at this time, and ultimately the decision for where the match winds up will be made by Joshua and Fury.
The revenue is the most important part rather than the fighters catering to their fans, which is unfortunate.
Hearn is waiting for WBC heavyweight champion Fury (30-0-1, 21 KOs) and four or five other people to sign their portion of the contract before AJ signs.
"It's the natural process of getting Tyson Fury, getting Bob Arum, getting Frank Warren, getting MTK," said Hearn to iFL TV.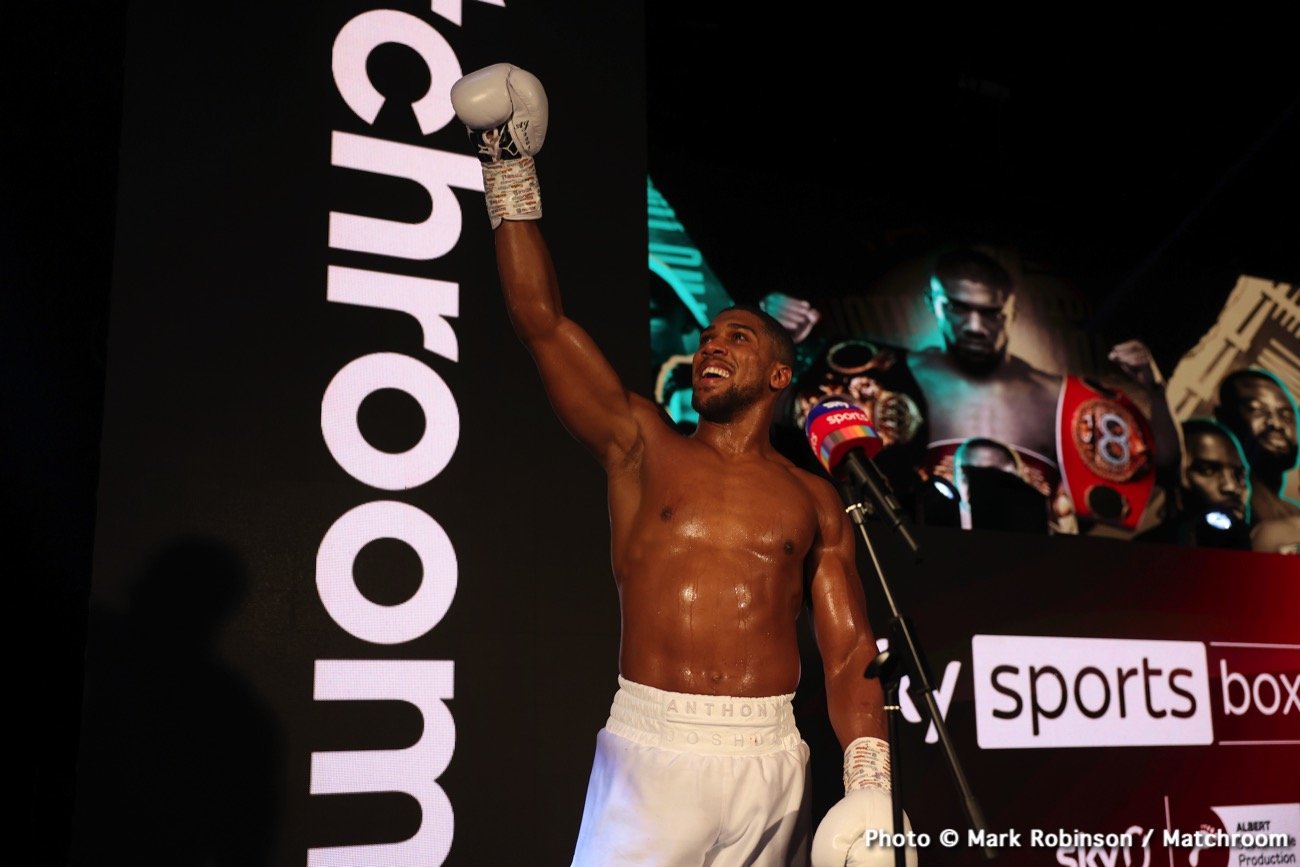 "We're really just waiting on [Fury's] signature. So, we're in a good place. Everything seems to be agreed. I believe it's inevitable.
"The issue is there are about four or five people that got to sign their contract and much fewer that have gotta sign our contract.
Waiting on Fury and his management, Bob Arum, Frank Warren, and MTK, is the only thing that is keeping the clash from being ready.
Once IBF/WBA/WBO champion Joshua (24-1, 22 KOs) signs off on the contract, the fight will be ready to be announced to the public.
Hopefully, the Joshua vs. Fury fight is worth all the tedious waiting time that boxing fans have been putting up with for months.
Fury, 6'9", is often involving in boring fights, and only recently he's had a couple of interesting ones against Deontay Wilder and Otto Wallin. Joshua made need to chase Fury around the ring on the night to force him to initiate.
Fury hasn't fought in over a year, and he looked badly out of shape in posting a clip of him jumping into the water at a deserted beach last month.
The pandemic seems to have had a bigger impact on Fury's conditioning than it has on Joshua, who has kept himself in top shape during the downtime.
It would be a good idea for Fury to get in the gym and get himself in the best shape he can in the next three months. We don't need excuses coming from Fury if he gets knocked out by Joshua.
If Fury is unable to trim off all the lard that he's packed on in the last 13 months, he could wind up getting humiliated by Joshua worse than Andy Ruiz Jr did.