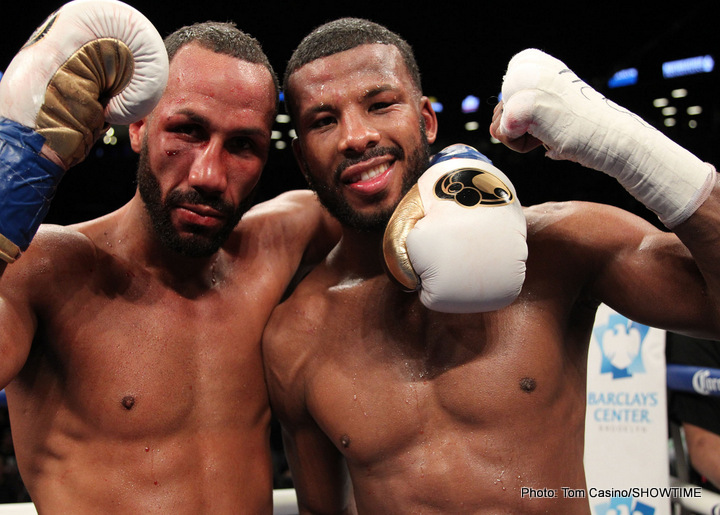 It seems Chris Eubank Junior has moved on from calling out middleweight king Gennady Golovkin, to shouting and screaming about what he will do to reigning IBF super-middleweight boss James DeGale. Recently, just before DeGale went to war in last night's excellent fight with Badou Jack – a performance which Eubank Jnr has yet to match at any time in his career – the two went back and forth on Twitter.
The spat started after Eubank Snr said that his son would give DeGale a "severe beating" in the ring. DeGale, a far more accomplished fighter than the former British champion who, in his biggest test to date, lost handily to Billy Joe Saunders, was stunned by the attack. Now, after watching DeGale's heroic showing against Jack in New York, Junior has put the boot in again.
DeGale, who showed amazing heart and courage to get through a torrid 12th and final round against Jack, not only suffered a knockdown, he also lost a tooth (and suffered a busted eardrum). Eubank Jnr, showing zero class, tweeted the following just after the fight ended in a majority draw:
"After I become IBO super-middleweight world champion on Feb 4th, I'm coming for James DeGale."
And:
"DeGale I'm coming for the rest of those teeth too."
Eubank of course faces little known Renold Quinlan for the IBO strap, bauble, trinket, bracelet or whatever else you wish to call this particular addition to the alphabelt soup, in London next month. Just why Eubank feels DeGale would take the bait and agree to fight him when he has far, far bigger fights on the horizon, only the Brighton man knows.
But the way he's been going and continues to go, criticising great and proven fighters such as GGG and DeGale, there would only be one fighter enjoying the lion's share of the fan support if DeGale did grant Eubank a shot at his, genuine, world title. As would there be only one winner.