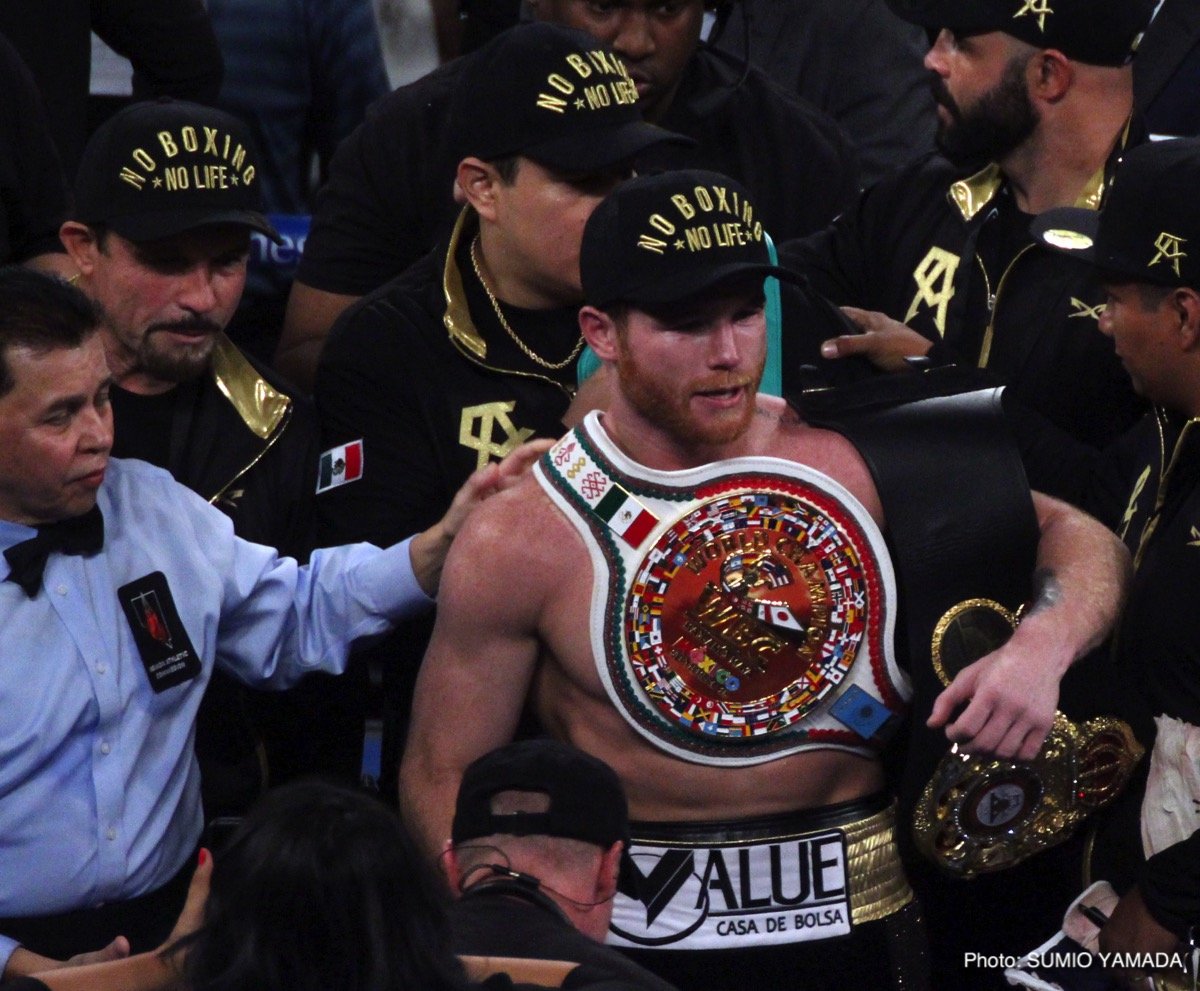 New world middleweight ruler Canelo Alvarez is arguably a bigger star than ever due to his thrilling (yet somewhat debatable) majority decision victory over the supremely tough Gennady Golovkin, and the Mexican warrior has plenty of options for the coming months. Of course the biggest of these options is a third rumble with Triple-G and this may indeed happen next May.
But there is the possibility of Canelo, and GGG, taking another fight first, maybe in December. Canelo has said he wants to fight again in December, yet some people are wondering if this would be too soon after that gruelling war on Saturday night. Not only was the fight a punishing affair for both men, but Canelo also picked up a pretty nasty cut above his eye. To fight again in just three months would very possibly be pushing things. Still, Canelo says he will sit and think about it. And the word is his first title defence could be against Canadian power-puncher David Lemieux, who scored an 'I'm back!' type of KO over Spike O'Sullivan on Saturday's card.
This one would certainly be interesting, not to mention potentially explosive. But would Lemieux be a too-risky opponent, especially so soon after the GGG slugfest? If Lemieux did what he says he knows he can do, and beat Canelo, would we be robbed of ever seeing Canelo and GGG have their third fight?
As for Golovkin, he may look to challenge WBO middleweight ruler Billy Joe Saunders next. Assuming BJS gets past Demetrius Andrade in October (no sure thing at all), these two could get it on. GGG has previously expressed much interest in this fight and if he could win the WBO belt – this being the only major strap he has never held – it would possibly make a third fight with Canelo that much more interesting (not that alphabelts are really needed here, this rivalry and series of fights would be plenty big enough even without any belts attached).
But as with Canelo, it seems GGG needs a good, long rest right now. At age 36 (37 next April) Golovkin, who has already fought twice this year, is certainly an ageing warrior. How much has Triple-G got left? Can anyone apart from Canelo beat him? Did Canelo actually beat him?
Each fighter's next move will prove to be very intriguing. For now both men can continue to enjoy the praise their great rematch fight is receiving.