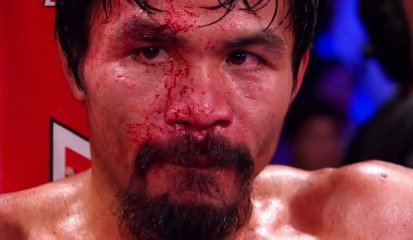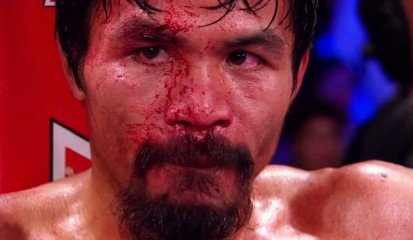 By Vitali Shaposhnikov: I assume that at this point, most of you already know that Manny Pacquiao and Brandon Rios are slated to meet inside the ring come November 24th. This will be a very unusual fight in a sense that it will be taking place in China, far away from where both fighters are used to going to work. This may turn out to be a bad decision, taking the sport of boxing away from where both men earned their status, but Top Rank is convinced that this decision will yield much better profits by lowering the tax fees.
Brandon Rios is a well established fighter, and with a record of 31 wins and only one loss (lost his last fight to Mike Alvarado), it's only fair to take him as a serious threat to any fighter. Of course the mystery of how he gets to be the first in line to fight Pacquiao after a loss is a mystery to many boxing fans and analysts.
But despite Rios being a great asset to the sport, by facing Manny Pacquiao he is being thrown straight into the grinder, with a devastating loss them most likely outcome.
Pacquiao is better handled by technical fighters and experienced counter-punchers, such as Marquez, but for the bang-em style fighters like Rios, trading with Pacquiao is like trying to knock out a freight train. Manny's sky high volume of devastating power punches will not only overwhelm Rios, but will simply not allow Bam Bam to execute any strategy (if he comes in with one).
Without taking anything away from Rios, he is a sheep being thrown to the wolves. Pacquiao needs to win a fight in a very impressive and dominant fashion in order to bounce back and regain his status in boxing, and it is in my opinion that he was hand picked just for that purpose. Stylistically, he is a perfect match for Pacquiao, as his wide power punches will allow Manny to land his own deadly combinations in-between.
I certainly feel bad making my case in such a fashion, because I do like Rios and I believe that he is a very talented fighter, but some fights are simply mismatches meant for a specific purpose, and this will be one of those scenarios.
There is absolutely no doubt that it will be a tremendous action packed to the rim fight, but only for as long as it lasts…
More @ http://cgboxing.blogspot.com/
https://www.facebook.com/VitaliFightPress