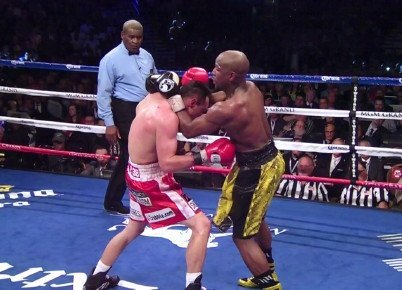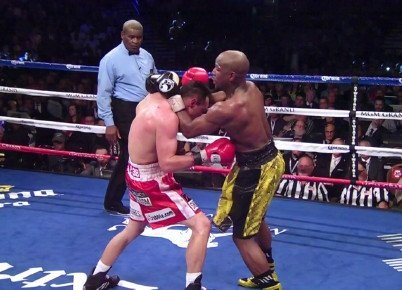 After this past Saturday night, when Floyd Mayweather Jr. made his fight against Robert Guerrero look like a sparring session rather than a world championship bout, the mystery of how to beat Floyd remains in tact.
Every fighter has promised to do what Floyd's previous opponent failed to deliver, but thus cycle has been ongoing for all of his 44 fights. Of course knowing Mayweather Jr., he is as much a businessman as he is a fighter, and he knows how to make them most of his promotional effort.
One of the main names mentioned for Mayweather Jr. as the next potential challenger is Saul Alvarez, but it seems as though Amir Khan in more on the Money Team's radar as this point in time.
"It will be there for Khan as long as he wins. All the more so if he goes up to Floyd's weight and it becomes a unification fight," stated Richard Schaefer.
A fight between Khan and Mayweather Jr. would undoubtedly be one of the healthiest paydays in both fighters' careers, and despite Canelo being a hot ticket himself, Khan would likely bring more fans and accrue more PPV buys.
Since Mayweather Jr. has to fight in September, I assume the Khan fight would unlikely come to fruition by then. May of 2014 might be a good time to aim for that fight, and if both Khan and Mayweather Jr. should win their next fights, their match-up seems like a great plan.
"Tell Khan we're coming for him," said Roger Mayweather, sending a warning to the younger champion.
More @ http://cgboxing.blogspot.com/
https://www.facebook.com/VitaliFightPress