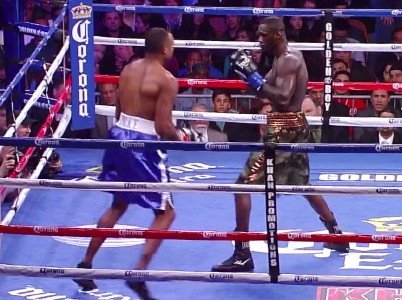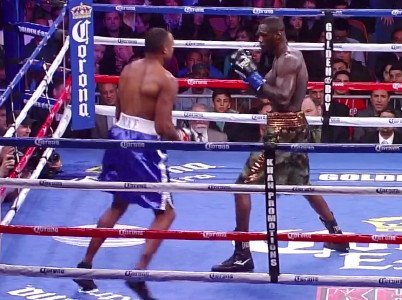 By Vitali Shaposhnikov: It appears as thought Deontay Wilder has recently joined the criminal record boxing club. Wilder was arrested for domestic assault in Las Vegas, but was later released after a very hefty jail bond fee of $15,000 was paid. He has now been scheduled to appear in court on July 3.
Thus far there are no details available. Rumor mill has it that he was strangling someone, and police were called. His trainer Jay Deas claimed that he has no information on what had happened, and only knew that Wilder was heading to Vegas for the Mayweather Jr. bout.
Wilder's record of 28 wins and no losses, his 100% K.O. rate brought his a lot of positive attention, with many boxing fans believing that he could potentially be the next big thing in the heavyweight division. At the age of 27, there is a good probability of that happening, but as we know, a single hiccup could derail a fighter's career in the wrong direction.
For Wilder, this incident could be the very destructive occurrence, taking him out of boxing and into the courtroom. If convicted, it is very likely that Wilder will have to serve time in jail, and if this case escalates to attempted murder (strangulation could be interpreted as just that), there is no telling what the future hold for Wilder, but it's not a bright one.
Having said all that, not knowing exactly what had happened, I am only speculating. Maybe the situation has been blown up by the media, and is not what had happened in reality. Stay tuned for more updates.
More @ http://cgboxing.blogspot.com/
https://www.facebook.com/VitaliFightPress